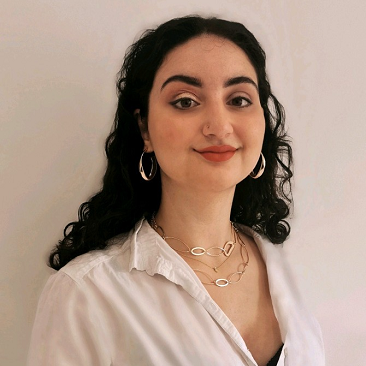 Anastasia Perysinakis
MEng Chemical Engineering Student
TEDx Talk - 'People-Centered Engineers Will Fix the Health and Social Care Crisis'
Talk Overview
Engineers are often associated with the design and construction of buildings, bridges and cars. However, Systems Engineering presents further opportunities to tackle some of the world's most pressing people issues through employing collaborative, person-centred thinking.

Engineers have a pivotal role to play in the way we manage people-centered complexity, especially as we witness increasing demand in sectors such as health and social care.

During this talk, I will explore ways in which engineers have contributed to re-designing healthcare systems, and in doing so, have decreased inefficiencies, improved performance and positively impacted the patient experience.

I will unpack the role Engineers had to play during the Coronavirus pandemic, as well as looking ahead to what still needs to be done.
About the Speaker
Anastasia is a multi-award-winning engineer and entrepreneur. She is the CEO of Pleotek, a start-up she co-founded at university to address shortfalls within the social care sector, inspired by caring for her disabled brother and 10 years working as a healthcare assistant. For this work, Anastasia has been featured on the BBC and the Irish Times, and was recently named a Top 100 Women in UK Tech. She was selected as the Institution of Mechanical Engineers 'Young Member Visionary of the Year', is a Royal Academy of Engineering Scholar and has been elected as a Fellow of the Royal Society of Arts, Manufactures & Commerce.

Anastasia is currently studying towards an MEng in Chemical Engineering at QUB while working in the Manufacturing Business Office at Jaguar Land Rover, focusing on strategic process improvement.
Read more
Read less
---