Conflict, Trauma and Memorialisation
22-23 June 2023
Queen's University Belfast
This conference, organized in collaboration with United States Holocaust Memorial Museum, brings together leading scholars and practitioners from Europe and North America to Belfast, Northern Ireland, to interrogate the challenges facing historians and museum professionals as they seek to address difficult or traumatic pasts in various contexts.
Following three days of closed workshops focusing on three case studies—the Holocaust, the legacies of race and slavery in the US, and the Northern Ireland conflict—the speakers will reflect on the representation of these histories in museum collections, archives, oral histories and public space.
A number of travel bursaries are available to allow early career researchers to attend. For more details see here.
Time: Thursday 22nd 4.30 pm – 6.30 pm & Friday 23rd 9.00 am – 5.00 pm
Price: Free (deadline for registration Friday 2 June)
To contact the event organizers, please use the email ctmconference@qub.ac.uk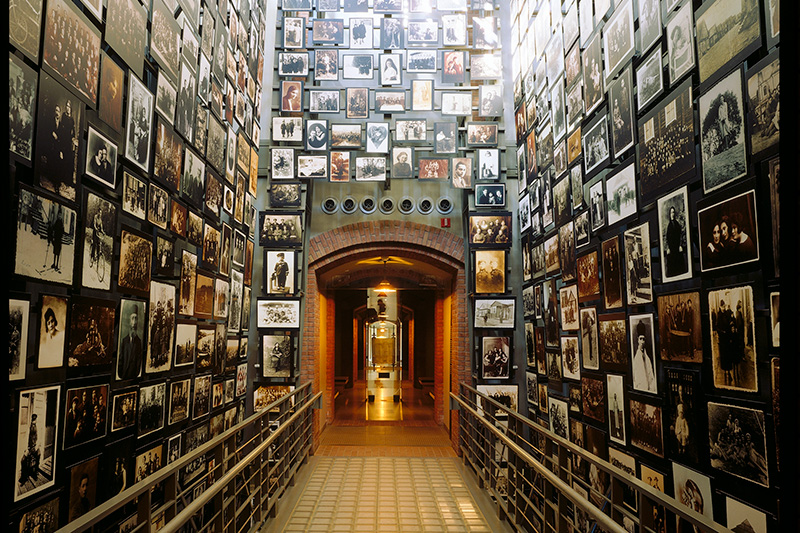 CENTRAL QUESTION
How do historians and those who work with history in the public sphere deal with difficult, contested or traumatic pasts?

What are the challenges facing those who seek to engage public audiences with such histories?

What objects should and shouldn't be collected or exhibited?

Whose voices get to be privileged in collections, exhibitions and archives and why?

What can we do to bring marginalised voices to the centre?

What representations of the past should or should not be preserved in public space and in archives and museums?

How do we decide?
Image courtesy of the United States Holocaust Museum
Deadline for registration : Friday 2nd June
This conference is supported by Queen's University's Engaged Research Seed Fund and the United States Holocaust Memorial Museum.