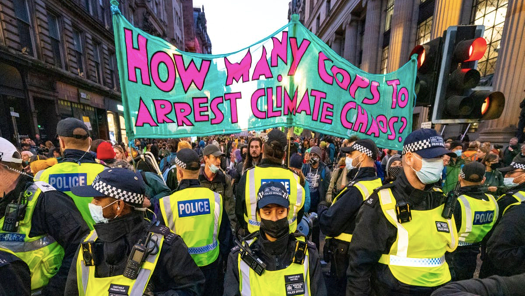 Room 0G/074, Lanyon Building
---
The disruptive tactics used by movements like Extinction Rebellion, Insulate Britain and Just Stop Oil deeply divide opinions on what qualifies as 'responsible', 'appropriate' and 'acceptable' forms of protest. Meanwhile, states are increasingly engaging in more repressive tactics to protect 'business as usual', by dissuading activists from engaging in disruptive actions and criminalising those who do.
It is in this context that the Centre for Sustainability, Equality and Climate Action (SECA) invites you to join academics, trade unionists and activists in discussion to consider the theme: 'The Planetary Emergency and the Politics of Resistance'.
In exploring this timely and important topic, this practical half-day workshop will be guided by questions such as, how are we to effectively resist climate breakdown and ecological collapse in the absence of political leadership? And what strategies and tactics can social movements use to legitimately resist those in power who want to maintain the ecocidal status quo?
Workshop Documents
Dr David Bailey (University of Birmingham)
What Works: Measuring Protest and Direct Action
Niamh Small (Queens University, Belfast)
Resisting Division , Activism and Environmental Peacebuilding
Dr Oscar Berglund (University of Bristol)
When, why and how direct action works
Dr David Bailey and Dr Oscar Berglund
System change, not climate change? Whose system, what change?