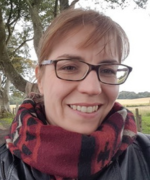 Senior Lecturer in Environmental and Civil Engineering
School of Natural and Built Environment
Email | Research Portal | Orcid | LinkedIn | Twitter
I am a Senior Lecturer in Civil and Environmental Engineering at Queen's University Belfast. I work within the Civil Engineering discipline in SNBE where we have undergraduate programmes in Civil, Environmental and Civil Engineering and Structural Engineering with Architecture and an MSc in Environmental Engineering.

My research spans a number of fields. I have undertaken extensive work assessing the risks from metal contamination in soils, and am currently applying this as part of the UPSURGE project (https://www.upsurge-project.eu/demo-cases/belfast-northern-ireland/), which aims to apply nature based solutions in the urban environment. I also undertake life cycle assessment for novel construction products, working with the concrete industry in Northern Ireland and Malaysia. Recently I have been working with local consultants, contractors and clients, using a whole life carbon approach to reduce the carbon emissions of their projects.

In response to the need for action now to address the climate emergency, I have developed a module "Civil Engineering in a Changing Environment" for our 3rd year undergraduates which sets out how civil engineering needs to urgently adapt to meet carbon reduction targets. I also teach on our 4th year Design and Communications module where I advise students on environmental and sustainability issues, including whole life carbon analysis for infrastructure and buildings. In both courses I aim to prepare students to question the status quo with regard to environmental concerns when they graduate. I also give a guest lecture on structural embodied carbon for the QUB Architects and will be teaching on our new MSc Climate Change that will start next year.