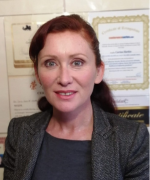 PhD Researcher & Complementary and Alternative Medicine Practitioner
School of Biological Sciences
I hold three undergraduate Bachelor of Health Science degrees in Complementary and Alternative Medicine (CAM) and a postgraduate Masters in Public Health. Previously, I worked in public health as an acupuncturist at the Northern Hospital, Melbourne, where I conducted a world-first trial entitled 'A Prospective, Randomised Control Trial of Acupuncture for Select Common Conditions within the Emergency Department', and in Box Hill Hospital's Drug and Alcohol Rehabilitation Unit. I also worked as a sports nutritionist and acupuncturist for an Australian rules football team. My Masters dissertation was entitled 'Systematic Review and Meta-Analysis of Plant-derived Antimicrobials in WHO Priority Pathogens'.

I work as a CAM consultant whereby I offer online consultations, have an extensive herbal dispensary, and supply herbal tonics globally. I treat diseases whereby the biomedical route has been exhausted. I am a health researcher and writer and present, moderate, and chair international CAM conferences on topics focusing on health promotion and disease prevention. I have a particular interest in the bioaccumulation of persistent organic pollutants, and in their biotransformation by the human liver.