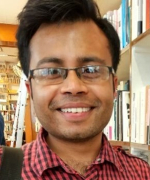 PhD Researcher
School of Law
Email | Research Portal | Orcid | LinkedIn | Twitter
Returning to academia from 6 years in legal practice, I am pursuing a part-time PhD in constitutional law (while continuing in legal practice), examining the separation of powers and looking at how to situate non-judicial perspectives on constitutionalism within the UK constitutional framework, without threatening the rule of law. I was awarded a full scholarship by the Northern Bridge Doctoral Training Partnership of the AHRC to pursue my doctoral studies under the supervision of Professor Louise Mallinder and Dr Conor McCormick.
My main research interests in SECA are looking at the legal underpinnings of climate law, examining comparative approaches in the establishment of sustainable legal frameworks to enable long-term mitigation of the impacts of climate change.
I read law at Queen's University (2011 - 2014) and obtained a Master's degree in human rights law in 2015 (with distinction), also at Queen's. in 2019, I was called to the Bar of England and Wales (Inner Temple).