Welcome to the first participants of the Early COPD Study, January 2019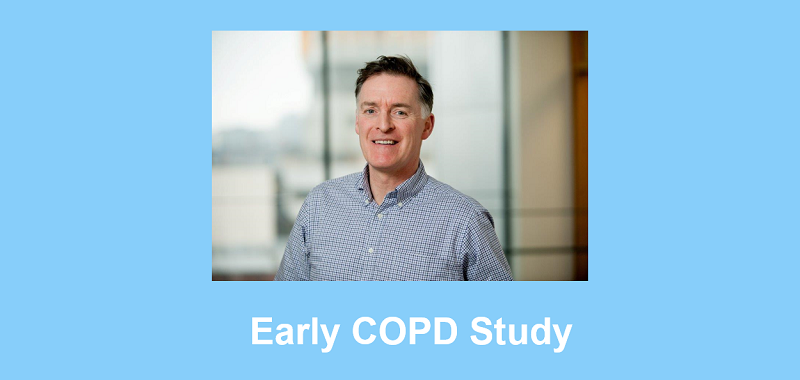 Professor Lorcan McGarvey, Clinical Professor in the Wellcome Wolfson Institute for Experimental Medicine, School of Medicine, Dentistry and Biomedical Sciences at Queen's University Belfast, is conducting research into the respiratory condition COPD: Chronic Obstructive Pulmonary Disease. The Respiratory Research Team aims to study the very early stages of the development of COPD by recruiting a novel cohort of smokers, and follow their trajectories of lung function decline to identify prospectively those at risk of excess decline.
Entitled: "Early COPD: The BLF Early COPD Development Partnership Grant"
Please read more about the Study here.