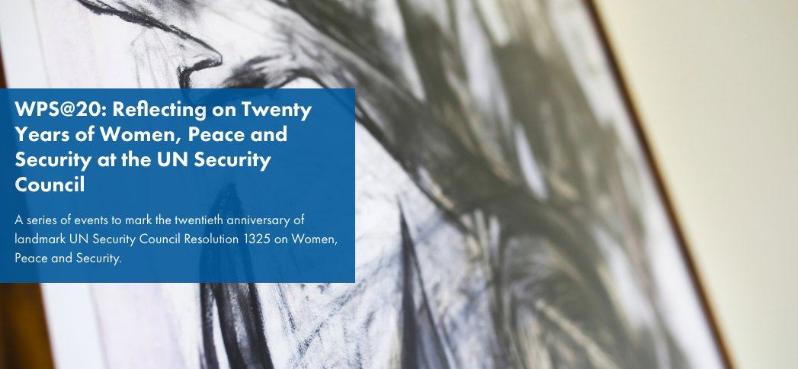 Ulster University Belfast Campus, 03-019 Board Room
---
Our co-Director Dr Jamie Hagen joins WPS@20, a series of events to mark the twentieth anniversary of landmark UN Security Council Resolution 1325 on Women, Peace and Security. Organised by Dr Catherine O'Rourke, Transitional Justice Institute, Northern Ireland.

Dr Hagen's talk is titled "Queering through Collaboration: Connecting LGBTQ and WPS Networks?".

UNSCR1325 was the first UN Security Council resolution to draw attention to women and girls during conflict, as well as the first to consider gendered experiences of war. Yet those vulnerable to insecurity and violence because of their sexual orientation or gender identity remain largely neglected by the international peace and security community. While much has been accomplished by WPS projects, there is an alarming lack of attention to how homophobic and transphobic violence targeting lesbian, gay, bisexual, transgender and queer (LGBTQ) individuals occurs in conflict-related environments. The seminar will reflect on these silences and their implications, as well as discuss practical proposals for including sexual orientation and gender identity in WPS work.
This event is part of the Ulster University Transitional Justice Institute WPS@20 seminar series to mark the upcoming 20th anniversary of the adoption the Resolution 1325 on Women, Peace and Security by the United Nations Security Council.