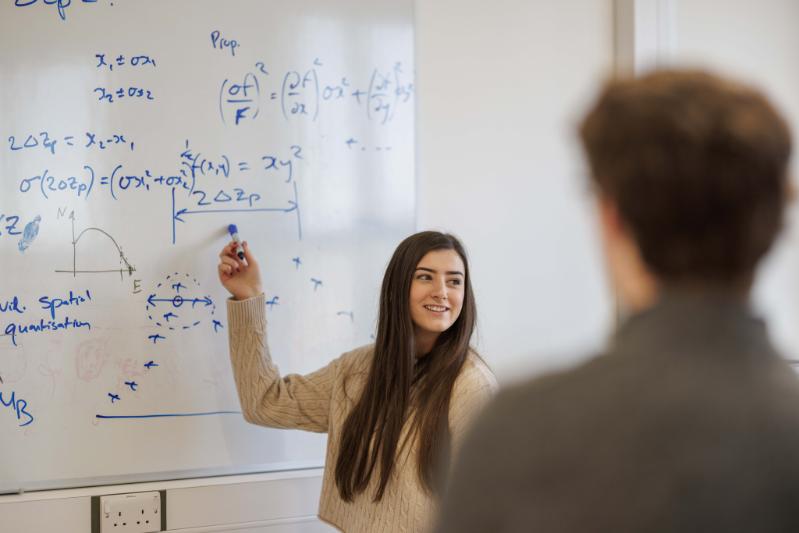 MSRC PhD students
The School of Mathematics and Physics PhD community
The School of Mathematics and Physics have a large and diverse PhD student body who contribute enormously to the vibrant research culture of the school. Thinking of doing a PhD? Click below for help in finding a PhD supervisor.
Find a PhD Supervisor
Current PhD students in Mathematics
We have an energetic PhD culture and are committed to making doctoral students part of the life of the School and the wider university. We encourage and support the PhD student community to attend national and international conferences, to run their own seminars whilst also providing specialist in-School training sessions for PhD students.
Olivia Adair
Dulan Dias
Karys Dickson
Emily Gribbin
Grant Harvey
Jonathan Henderson
Miao Hu
Martin Kinkead
Donal O'Cofaigh
Emily Smith
Zachary Waller
Shizhou Yang
Emel Yavuz