Race Equality Week 2023 Gala Launch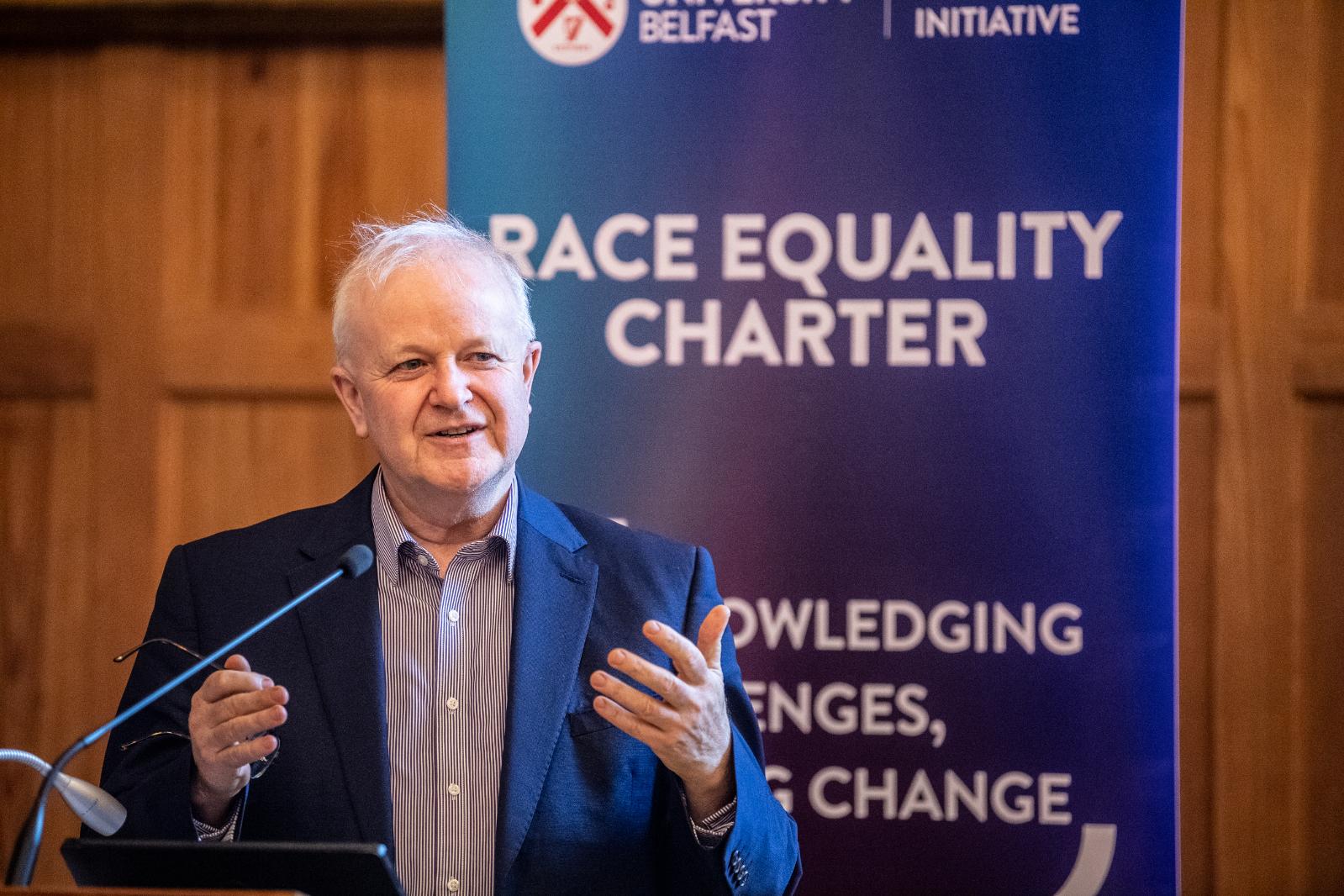 Monday 6 February, 5.30pm
The Great Hall
In summer 2020 The Queen's Gender Initiative team expanded their remit to leading the Advance HE Race Equality Charter Bronze application and are working with colleagues across the university to initiate and develop programmes to address racial inequity. This Charter provides a framework through which institutions work to identify and self-reflect on institutional and cultural barriers standing in the way of Black, Asian and Minority Ethnic staff and students.
One of our early actions has been to establish a network of Racial Equity Champions across our Schools and Directorates. Tonight's event celebrates the work of the REC Champions and other colleagues.
This work commenced during the Covid pandemic and continues to grow. In Black History Month 2021, we supported events organised by the Queen's African and Caribbean Student Society to fundraise for the Horn of Africa People's Aid NI. Our International Women's Day 2022 events included collaboration with iRise, exploring the intersectionality of gender and race and increasing the visibility and voice of women from minority ethnic backgrounds. In May 2022, we launched the QGI-REC Reverse Mentoring programme, and celebrated, just last week, the closure of phase one of that project. In January 2023, after a university-wide consultation, we disseminated a language and terminology paper which suggested a collective language when we talk about race, ethnicity, and cultural diversity at Queen's for the purposes of discussions on racial equity and statistical reporting.
We wanted to use Race Equality Week - an annual UK-wide movement, uniting thousands of organisations and individuals to address the barriers to race equality in the workplace – to launch the second phase of our work in race equality on campus. ​The REC-EDI 5 Programme comprises five actions over five months to take us towards a more equitable institution. It comprises EQUAL targets; participating schools and directorates will educate staff and students, they will quantify the experiences of racially diverse staff and students through focus groups, they will begin to review the curriculum for implicit biases, they will raise the issue of race equality on their EDI committees, author blog posts about race and ethnicity, and take part in new reverse mentoring programmes.
Schools and Directorates are invited to get involved. ​Together, we will progress Racial Equity in Queen's.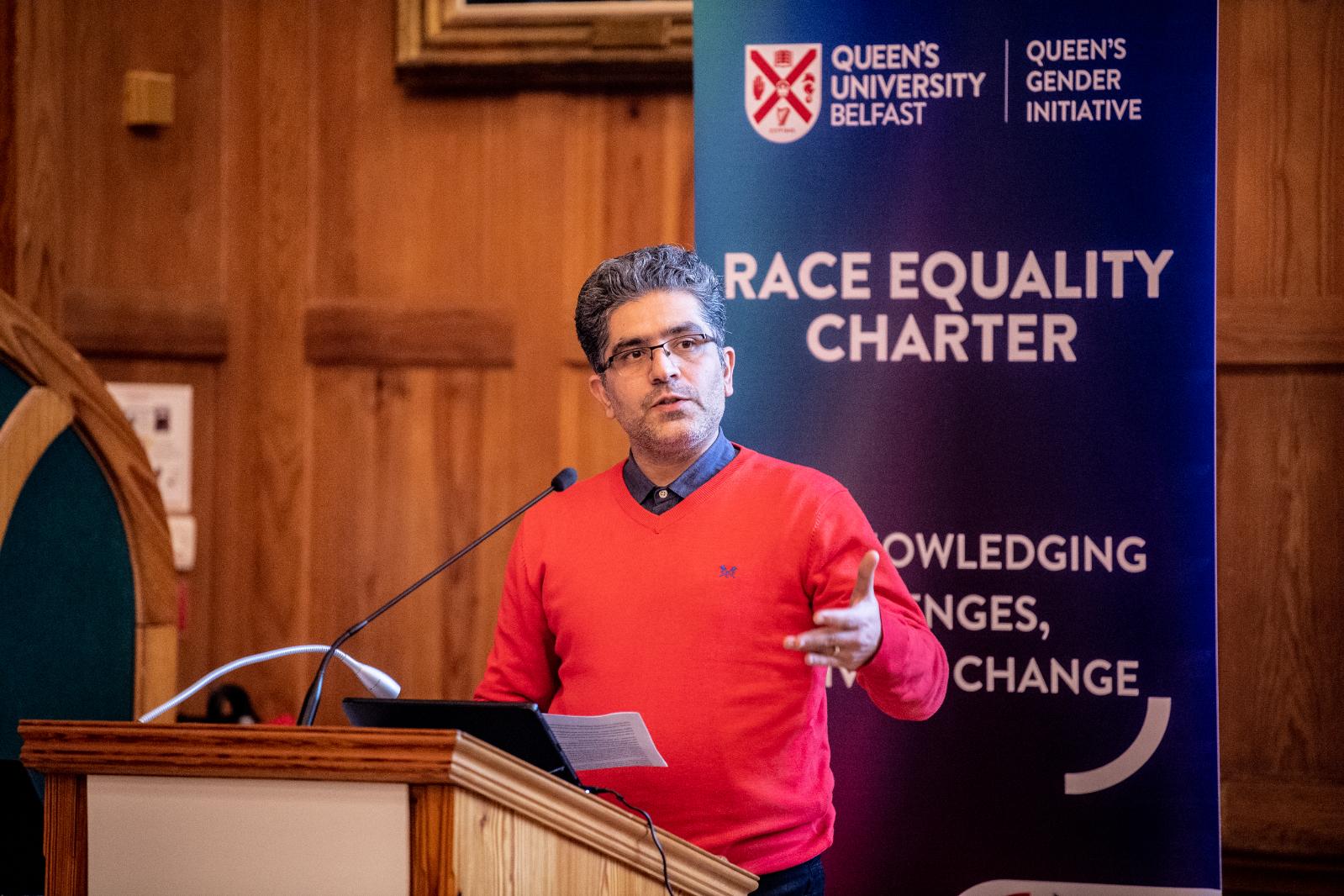 Dr Madjid Karimirad, REC Network Champion