BLOG: Making net zero a reality at Queen's and beyond
"Your priorities, concerns and ideas will help shape the new strategy."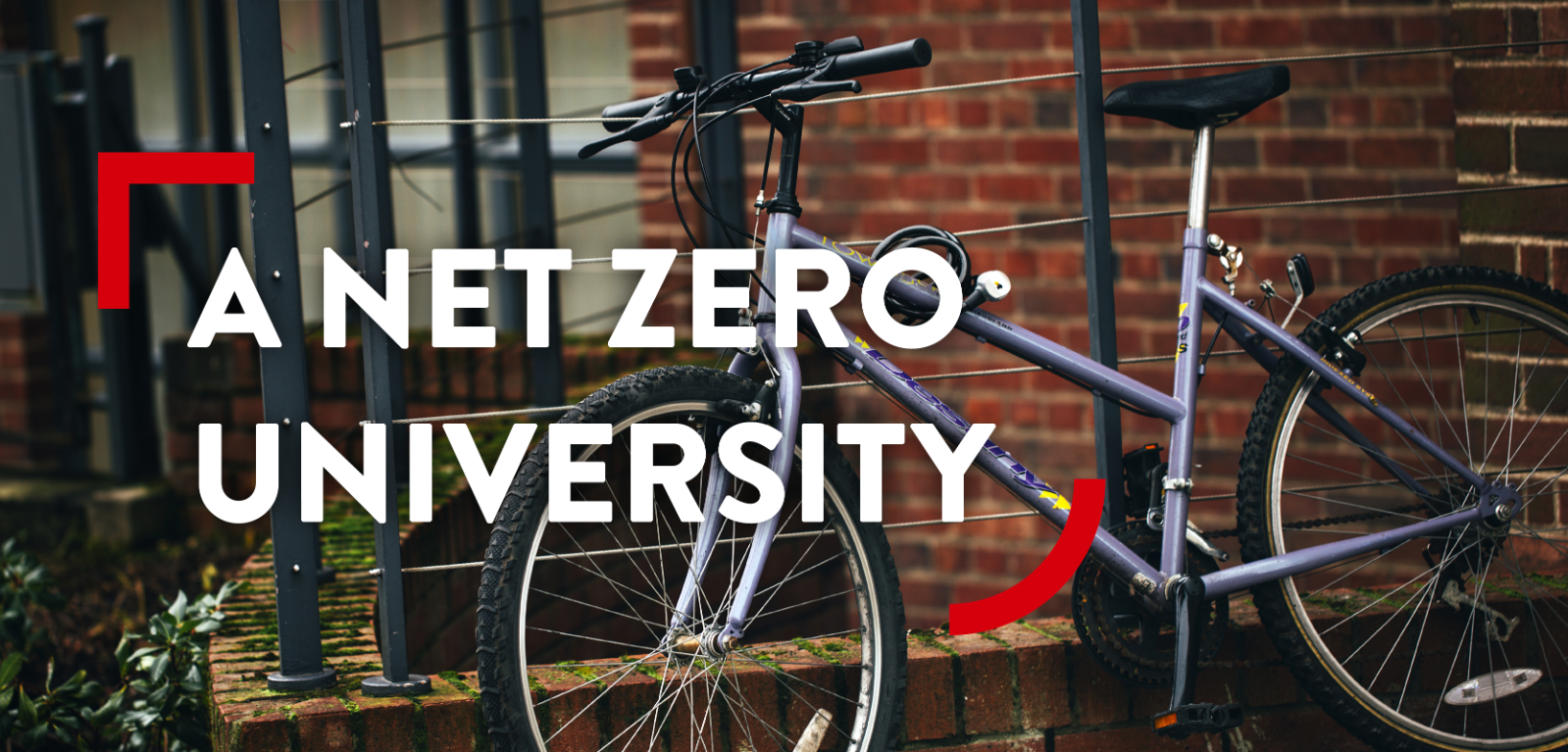 A blog by Professor Michael Alcorn, Associate Pro-Vice-Chancellor (Sustainability and Strategic Projects).

In early 2022, Northern Ireland set a target of net zero carbon emissions by 2050 in the Climate Change Bill. This follows a similar UK commitment in 2019 which made the UK the first major economy to commit to a 100 per cent reduction in greenhouse gas emissions by 2050.
At the local level, 2019 saw a wave of climate emergency declarations by local authorities, including Belfast. Co-chaired by Queen's University and Belfast City Council, the Belfast Climate Commission officially launched in 2020 with a mission to collaborate across public, private and third sectors to translate climate policy into action on the ground to bring about transformative change. The Commission produced a Net Zero Carbon Roadmap for Belfast, which was launched in December 2020 alongside the Belfast Resilience Strategy.
By addressing global sustainability challenges through research, education and innovation and through our strategic partnerships with Belfast City Council and other key stakeholders across the city and region, Queen's plays an important role in promoting positive change and leadership on climate action. In particular, our educational programmes prepare our students for leadership and citizenship in a global society, committed to sustainability and social responsibility.
In line with this, we have a responsibility to help lead the way and help demonstrate what is possible through implementing changes and improvements to enhance the sustainability of our campus and operations. We need to turn declarations and commitments into action plans – and then into action. That's why we're developing an important new strategy for Queen's – to set a pathway and action plan to take us to net zero. To deliver on this strategy, we will need the buy-in and collective action of the whole University community. We need your support and involvement!
Your priorities, concerns and ideas will help shape the new strategy. I therefore urge you to complete the survey and sign up for the events taking place this January and February, to learn more about the strategy and to share your views:
The online survey will remain open until midnight on Sunday 5 February 2023. Complete the survey here.
All students are invited to attend a Student Summit on Monday 30 January at 5.00pm in The Cube, Student Centre, One Elmwood. Hear from the project team and a panel of peers talking about priorities for climate action at Queen's, ask your questions and share your views. Pizza will be provided! Register here.
Find out more
To learn more and sign up for events, visit the project webpage: http://go.qub.ac.uk/netzerouniversity.
Professor Michael Alcorn
Associate Pro-Vice-Chancellor (Sustainability and Strategic Projects)