Oral & Oesophageal Cancer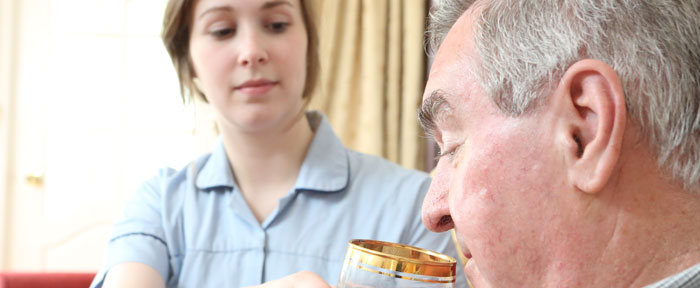 Read More
Oral & Oesophageal Cancer
In 2012, 8.2 million people worldwide died of cancer, of which 5.3% or over half a million deaths were accounted for by oral and oesophageal cancer (OOC). Oral cancer includes carcinoma of the mouth (oral cavity) and the back of the mouth (oropharynx) and oesophageal cancer includes carcinoma of the oesophagus and the gastrooesophageal junction.
Introduction
The predominant cause of OOC is exposure to topical carcinogens, in particular alcohol and tobacco, giving rise to squamous cell carcinomas(OSCC). Adenocarcinoma, another sub-type of OOC, may also be related to smoking and alcohol abuse, but to a lesser extent. Oesophageal adenocarcinomas (OAC) are mostly found to occur at the junction of the oesophagus and stomach and are associated with a history of inflammation: gastroesophageal reflux and Barrett's oesophagus (BO) where the normal tissue lining the oesophagus changes to resemble the lining of the intestine.
Despite efforts to screen for the pre-malignant condition Barrett's oesophagus and pre-operatively select OAC patients for potentially curative surgery, the five-year survival rate in early stage disease is only 25-35%. The incidence of OAC in men has also risen 50% in the last 25 years4. This is due to late diagnosis of disease and resistance to chemotherapy. In order to improve outcomes for OOC patients, there is an urgent need to discover biomarkers for early detection of the disease and patient monitoring/stratification, and to better understand the molecular basis of metabolic transformation and drug resistance in OOC in order to develop novel therapies.
TRACT Projects
In order to address current diagnostic, prognostic and therapeutic clinical needs in OOC, the TRACT research training programme will carry out high-quality research in three interconnected thematic areas:
Biomarker Discovery
Molecular Resistance Mechanisms
Metabolic Transformation Mechanisms
Early stage researchers (ESRs) recruited to the project will undertake a broad-based training and research programme encompassing both basic research and clinical translation to develop methods for early diagnosis and novel treatment strategies. ESRs will particularly concentrate their research efforts on the two most common sub-types of OOC, oral squamous cell carcinoma (OSCC) and oesophageal adenocarcinoma (OAC).TRACT will provide ESRs with exposure to a collaborative network of European academic and industrial experts working in the complementary domains of cancer metabolism, metabolomics, high-resolution imaging, bioinformatics, biomarker identification, computational modelling, medicinal chemistry, target validation, drug development, nanotechnology and translational medicine. Although there are many researchers working on OOC in the relevant domains listed above, there is a lack of integration between domains - through a programme of integrative training and research, TRACT will bring together relevant domains to deliver better diagnostics and therapeutics for OOC with the overall aim of improving patient response and survival.

‌