A more sustainable approach to hospitality
Here are just some of the things we do to reduce waste at Campus Food & Drink
The menus we produce for functions at the Great Hall and Riddel Hall are printed on recycled paper and we reuse all covers.
All food waste is sent for composting.
All the cups we use at the Great Hall and Riddel Hall are fully compostable, this includes our plastic tumblers that are made from biodegradable plant-based plastic.
WE ARE A FAIRTRADE UNIVERSITY
Campus Food & Drink are committed to providing as many Fairtrade products as possible and ensuring that they're available in as many places as possible in and around the University.
As part of that commitment, we also raise, organise and run events and fundraisers to raise awareness of Fairtrade with colleagues and staff. Recent events have included the Fairtrade Coffee Morning at Riddel Hall and a Pancake Demonstration with the Great Hall chefs using Fairtrade products.
Find out more about Fairtrade at Queen's
.
Locally sourced produce
At Campus Food & Drink we're passionate about sourcing the very best produce from local suppliers for our kitchens. All the companies we use are based locally and on the island of Ireland.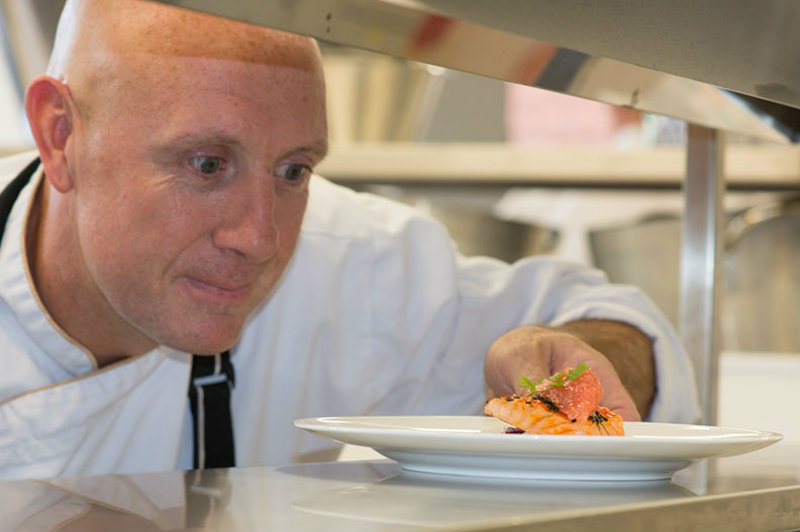 Eating Seasonably
Eating seasonably simply means eating fruit and vegetables that are locally grown and ready to harvest at the same time as you eat them.
Seasonal produce is fresher, tastier, more nutritious, cheaper and often better for the environment than eating out of season.
By buying local seasonal produce, you are often directly supporting local farmers in the community.
May Eating Seasonably Guide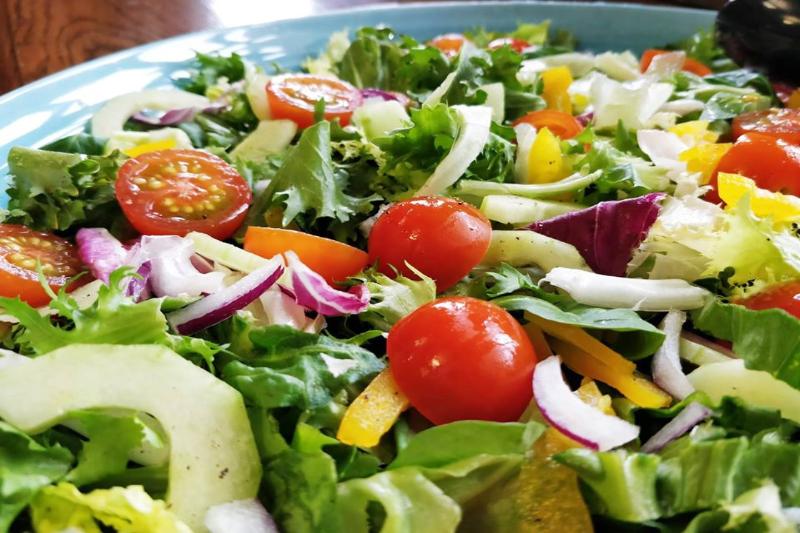 No excuse for single use!
Use the map below to find where you can refill your bottle on campus and help us to reduce the number of plastic bottles being used.
Water fountains or coolers are found in the following locations:
The first Reusable Cup Washer in Northern Ireland at Junction
As part of their commitment to reducing the use of single-use coffee/tea cups, Junction Cafe has installed the first Reusable Cup Washer in Northern Ireland. Customers can now clean their own reusable cups effortlessly and hygienically before each use at the café.
Junction is also promoting the use of reusable cups with its promotion of offering reusable cup users an upgrade size to a large hot beverage for the price of a medium.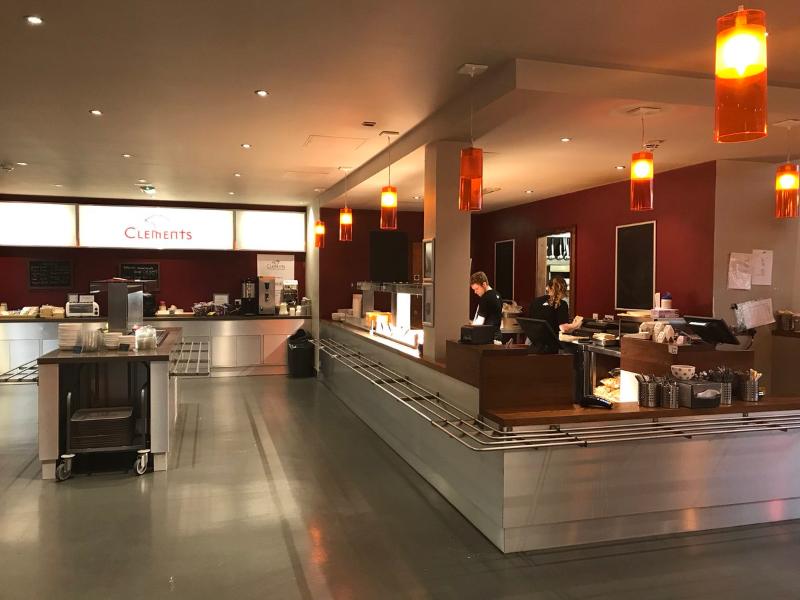 Clements and Hope Cafe
Northern Ireland's largest chains of local, independently-owned Coffee Shops
Clements (and Hope Cafe) are one of Northern Ireland's largest chains of local, independently-owned Coffee Shops and they're committed to providing sustainable products without compromising on quality.
Clements source all products and ingredients from local suppliers and businesses and ensure that all their waste is processed sustainably.
Here is a list of the businesses Clements work in partnership with to help them deliver their green achievements
Suppliers
Suki Tea, Belfast. A brand that supplies Fairtrade produce and ethical sourcing practices. All of their products' packaging is plastic-free, and none of their teabags contains traces of plastic.
Farmview Dairies, Belfast. Milk and dairy products are all sourced from a local supplier.
Just Desserts, Portadown. Bakery products are supplied fresh from a local supplier.
Bailies Roastery, Belfast. Coffee is supplied and roasted by a local supplier.
Lynas, Belfast. Majority of all Clements' ingredients and cleaning products are supplied by Lynas.
Northdown, Belfast Additional fresh produce is supplied directly by Northdown (alongside Lynas).
Waste
Re-useable Cups
Clements sell re-usable Keep Cups; with each first purchase, Clements offers a free coffee in their new Keep Cup.
Clements reward customers with 25 points onto their loyalty app if they purchase a hot drink by using either a Keep Cup or their own reusable cup.
Compostable Waste
As of December 2019, two out of four takeaway disposable cup sizes are now fully compostable. They soon intend to introduce two other compostable sizes to replace their current ones.
Clements intend to replace their current disposable cup plastic lids to a fully compostable range in the near future.
All straws supplied in Clements' cafes are biodegradable.
Clements is in the process of sourcing and supplying disposable cutlery that can either be recycled or biodegradable.
Most of Clements MBC's disposable food containers are fully-compostable.
Recycling
All waste is recycled in partnership with ISL, therefore, no waste from any of Clements' sites are sent to landfill.
All food waste and spent coffee is collected and through Frylite and is processed through an Anaerobic Digestion programme where it is converted into electricity, bio-fertiliser or is converted for use in commercial heating.
Menus
Clements provides a selection of meat and non-meat products, including vegan options, made freshly in Clements' Production kitchen, and in Hope and MBC's kitchens.
Loyalty System
Clements have recently gone digital with their loyalty scheme which replaced their colour-printed loyalty cards. Customers can now download their app to use when purchasing at any of their sites.
Read more
Read less
---
Plastic Reduction Project Group
Campus Food & Drink's commitment to reduce plastic waste
In partnership with the Estates Environmental Team, Campus Food & Drink have established a Plastic Reduction Project Group in the University.
The Group is made up of a diverse range of staff from across the University with student representation. The Group has been supported by the Plastic Reduction Officer from Tidy Northern Ireland which has helped to identify the practical steps the Group can encourage colleagues and students can take to drive change in the University.
The message from Tidy Northern Ireland is that small steps can encourage a change in behaviours and the aim of everyone should be to avoid the misuse of pointless plastic.
The Terms of Reference set out the goals the group hope to achieve
To review current practices and uses of single-use plastics across the University and make recommendations on any necessary changes
To develop a plan to manage the reduction of single-use plastics in the University
To promote and encourage the use of reusable, compostable and recyclable products instead of disposable when appropriate'
To promote and encourage initiatives across the University, to our staff, students and third party providers, to reduce single-use plastics
To approve a programme of awareness-raising for staff, students and third party providers
To provide information and advice to staff and students on the reduction of single-use plastics
To review progress and provide reports to the appropriate University Committees including The Carbon Management Group
Read more
Read less
---