DR FEARGHAL McGARRY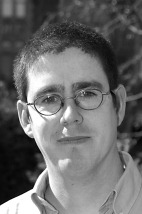 Fearghal McGarry is Senior Lecturer in History in the School of History and Anthropology at Queen's University Belfast. He studied history at University College, Dublin, and Trinity College, Dublin. He taught Irish history at Trinity, 1997-2000, before holding a Government of Ireland post-doctoral fellowship at the National University of Ireland, Maynooth, 2000-2002. He joined the School of History at Queen's in 2002. He is joint editor of Irish Historical Studies.

Research Interests
Dr McGarry's research specializes in modern Irish history, particularly political violence and radical ideology in revolutionary and inter-war Ireland. His first book examined Irish responses to the Spanish Civil War and he has written biographies of the socialist republican, Frank Ryan, and the fascist politician, Eoin O'Duffy. He is also interested in the role of commemoration, historical memory and popular culture in independent Ireland. He has recently completed a history of the Easter Rising and has published an edited collection of the Bureau of Military History's witness statements on 1916.

Select Publications:
Rebels: Voices from the Easter Rising, ed. (Dublin: Penguin Ireland, 2011)
Frank Ryan (Dublin: UCD Press, 2010 edn.).
The Rising. Ireland: Easter 1916 (Oxford: Oxford University Press, 2010).
The Black Hand of Republicanism: Fenianism in Modern Ireland, ed. (Dublin: Irish Academic Press, 2009)
Eoin O'Duffy - A Self-Made Hero (Oxford: Oxford University Press, 2005).
Republicanism in Modern Ireland, ed. (Dublin: UCD Press, 2003).
Irish Politics and the Spanish Civil War (Cork: Cork University Press, 1999).
PROFESSOR DESMOND BELL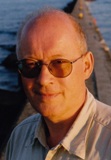 Desmond Bell was born in Derry in the north of Ireland in 1949. He studied philosophy at Warwick University gaining a doctorate before going on to take up a series of academic posts in Derry, Oxford, Dublin and Edinburgh. He was Ireland's first professor of media studies, and the first active film maker appointed to such a post. Over the last ten years he has written and directed a series of documentary films for television and the cinema exploring classic Irish stories of diaspora and displacement and finding new ways to tell these. His films, 'Hard Road to Klondike' (1999) and 'The Last Storyteller' (2002), narrated by Oscar-nominated Irish actor Stephen Rea, were selected for the Venice Film Festival and subsequently went on to play at festivals and venues all over the world. 'Rebel Frontier ' (2005), a documentary feature narrated by Martin Sheen and concerned with the Irish in the US labour movement, played on Irish, Finnish and American PBS and at a range of international film festivals. His film on Donegal navvy poet Patrick Mac Gill was selected for Festival Films du Monde, Montreal and was broadcast on TG4 and BBC television this year.

Filmography
Child of the Dead End (2010) 83 mins, broadcast TG4 2010,BBC 2011, selected Montreal World Film Festival, Dublin International Film Festival, International Celtic Media Festival, Minneapolis International Film Festival

Rebel Frontier, (2005) 65mins , broadcast RTE, YLE, screened Galway Film Fleadh, Cork Film Festival, Denver, Chicago Irish Film Fest, Minneapolis Film Festival

'The Last Storyteller?/An Sceálai Deirenach', (2002) 52 mins RTE, TG4. Venice Film Festival, Cork, Seattle, Minneapolis [selected for 2003 Britspotting Touring festival, best of British and Irish Films 2002-2003]

The Hard Road to Klondike / Rotha Mór an tSaoil (1999) 55 mins RTE, BBC, TG4, Venice, Montreal, Cork, Galway, Amiens, Istanbul, Minneapolis film festivals [winner of Irish Film and Television Academy award for 1999 for best Irish documentary, special mention Fort Worth]

Out of Loyal Ulster (1994) 52 mins (1994), Channel Four TV, UTV, RTE

Redeeming History (1991) 52 mins (1991) Channel Four TV, RTE, UTV, Foyle Film Festival, Galway Film Festival
Dancing on Narrow Ground: Youth and Dance in Ulster (1995) 57 mins (1995) Cultural traditions Group, Foyle Film Festival

We'll Fight and No Surrender: Ulster Loyalism and the Protestant Sense of History, (1989) 52 mins (1989) Channel Four TV, International Celtic Film Festival, Foyle Film Festival

Books/Monographs
Acts of Union: Youth Culture and Identity in Northern Ireland, London: Macmillan 1989

Dissenting Voices, Imagined Communities: Ulster Protestant Identity and Cinema in Ireland, Belfast: Belfast Film Festival 2001