'If I Were Jack' in Hydebank Wood College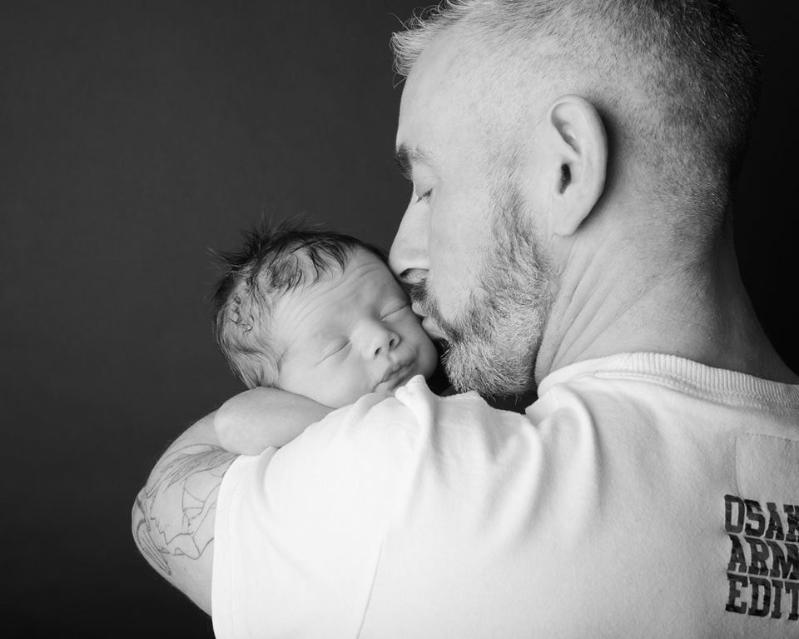 RELATIONSHIPS FOR REHABILITATION
PREPARING YOUNG INCARCERATED MEN FOR HEALTHY RELATIONSHIPS AND FATHERHOOD
In 2016, the Prison Service of Northern Ireland commissioned the Jack team to explore the usefulness of If I were Jack for the young men in Hydebank Wood College. In collaboration with Barnardos and the Department of Justice, we delivered the programme to 47 young men and carried out interviews with both staff and young people.
What we learnt...
From in-depth interviews and focus groups with the young incarcerated men we learnt more about their needs in relation to RSE and they provided information to develop a new resource that would be more relevant to their life.
What the young men said...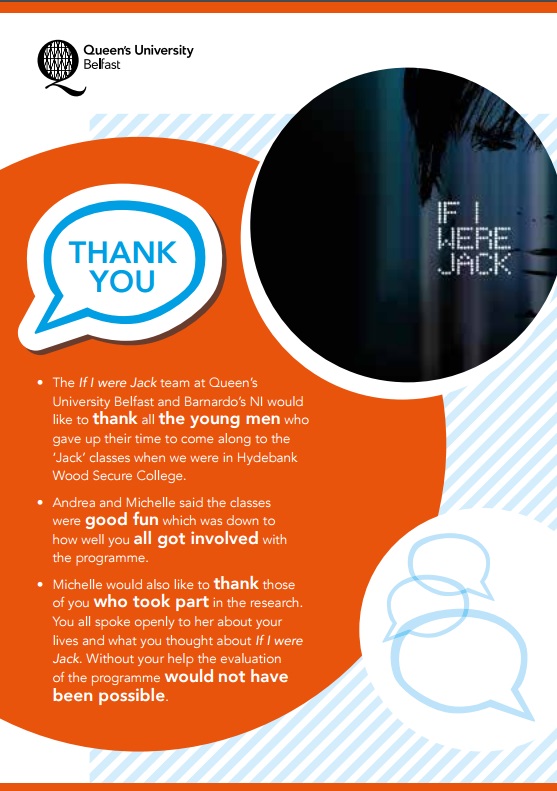 'I learnt new things and thought about things I never had before like what I would do if that happened to me'
'It made you think more about understanding the girl's point of view and how it (having a baby) affects your life'
'Very useful because it's good to talk about these kind of things and hear other people's views, it gives insight'


‌
What the staff said...
'All good things you're talking about, so many of them have never heard this stuff before, and I'm sure find it really interesting'
'We would hear a lot of stereotypical comments through programmes and you're challenging it and I think that is really really important. Because I think it is seen that the woman sort of looks after the baby and the men come along and have a wee bit of play time and then cheerio. Getting them to see that they have to stay home and look after the children too you know so that would definitely be useful'
'It would be great to see more of this work that is challenging those gender stereotypes'
'I think you have done well in that you have kind of got the relationships built up quite quickly with them and they've been able to trust you and been able to speak with you quite quickly which is great because people crash and burn sometimes when they come in because they're not fit for it'
If you are interested in obtaining a copy of the main report from this pilot study, please contact Dr Michelle Templeton.

‌