Jack Trial selected for QUB Innovation showcase
THE STORY OF JACK AND A £1.7M GRANT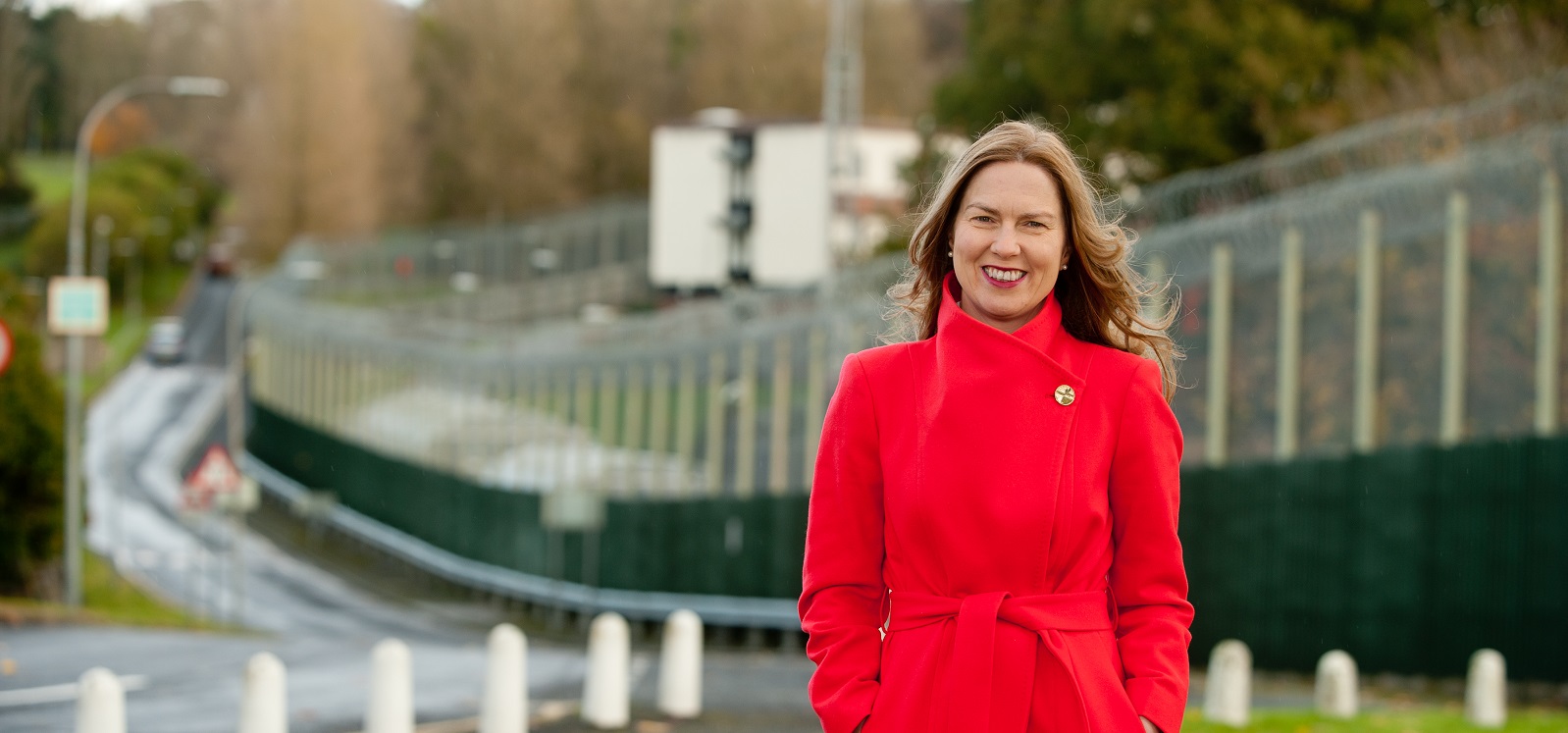 Remember BT's 1990s advertising campaign, It's Good to Talk? Featuring the late Bob Hoskins, it was about families and friendships and how to change the attitudes of men to the domestic telephone.
What's not widely known is that the research behind it was carried out by a young PhD student in sociology at Trinity College Dublin, Maria Lohan. Fifteen years later she is Professor Maria Lohan, Director of Research for the School of Nursing and Midwifery at Queen's, and one of the key contributors to two Pioneer Research Programmes – Risk and Inequality and the Centre for Evidence and Social Innovation. She says, 'British Telecom sponsored my PhD. Practically all the quotes used were taken from the conversations we had with men. Back then, they couldn't get men to use the home telephone. It was seen as a tool for women, who were the lynchpins of families and did all the communicating.' The campaign was a big success for BT but also for Maria. 'Through that study I gained a great insight into men's lives, their friendships and their ways of understanding their families.'
This would develop into questions about how men's lives are changing in the contemporary world and lead to a £1.7m grant from the National Institute for Health Research for a UK-wide trial to study a new way of addressing teenage pregnancy, targeting the roles and responsibilities of young men. After her PhD, Maria joined the School of Nursing and Midwifery at Trinity, then came to Queen's in 2005. She says, 'Part of my role here is helping nurses and midwives to use research to develop patient-centred care, which is at the heart of how we deliver health services.' Her own focus is on aspects of men's health. How do they understand their fertility? What are their approaches to avoiding or becoming a parent? 'I started a programme on teenage pregnancy and discovered that there's a pile of research on the socio-economic predictors and the consequences in people's lives. But one big piece was missing – men. So that whetted my appetite to try to understand much more about what a teenage pregnancy would be like in a young man's life.' This led to If I Were Jack – an educational intervention about teenage men and unintended pregnancy, with an interactive film which stops at crucial points where the viewer has to put himself in Jack's place and take difficult decisions. It was developed through a grant from the Economic and Social Research Council and its success has led to the UK trial which began at the start of 2017.
Maria says, 'This is now being delivered throughout Ireland, in Australia and being trialled in the UK. And we have big ideas about applying it to sub-Saharan Africa, calling it If I Were Maganga – a name that bridges Muslim and Christian cultures.' Working with Barnardo's, they are also developing a bespoke version for Hydebank in South Belfast, the first young offenders' institution in the UK to become what is known as a secure college. 'We're dealing with men who are already fathers and men who are not fathers yet. The fathers open up about the losses they've experienced. Sometimes a child is born and they've lost the relationship already. That's important peer learning for young men to stop and think about potential fatherhood in their lives. She says, 'We don't usually look to men in relation to gender inequality but gender works in men's lives too. If we understand this we can also understand the way men's lives are changing and put into effect new approaches to involving them in pregnancy, reproduction and parenting.'
The catalogue of all the casetudies included in the showcase can be found here: THE DNA OF INNOVATION: VOLUME VI