Global Peace Index Launched at Queen's
This year's Global Peace Index, a key publication from the Institute for Economics and Peace, was launched in Belfast, at Queen's University's Riddel Hall, on Thursday 14 June 2018.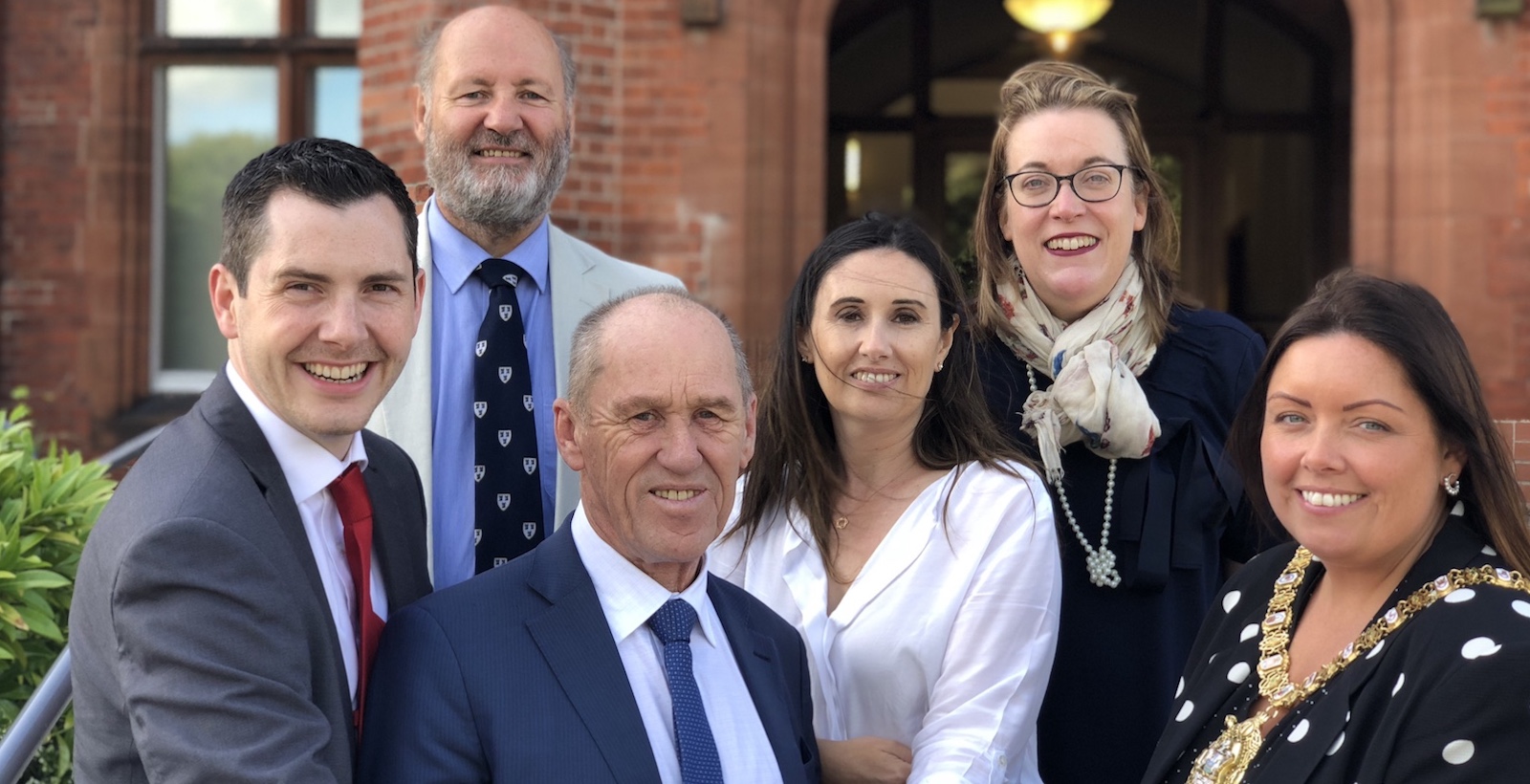 The annually published Global Peace Index ranks 163 states and territories, covering some 99.7% of the world's population, according to their level of peacefulness. This year's publication is the twelfth in the series, and the founder of the Institute for Economics and Peace, Steve Killelea, flew in from Australia to launch the document.
Belfast's new Lord Mayor, Deirdre Hargey, addressed the event, stressing the importance of mental health in peacebuilding, and underlining the significance of peacebuilding to Belfast.
The event was jointly hosted by the William J. Clinton Leadership Institute at Queen's, and the Senator George J. Mitchell Institute for Global Peace, Security and Justice.
Pictured, l-r, Mr Enda Young of the Leadership Institute, Professor John Brewer, Acting Director of the Mitchell Institute, Mr Steve Killelea, Dr Fiona Murphy, Interim Director of the Leadership Institute, Professor Adrienne Scullion, Pro-Vice-Chancellor of the Faculty of Arts Humanities and Social Sciences, and Lord Mayor Deirdre Hargey.
The Global Peace Index 2018 can be downloaded here.
Civic Culture and Intercultural Dialogue is a Social Charter Theme.