Moving from the USA to Belfast – a practical guide
Allison tells us what she wishes she'd known when she moved from Chicago to Belfast.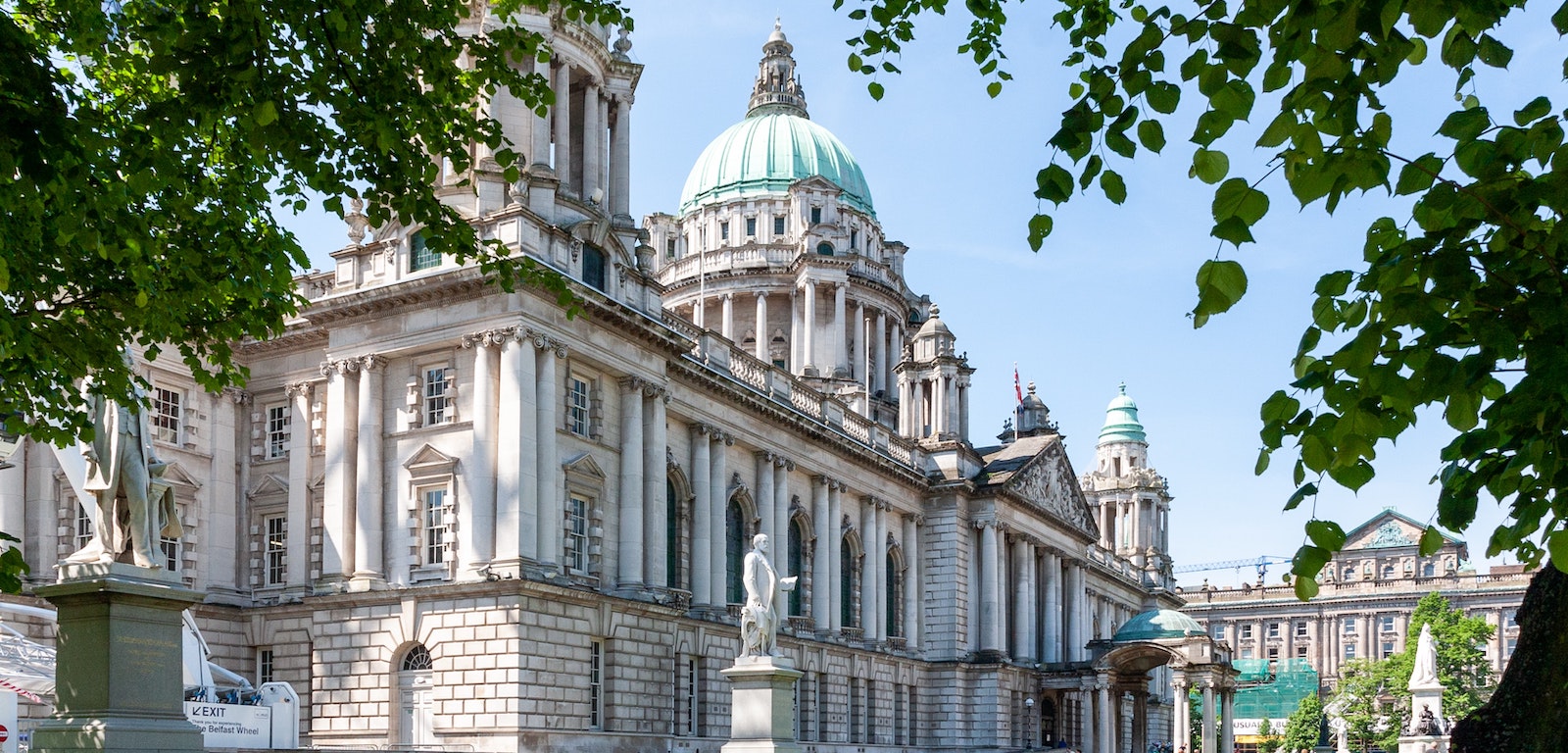 Moving to a new country for university can be a daunting experience. There is so much you need to do to think about and it seems as though there's no information out there to guide you through the process. How do you apply? What do you have to prepare?
Studying abroad is a life-changing experience and trust me, it's worth the initial stress.
The international team can talk you through your application
If you decide to apply to Queen's, the website's international pages will become your lifeline. Remember that there is an international team in place who will answer any questions you may have about life in Belfast.
When I was applying to Queen's, I set up a video call with one of the team members who walked me through the entire application process and assured me that moving to Belfast was a decision that I would not regret. (And he was right).
Don't stress about accommodation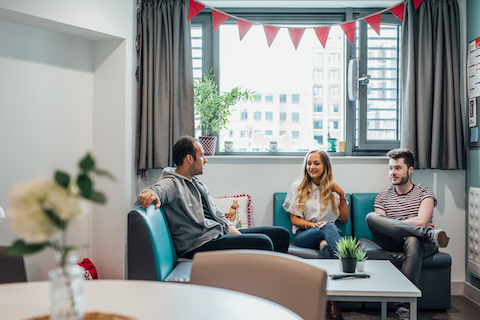 Deciding where to live isn't as scary as you'd think. Queen's has multiple options when it comes to accommodation, each one offering something a little different. You can find all the options on the accommodation web page which gives full details, including location, price, and amenities.
I chose private housing, which gave me a bit more freedom when it came to visitors and space. Here's some advice I wish I'd heard before renting:
International students will often have to pay a double deposit upfront – which should be around two months of rent.
Think about how close your house will be to campus and a grocery store. Trust me, it's not fun carrying four bags of shopping a long way.
Be aware that you will most likely be paying for utilities like electricity and gas.
Check that your landlord has good reviews online. You don't want to be stuck with someone who doesn't answer the phone in an emergency.
Make your house a home. You'll have the chance to buy whatever you want to decorate. Check out local charity shops for good deals.
Your visa application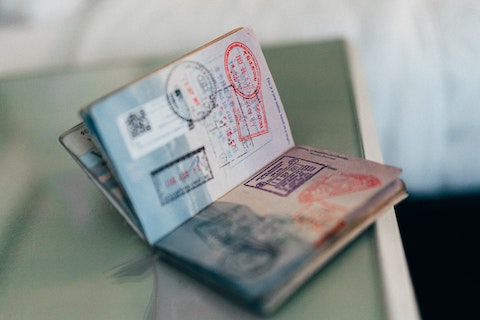 Double check to make sure all your documents are in order before your appointment, make sure your passport has over six months of validity or more if you don't want to have to renew it while you are here. Finally, and I can't stress this enough so I'll say it twice, make sure you have all your documents.
Organising a phone you can use in the UK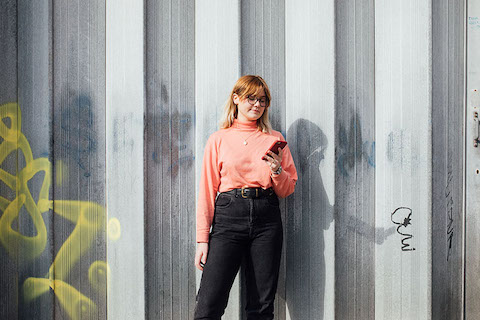 One of the first things you'll want to do is pick a phone network that you can use here in the UK. This is essential to contact anyone and everyone here. My month-by-month phone plan costs £10/month for 12GB of data.
Some people choose to keep their US phone and get a cheaper phone here to make calls within the UK, but what I found most helpful was transferring my US phone number to Google Voice and using a UK sim card while here. If you go this route, make sure your phone is unlocked before you move abroad. Google has a great step-by-step outline of how to port your number. I am glad I ported my number because that means whenever I need verification codes from things like signing into my bank or if I need to call a customer service number in the US, I can do so for free.
People over here don't really seem to use iMessage – WhatsApp is a lot more popular. WhatsApp is a great app; you can contact people back in the US without paying huge fees for international calls. Just make sure Grandma has it downloaded before you move!
Sign up for a GP and set up a UK bank account ASAP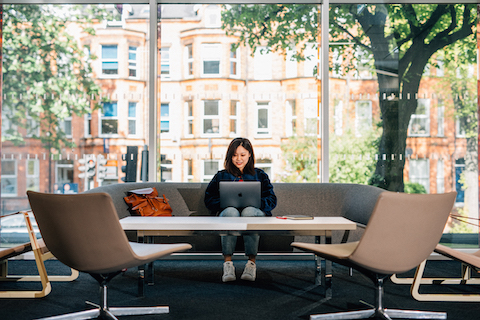 These are two things you'll want to do sooner rather than later. There's a web page on the nearest GP to the university, as well as information on how to set up a UK bank account. The only thing you need to be aware of is that you'll have to get proof of address through Queen's. You can get this here.
One thing that I also found very helpful was setting up an account with a multinational banking app like Revolut or Wise. These companies allow you to transfer currencies which is beyond helpful when trying to pay off your American credit card with British money.
Get involved!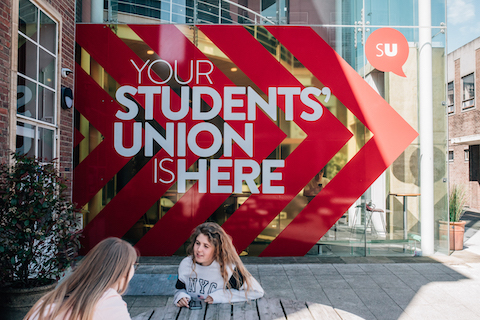 Aside from the practical considerations of moving country, it's important to get settled in and make friends as well. A great way to do this is get involved with life on campus. Queen's is home to plenty of clubs and societies and there is something for everyone. You can meet all the different clubs and societies at the Freshers' Fair when you get here in September.
Allison Linzing

Inclusion and Special Needs | Master's Student | Chicago, USA

I am a 25-year-old from Chicago, Illinois in the US. I have a passion for education and travel and decided to combine the two over the past few years. After teaching English for a year in Spain, I made the move to Belfast to pursue my Master's in Inclusion and Special Needs Education at Queen's. Along with my studies, I am involved in the Belfast Rotaract Club and spend my free time traveling to as many countries as I can.
Find out more
Why postgraduate study at Queen's?