The Best Indian Restaurants around Queen's Campus
If you love a good curry then you're in luck because there are some fantastic places to find some near campus. Today Tejinder is sharing her absolute favourites.
While I am from Canada, my parents both immigrated there in the 1990s in their adulthood. So, I always had a lot of Indian food in my house growing up. My parents both wanted to make sure myself and my siblings retained some essential parts of our Indian heritage, and food was one of these components. As we all are well aware, nothing can come close to tasting like the food our parents make at home, but I still went on a journey to find the best Indian restaurants around campus, which I personally enjoyed. So, I've made a short list to help those who may be on a search to find good-tasting Indian food, just like me!
The Moghul
The Moghul is located on Botanic Avenue and I found it to be quite authentic in terms of the taste and style of food. I have been here on many occasions but I particularly enjoyed their matar paneer, which is a pea and Indian cheese curry, with naan. The experience was complete as they had contemporary Indian music playing throughout the restaurant, and their desserts were by far my favourite Indian desserts in Belfast (go for the gulab jamun!). What I love about this restaurant is that it is decently priced and has a wide variety of both veg and non-veg options, so there is definitely something for everyone! Going here for a feast with a group of people is a great time as the staff are very friendly as well. Make sure you're hungry because their portions are huge!
Mumbai 27 (Gourmet!)
Mumbai 27 is on the more expensive side of places, so maybe not as budget-friendly, but definitely a gourmet experience. This restaurant (located in the city centre) will give you the experience of fine-dining with very good food. I pick this place for special occasions and group dinners. As I am vegetarian, I found that the veggie options were very reasonably-priced but the meat options were a bit more pricey. Personally, I really enjoyed the dam ka aloo which is a dish made with spices and baby potatoes (sticking with the theme of being Irish!)
India Gate
This is one of my favourite places for an awesome dish called shahi paneer, a veggie option which can almost substitute for butter chicken in most cases. This dish is made out of cream, tomato and onion sauce, with chunks of Indian cheese (paneer) and with some naan, it hits the spot. Much like The Moghul, I find India Gate to be well-priced due to the portions being quite large; there have many times where I get so full and pack much of my meal for later! It is conveniently located as you enter the city centre, very close to the new Queen's Accommodation buildings (BT1 and BT2). They also play very contemporary Bollywood music in the restaurant so you get quite the dining experience.
Nu Delhi (Gourmet!)
Nu Delhi has just opened their new location and it is fancier than ever! It is located right across the road from India Gate, so you can even "restaurant-hop" if you like. It has a very nice atmosphere and is very classy. Along with traditional food, they have a fusion menu and really fancy cocktails! Going to Nu Delhi is a guaranteed fun night, and you leave after having had great food, great drinks and an awesome experience. My personal favourite off of their menu is the veg biryani which is a rice dish with grilled vegetables. My friend really enjoyed the tandoori prawns off the fusion menu, so that is definitely an option to look out for! Much like Mumbai 27, I would pick going to Nu Delhi for a special dinner with friends.
Luckily, Belfast has many Indian restaurants so I still have many chances to try out many different places. For now, these places are where I go for that little taste of my heritage, and I hope they help people out there who are like me and just want that taste of home.
Tejinder Gill

Dentistry| 2nd year | Canada

I am a 24-year-old Canadian girl through and through! I came to Belfast in Sept 2017 to start my degree in Dentistry. While I do have a degree from Canada (in Biochemistry), coming to Belfast has been an entirely new experience. I am part of the Canadian American Student Association and I am also a Residential Assistant, so if you see me around, say hi! I love reading, sports, singing but above all, I am a coffee fanatic, so I am always up for a chat over a delicious cup of coffee!

‌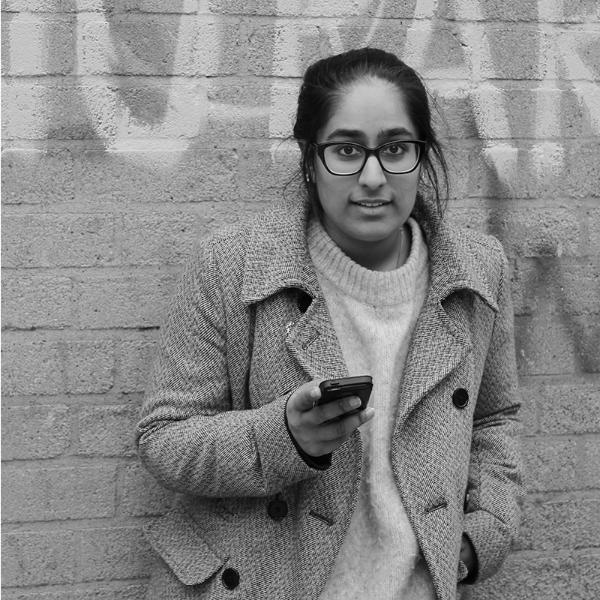 Tejinder Gil
Student blogger, BDS Dentistry