From Nigeria to Belfast – why I chose to study my PhD at Queen's
Samuel is a PhD student at the School of Electronic, Electrical Engineering and Computer Science. He moved to Belfast from Nigeria after deciding to study his PhD at Queen's. He tells us why he chose Queen's and how he has enjoyed his time so far.

By the time I reached the third year of my Electronic and Computer Engineering degree in Nigeria, I already knew I wanted to study a PhD. When I graduated in 2020, I had three Ph.D. offers from three different universities, including Queen's.
I was faced with an important decision that would direct the course of my life for the next three years, and maybe even longer. Which university should I choose to study my PhD?
So, why did I choose Queen's?
I wanted to study somewhere that was at the cutting edge of research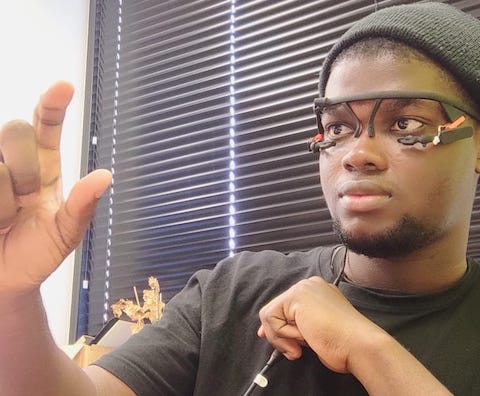 Queen's is one of only 24 Russell Group universities in the UK. This means it has a major focus on research and is known for state-of-the-art research facilities and academic excellence. I was particularly drawn in by the global impact of the research carried out by Queen's.
The professors of engineering, sciences, and social science at Queen's are leaders in their fields. I was excited by the opportunity of learning from academics at the forefront of innovative and meaningful research.
The research facilities at Queen's are also really impressive and I was particularly interested in the Centre for Intelligent Autonomous Manufacturing Systems (i-AMS).
Queen's has an inclusive environment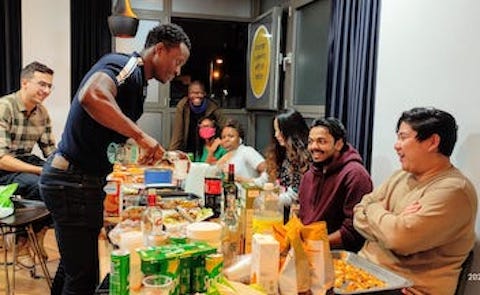 I was deciding where to study my PhD in the wake of the Black Lives Matter (BLM) movement. As much as BLM was a call for justice and equality, it meant even more than that for some of us.
There is richness in diversity and there is an atmosphere of unity, uniqueness and serenity in inclusive environments. I wanted to research at a university that supports these ideologies. At Queen's, I found diversity and inclusion thousands of miles away from my home in Nigeria.
There's plenty of careers support and guidance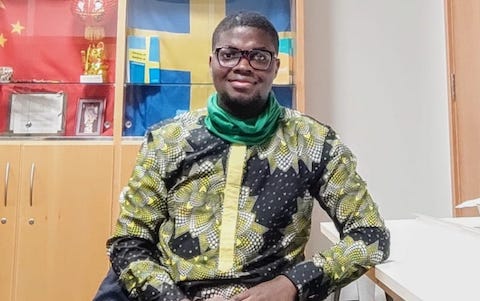 Queen's has a dedicated centre for student careers and employability. This centre helps you learn the necessary skills so you can be career-ready before you even graduate. Training and global opportunities are tailored to you, so you'll find a real launch pad for your future at Queen's.
Belfast is an affordable city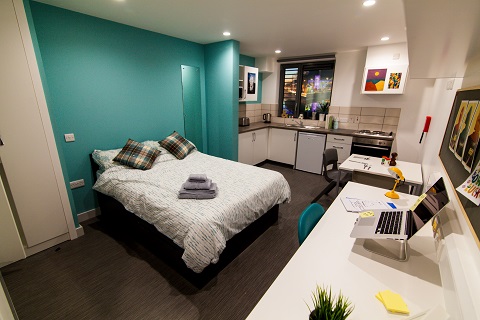 Although I have scholarship funding thanks to the Engineering and Physical Sciences Research Council (EPSRC), I wanted a to study in a city where I could live and research without breaking the bank.
Northern Ireland has a low cost of living and I found the weekly cost of university accommodation really manageable. Food and day-to-day costs are also cheap here compared to other UK cities.
My experience so far…
I felt welcome in Belfast as soon as I landed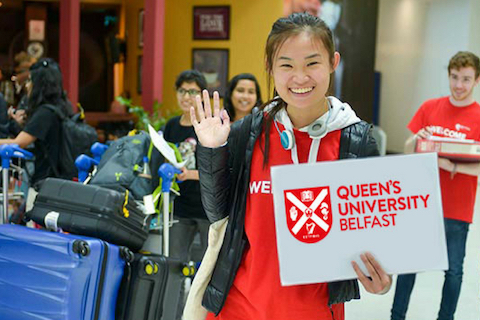 I arrived in Belfast at the height of the coronavirus pandemic. This meant a lot of places were closed and movement was restricted. But the international admissions team had still organized an airport pickup for me. They were so helpful, and I quickly felt welcome.
I had read a lot of wonderful things about Northern Ireland before coming to Belfast. The people are warm and welcoming. And there are lots of places to visit - from the Titanic Museum to the Giant's Causeway, which is a world heritage site said to have been built by giants!
In my experience, I have found that Belfast to be one of the safest cities in the UK. It's multicultural, rich in things to do and see, and is a great place to live.
There are so many great places to eat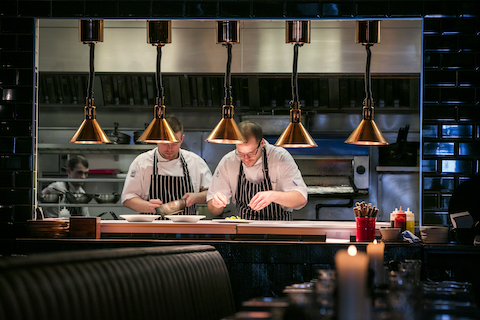 I thought the food would be different from what I was used to but it didn't take me long to find African and Asian food shops. I could buy African delicacies quite cheap, which helped me feel at home while thousands of miles away from Nigeria.
There's an inexhaustible list of restaurants in Belfast to suit your diet, from the Barking Dog's pub food to Wagamama's spicy menu. You can find Irish delicacies, Thai food, Singapore's Chow Mein, Indian food and Chinese food at amazingly cheap prices all over the city.
The nightlife is great and it's easy to make friends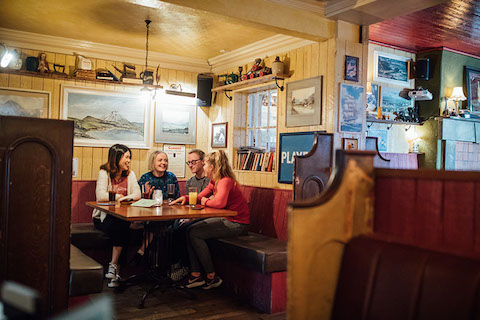 Friday nights are always a delight in Belfast. There are lots of pubs and clubs with great music and dancing that you can visit for a fun night out. You can always find students singing at the top of their voices, temporarily forgetting the stress of paper deadlines and lab work. I've made lifelong friends with a lot of the people I've during my nights out in Belfast.
Queen's has exceeded my expectations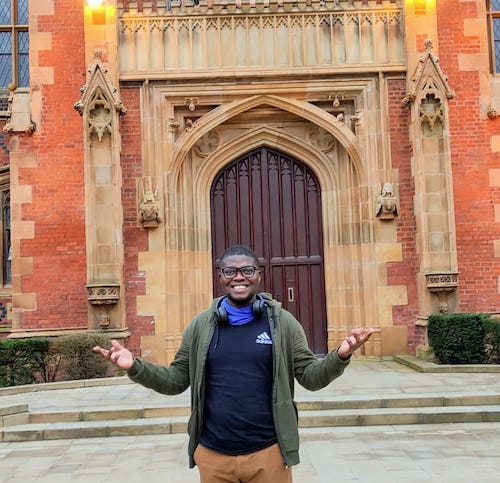 It has been nine months since I started my Ph.D. at Queen's and my experience so far has surpassed my expectations. It has been exciting and pushed me beyond my horizons.
I have Ph.D. meetings every two weeks where I am challenged to think outside the box and communicate complex ideas. I research novel ways to develop intelligent agents for human robot interaction, take part in constant discussion sessions and meet with my supervisors to discuss progress. I have found the professors supportive and they are always ready to guide me.
I quickly came to understand why Queen's is so highly regarded as a centre for global research. If you are looking for your perfect PhD programme, I recommend you come for yourself how Queen's lives up to its reputation!
About my research
I am researching a novel deep reinforcement learning decision-making algorithm for manufacturing robots in the Human-Robot Interaction domain. This includes the integration of state-of-the-art vision-based hand, gaze, and object tracking systems, probabilistic based intention awareness for eye-hand coordination tasks, and developing motion and path planning algorithm.
My research is funded by Engineering and Physical Sciences Research Council (EPSRC) UK.
Find out more


School of Electronics, Electrical Engineering and Computer Science
Centre For Intelligent Autonomous Manufacturing Systems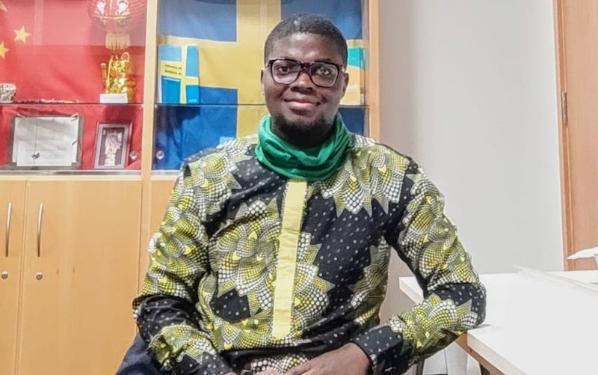 Samuel Adebayo, PhD Student at the School of Electronic, Electrical Engineering and Computer Science