KTP project with Ampliphae results in software to tackle cybersecurity risks amid the pandemic
New software to tackle cybersecurity risks increased by remote working has been developed through a partnership between Queen's University Belfast and Belfast-based tech company Ampliphae.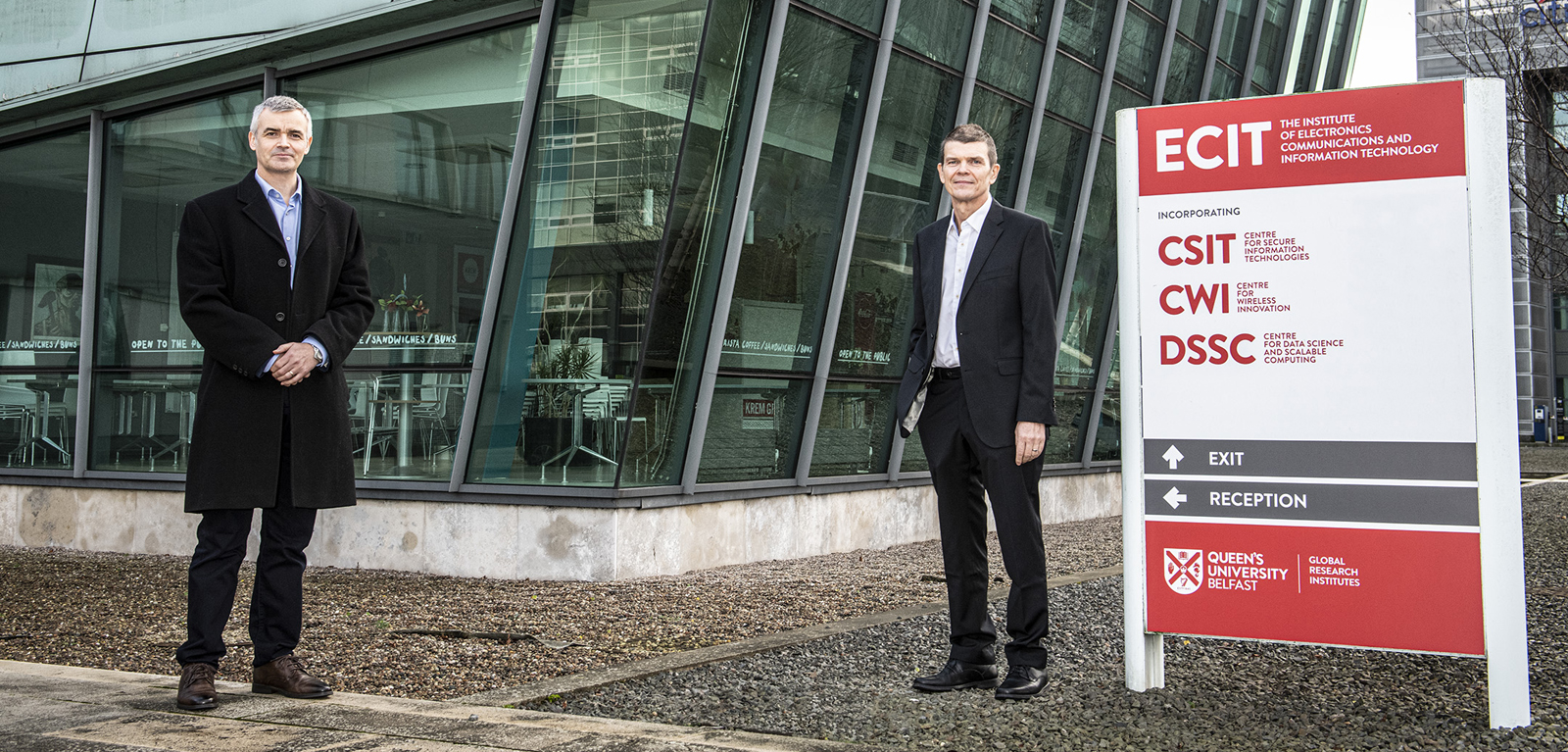 The Centre for Secure Information Technologies (CSIT) at Queen's and Ampliphae, both based at Catalyst, formerly known as the Northern Ireland Science Park, have been working on a two-year Knowledge Transfer Partnership (KTP) which took on extra significance in the last year with the huge growth in the number of people working at home during the pandemic.
CSIT shared its world leading cyber-security expertise with Ampliphae, a specialist in building cloud-based software, to enable the development of a new product called SaaSGuard, which addresses emerging security threats against cloud applications.
SaaS – Software as a Service - is a method of software delivery that allows data to be accessed from any device with an internet connection and a web browser.
Ampliphae developed a suite of SaaSGuard automated tools to view and control how all SaaS applications are adopted by users.
Using this information the technology can help organisations to keep their customer and staff data safe while staff work remotely.
Knowledge Transfer Partnerships (KTPs) aim to help businesses to improve their competitiveness and productivity through the better use of knowledge, technology and skills within the UK knowledge base. This project was co-funded by UKRI through Innovate UK and Invest Northern Ireland.
The project was led by Dr Phil O'Kane, cyber security researcher at CSIT and Neil Sinclair, operations and delivery lead at Ampliphae, and with Queen's graduate Linghang Sun as the KTP Associate.
Dr Phil O'Kane explained: "The COVID-19 crisis has seen a sudden acceleration in the use of cloud-based products as companies across the globe have reacted to the need to keep working while moving staff out of offices to work remotely from home. This exposes individuals and companies to a wider range of new and emerging cyber-security threats and risks.
"We were delighted to collaborate with Ampliphae on this project, which enabled the mutual transfer of expertise and know-how between the university and the company, resulting in new features and opportunities for Ampliphae's product."
Trevor Graham, CEO, Ampliphae, said: "Remote working staff are particularly vulnerable to cyber security threats, and there has been a significant increase in cyber-attacks directed against remote workers.
"By addressing Cloud-based cyber threats, CSIT and Ampliphae have helped to protect organisations and their staff as they deal with the transition to home-based working."
Stephen McComb, Knowledge Transfer Advisor from KTN explained: "The KTP demonstrated the value of Knowledge Transfer and collaboration. Ampliphae and CSIT, working together through the project were able to advance their positions as cyber experts in this very fast changing domain.
"Businesses are already successfully using the technology to help them adapt to the changing digital demands Covid-19 has presented."
Dr Vicky Kell, Invest NI's Director of Innovation, Research and Development, said: "This success further demonstrates the power of collaboration and the benefits that can be achieved by investing in innovation. Ampliphae's new product will benefit many companies, due to the increase in remote working during the pandemic."