Our team is here to help
You're travelling a long way to join us
That's why we've put in place everything you need to make your journey easier. Our International Student Support services are award-winning because our team will do everything they can to help you
Our International Office team
The team can meet you where you are, and give you advice and information
They know all about the application process, English language and academic entry requirements.They also know all about helping you to get a guaranteed place in our accommodation.
Get in touch
Ask an Agent
We also work with professional partners who know everything about studying with us.
They can help with your application and preparation for studying in the UK.
Our Partners
Student Guidance Centre
Dominique is one of the team at the Information Desk in the Student Centre. She's here to answer your questions on anything from banking to visas.
"I love helping the new students to find their way. I get asked for directions, about tuition fees and where can the student discounts be used!"
There for you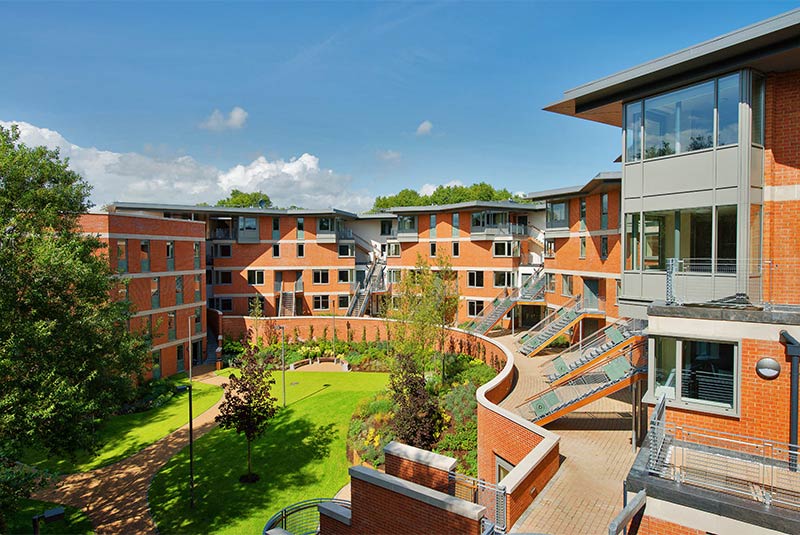 Student Accommodation
There are 3 Residential Life Co-ordinators at Elms Student Village, here to look after you all year round.
"It's so exciting when our International Students arrive – we're here to make them feel at home. Students can come to us for any advice at any time, or just to say hello and have a cup of coffee!"
Careers Consultations
Joan is a Careers Consultant and is here to help you to get involved and get the most out of university life.
"I love giving my students new ideas, focus and inspiration. And it's not all just about employability when they finish their degree. I can help with part-time jobs, writing a CV, volunteering or summer work."
More information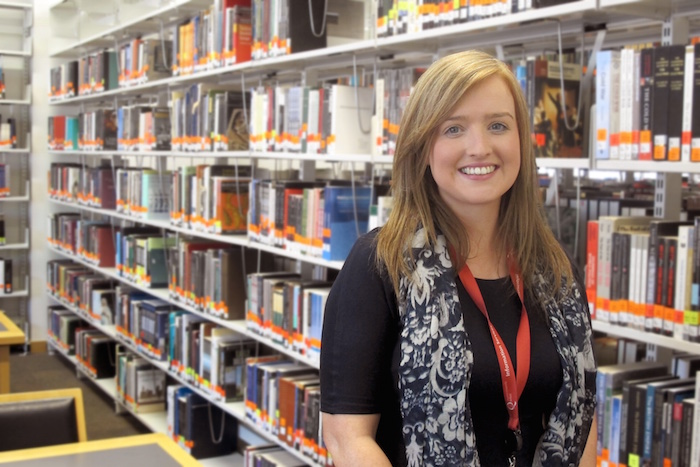 McClay Library and study facilities
Rebecca's here to help you find your way around the library and get the most out of Queen's.
"As a Library Assistant, my job is really varied. But the bit I love best is helping students in the same way I was helped when I was a student. When I studied here, a member of Library staff was the first person to show me how to search for my books and journals using QCat."
Library information
All the support you'll need
We'll help you register with a doctor, organise a UK bank account and mobile phone, show you where to go shopping and give you plenty of opportunities to make new friends.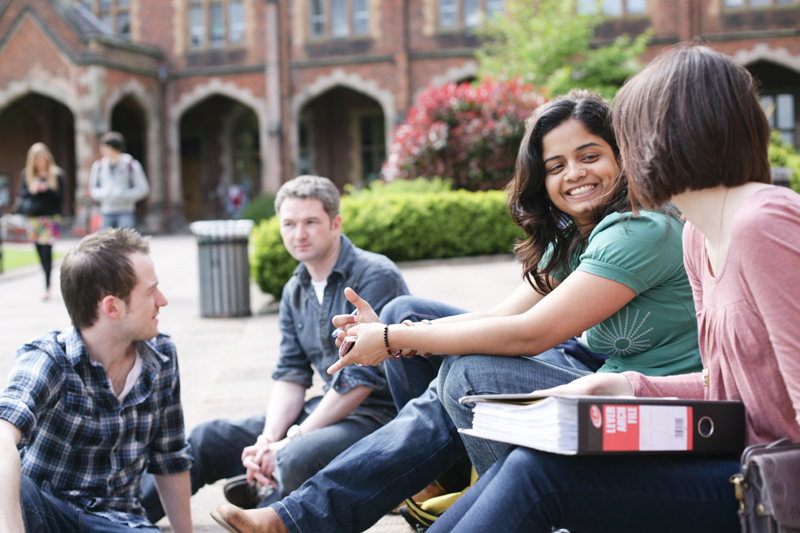 STUDENT HEALTHCARE
As a student, you may be entitled to register at the University Health Centre and have access to a full range of medical services as needed.
If you're from outside of the European economic area, you'll have paid an immigration healthcare surcharge as part of your visa application.
Health care
Student Support
Your Student Support team are your first call for whatever you need.
You'll also find that the team at the Student's Union can give you advice and information on everything Queen's. They can help you find the academic or professional emotional support you need.
Support service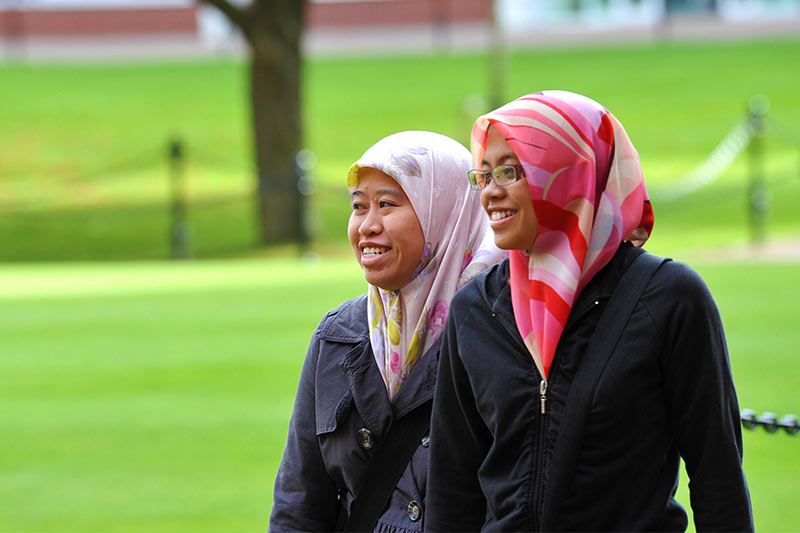 A World of Faiths
Queen's welcomes students of every faith and can help you to find religious communities and representatives of most interest to you.
There are prayer facilities in the Student's Union Quiet Room which opens Monday - Saturday 8.30am - 9pm and Sunday 12pm - 9pm.

You can contact one of our chaplains or find out more information about where you can practice your faith via the following link.
More information
Ability & Accessibility
We welcome applications from students of all abilities and will endeavour to meet your individual needs wherever possible.
Disability Services can help you to find out more and supports students with a wide range of disabilities including learning difficulties.
More information