Faculty of Arts, Humanities and Social Sciences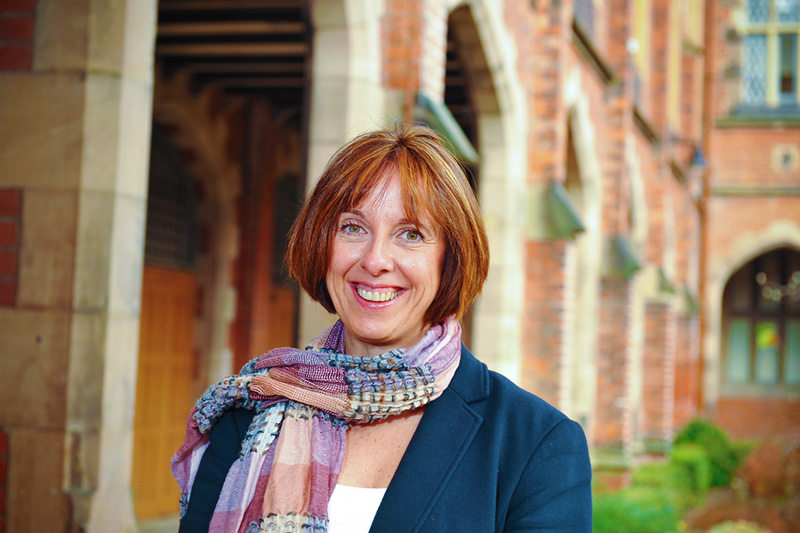 Professor Joanne Hughes
Joanne is a world-leading educationalist. She has developed a shared education model in Northern Ireland now used in Israel and Macedonia as a tool to promote reconciliation
She has been appointed to the first 'UNESCO Chair on Globalising a Shared Education Model for Improving Relations in Divided Societies' taking forward a model of shared education around the world.
More about Professor Hughes' work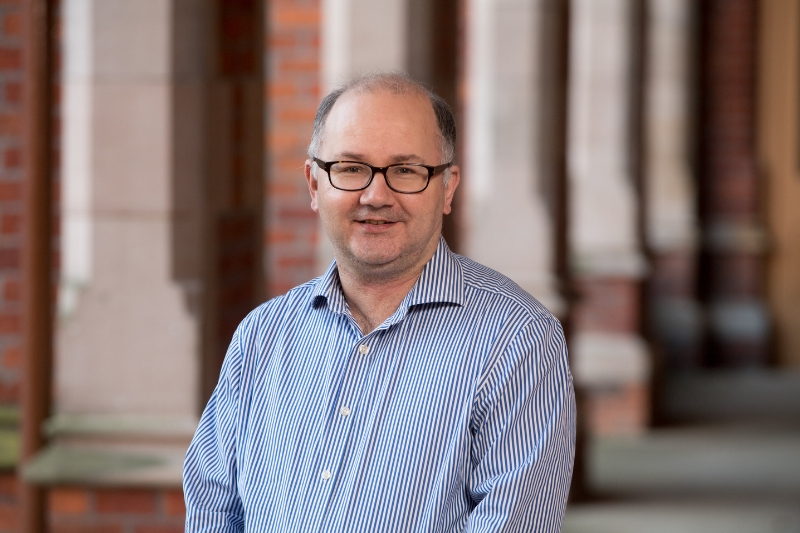 Professor Lee McGowan
Professor Lee McGowan is interim Dean of Research for the Faculty of Arts, Humanities, and Social Sciences at the University.
Professor McGowan's research focuses on European Politics. Over the last two decades, he has developed an international reputation for expertise in the politics of competition policy and produced the first major work from political science on the EU competition regime.

Professor McGowan is particularly interested in the structures of EU governance with special reference to European competition policy; the relationship between the UK and the EU; the theme of far right and populist politics and political violence.
Professor McGowan's work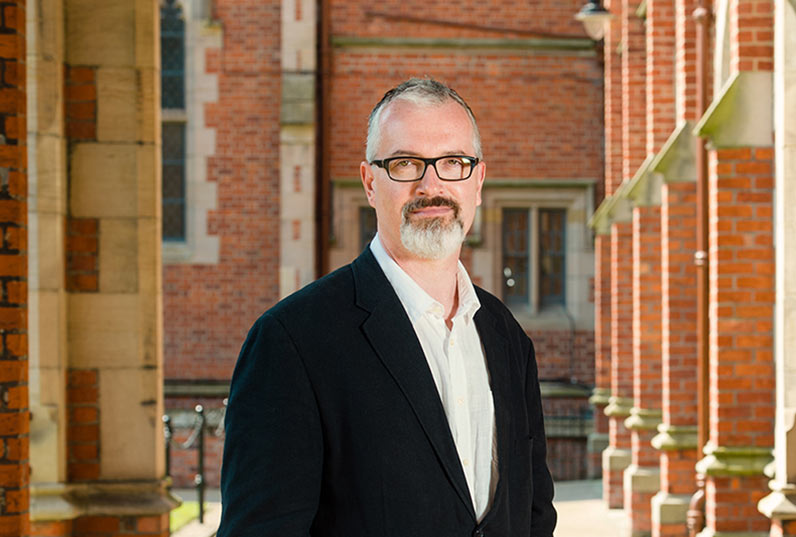 Professor Richard English
Professor Richard English is a Professor of Politics, and Distinguished Professorial Fellow in the Senator George J. Mitchell Institute for Global Peace, Security and Justice.
Professor English is a worldrenowned expert on terrorism and was awarded a CBE in the 2018 New Year's Honours list for services to the understanding of modern-day terrorism. He is a Fellow of the British Academy, a Member of the Royal Irish Academy, a Fellow of the Royal Society of Edinburgh, a Fellow of the Royal Historical Society, an Honorary Fellow of Keble College Oxford, and an Honorary Professor at the University of St Andrews.
More about Professor English's work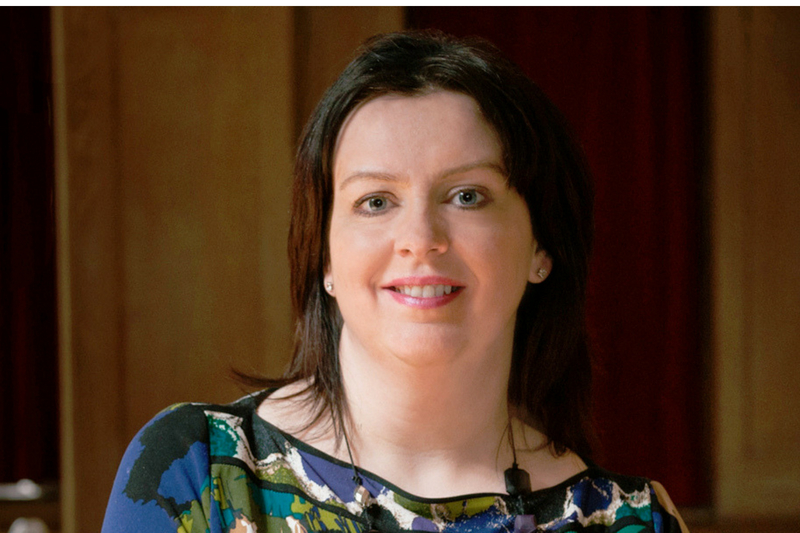 Professor Anne-Marie McAlinden
Professor Anne-Marie McAlinden is a Professor of Law and Criminal Justice, and Director of Research in the School of Law.
Professor McAlinden is a worldleading expert on sexual offending against children and the author of over 50 publications, as well as three sole-authored monographs including 'The Shaming of Sexual Offenders', which was awarded the British Society of Criminology Book Prize in 2008.

She has been Principal Investigator on a number of ESRC funded projects, including a recently completed three-year study on 'Sex Offender Desistance'; and currently 'Apologies, Abuses and Dealing with the Past', in which one of the case studies is institutional child abuse. Her research has also been cited in The New York Times and The Economist.
More about Professor McAlinden's work
Professor Hastings Donnan
Hastings is Director of the Mitchell Institute and co-Director of the Centre for International Borders Research
He has conducted extensive field research at Pakistan's borders with Kashmir and Afghanistan and has published over twenty books and lectured worldwide. He is a Fellow of the British Academy, a Member of the Royal Irish Academy and a foundational Fellow of the Academy of Social Sciences.
More about Professor Donnan's work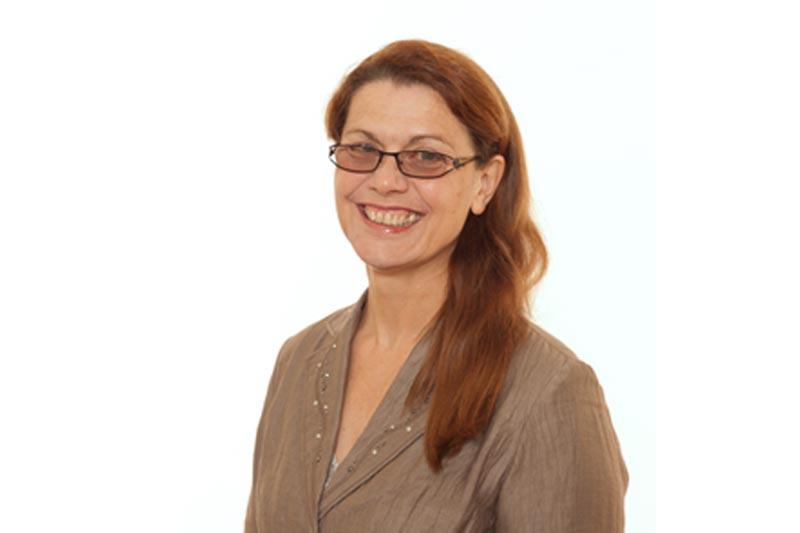 Professor Karola Dillenburger
Karola is a world expert in Autism Spectrum Disorders (ASD) and the use of Applied Behavioural Analysis (ABA)
Her work focuses on how early interventions can enhance the quality of life for individuals with autism and their families and can result in significant cost savings across health, social care and education.
More about Professor Dillenburger's work
Faculty of Engineering and Physical Sciences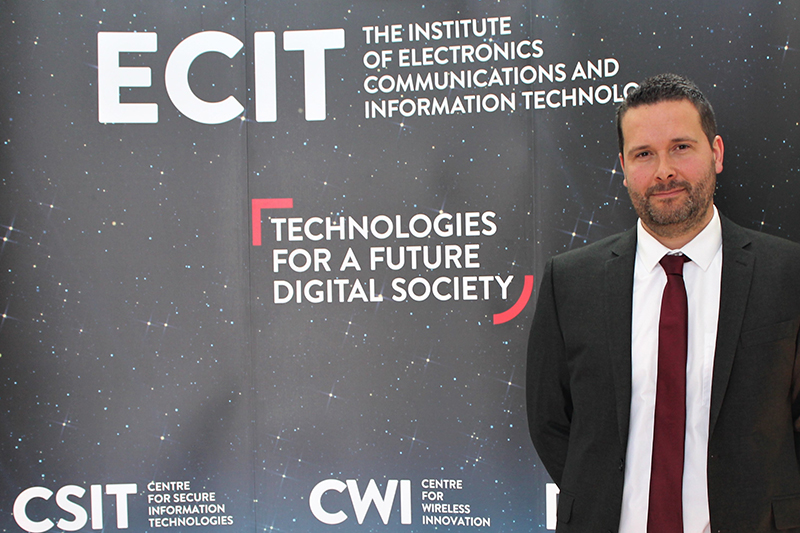 Professor Simon Cotton
Professor Simon Cotton is the Director of the Centre for Wireless Innovation (CWI) and a world leading expert in the areas of wireless channel characterisation and modelling.
Among his other areas of expertise are 5G, device-to-device, vehicular, and wearable communications. Simon received the 2010 IEEE H. A. Wheeler Prize Paper Award. He was awarded the Sir George Macfarlane Medal from the Royal Academy of Engineering and the Philip Leverhulme Prize from the Leverhulme Trust both in 2011. From 2010-2015, Simon held a highly prestigious Royal Academy of Engineering Research Fellowship.
More about Professor Cotton's work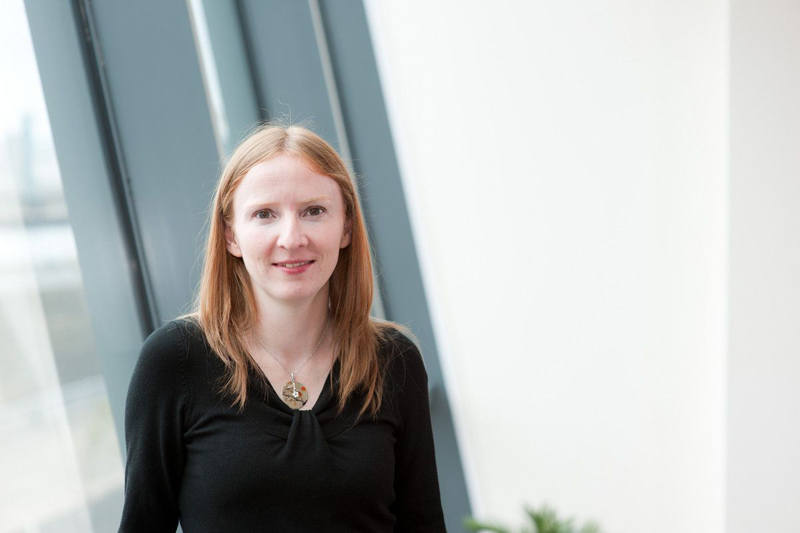 Professor Máire O'Neill
Maire is a British Female Inventor of the Year and the youngest-ever engineering professor at Queen's University Belfast
She is widely regarded as one of Europe's leading cryptography experts and the inventor of a high-speed silicon security chip that is used in more than 100 million TV set-top boxes. Her current work focuses on the design of novel security solutions for communications applications.
More about Professor O'Neill's work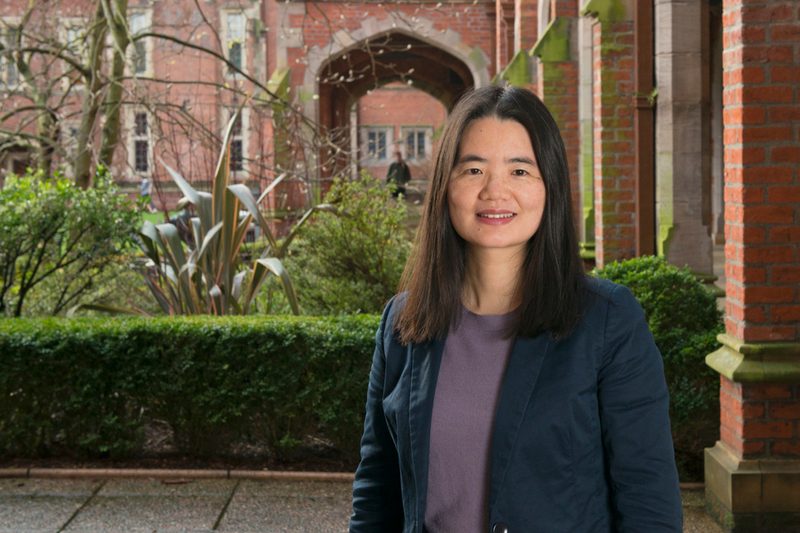 Professor Biqiong Chen
Professor Chen, an expert in polymer nanocomposites, takes a holistic approach to research, combining synthesis, functionalisation, processing, characterisation and application of polymers, nanoparticles and polymer nanocomposites.
She is developing advanced polymer nanocomposites with controllable morphologies and properties, which can be used in many applications including healthcare, energy and general engineering fields.
More about Professor Chen's work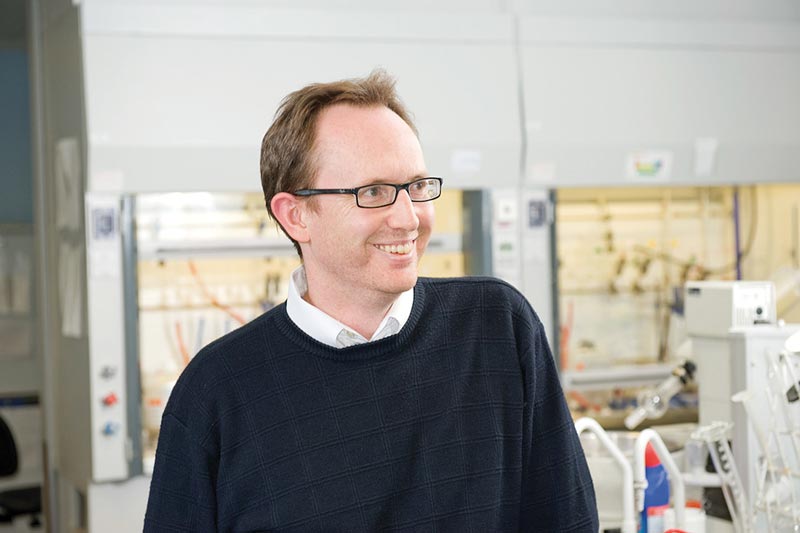 Professor Stuart James
Stuart has invented a porous liquid. This discovery has paved the way for efficient and greener chemical processes
His invention could ultimately lead to 'carbon capture': the trapping of carbon dioxide from major sources – such as fossil-fuel power plants – and storing it to prevent entry into the atmosphere.
More about Professor Jame's work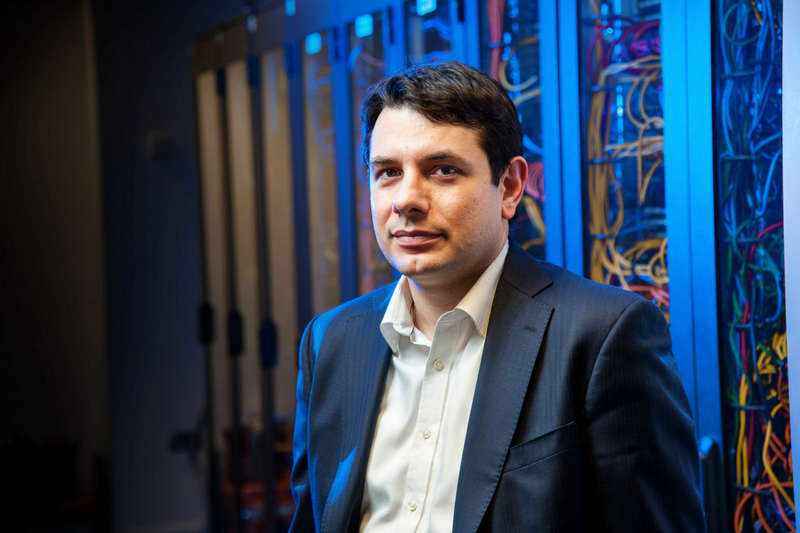 Professor Dimitrios S Nikolopoulos
Dimitrios is Professor and Head of the School of Electronics, Electrical Engineering and Computer Science (EEECS)
His research explores scalable computing systems for data-driven applications and new computing paradigms at the limits of performance, power and reliability. His accolades include: The Royal Society Wolfson Research Merit Award, the NSF CAREER Award, the DOE CAREER Award and the IBM Faculty Award.
More about Professor Nikolopoulos's work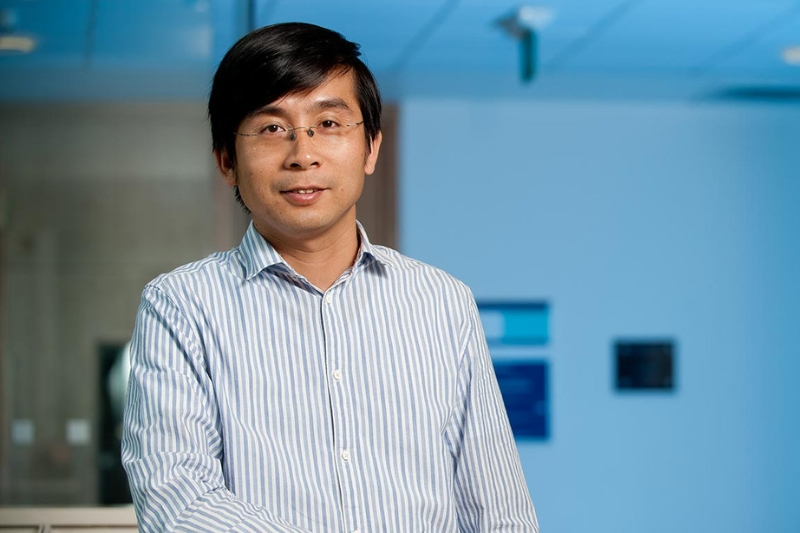 Dr Trung Duong
Dr Trung Duong from the Institute of Electronics, Communications and Information Technology won the 2017 Newton Prize for designing a wireless communications system that can withstand natural disasters.
The prize is awarded each year to just five people throughout the world.
More about Dr Duong's work
Professor Robert Bowman
Professor Robert Bowman's research is focused on the development and evaluation of advanced materials for data storage technology.
His research topics include rare earth magnetism, rare-earth-ferromagnetic coupling phenomena, synthetic magnetic multilayers and plasmonic materials to facilitate heat assisted magnetic recording sponsored by industry. This is recognised through the award of a Seagate Technology - Royal Academy of Engineering Research Chair.

Robert also leads an advanced materials hub, established in 2010, in partnership with Seagate Technology that led to the establishment of an EPSRC Centre for Doctoral Training in Photonic Integration and Advanced Data Storage along with over a dozen companies and University of Glasgow that he directs. He is also a founder and Director of a successful spin-out company Causeway Sensors Ltd.
More about Professor Bowman's work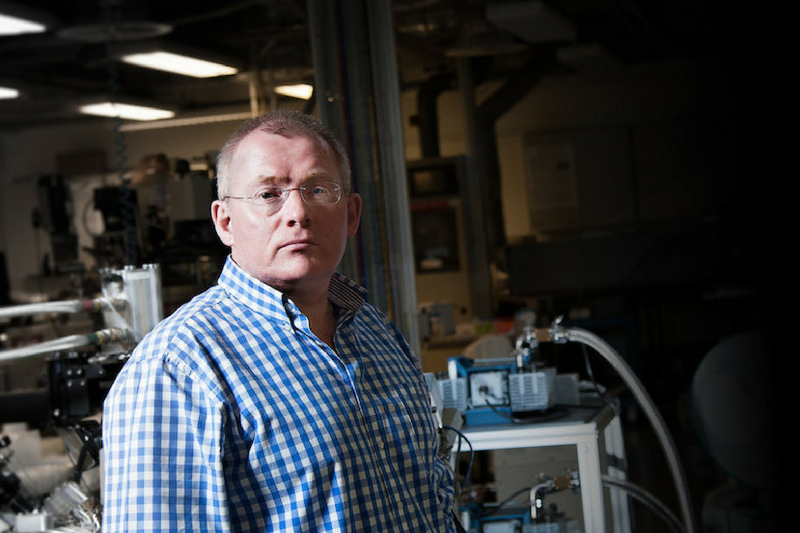 Faculty of Medicine, Health and Life Sciences
Professor Chris Elliott
Professor Chris Elliott is a leading expert on international food supply chains and the implications for food quality, authenticity and safety.
Founder of the Institute for Global Food Security at Queen's, his main research interests are in the development of innovative techniques to provide early warning of toxin threats across complex food supply systems.

He has published more than 350 papers in the field of detection and control of chemical contaminants in agri-food commodities, as well as leading a range of international projects in developing safer food-supply systems. Professor Elliott led the independent review of Britain's food system following the 2013 horsemeat scandal. He was awarded an OBE in 2017 for services to the agri-food supply chain.
More about Professor Elliott's work
Professor Denise Fitzgerald
Denise leads a £2 million research programme investigating how to reverse the damage caused by Multiple Sclerosis
Her team is working to understand how Myelin, the insulating layer that surrounds nerves in the central nervous system, can be repaired, potentially restoring function and improving the quality of life of people with MS.
More about Professor Fitzgerald's work
Professor Ryan Donnelly
Ryan is Chair of Pharmaceutical Technology. His innovative research on advanced micro-needle drug delivery systems is helping improve therapeutic outcomes for patients
He was GSK Emerging Scientist Award in 2012 and 'BBSRC Innovator of the Year' in 2013. He was the recipient of the 'Controlled Release Society Young Investigator Award', in 2016.
More about Professor Donnelly's work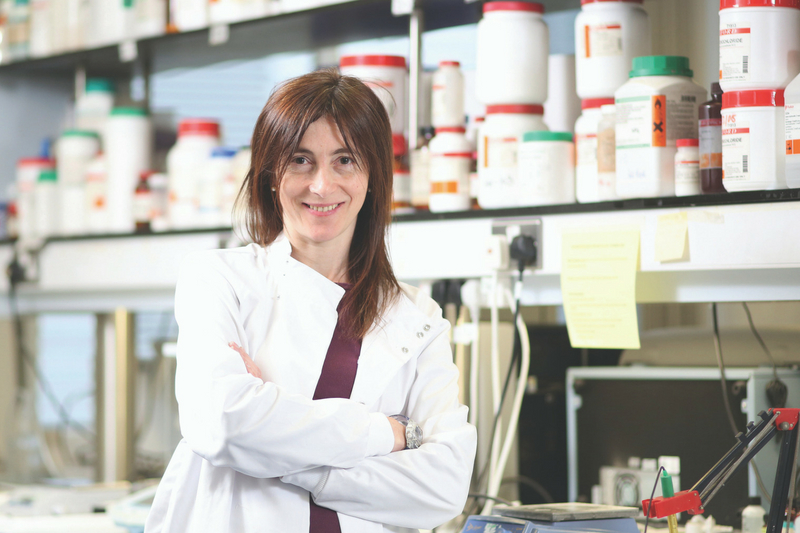 Professor Noemi Lois
Professor Noemi Lois is a Clinical Professor of Ophthalmology in the Wellcome-Wolfson Institute for Experimental Medicine and a Medical Retina specialist and Vitreoretinal Surgeon at the Belfast Health and Social Care Trust.
Professor Lois is leading a research programme that concentrates on diabetic retinopathy and its complications – diabetic macular oedema (DMO) and proliferative diabetic retinopathy (PDR). As part of this, Professor Lois is leading two large clinical trials involving several centres throughout the UK. One will evaluate a new form of laser treatment for people with DMO; the other will test a potential new alternative for the surveillance of people with DMO and PDR.
More about Professor Lois' work
Professor Andy Meharg
Andy's research focuses on how harmful toxins such as arsenic, make their way from the soil, into crops, and on into the human and animal food chain
His focus has been mainly on arsenic and phosphorus, but includes other trace elements – cadmium, copper, mercury, selenium & lead – and persistent organic pollutants.
More about Professor Meharg's work
Professor Aaron Maule
Professor Maule is the Dean of research at the School of Biological Sciences
He is currently helping lead global efforts to understand and control parasites that cause disease and threaten food security in some of the poorest regions of the developing world.
More about Professor Maule's work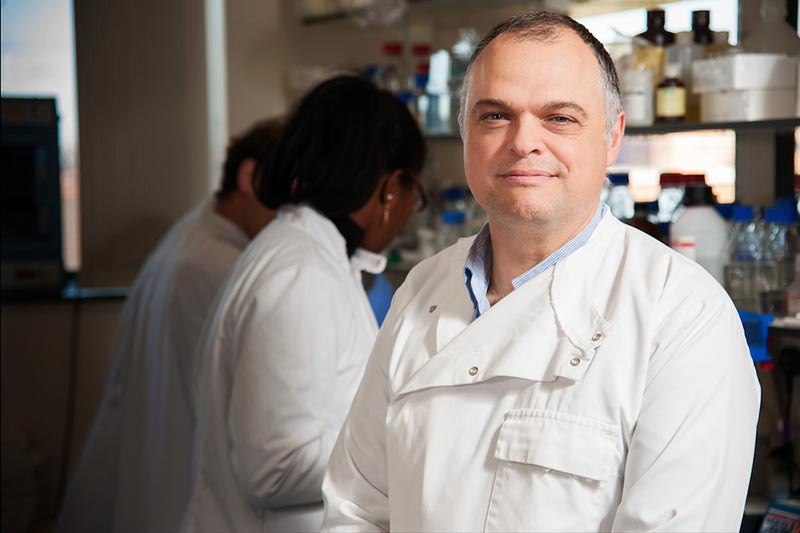 Professor Jose Bengoechea
Jose's work is at the frontline in the war against superbugs and antibiotic resistance
His team at the Centre for Experimental Medicine targets infections with antibiotics strengthening weak spots in our defences that allow infections to take hold; a revolutionary approach allowing the human body to fight back.
More about Professor Bengoechea's work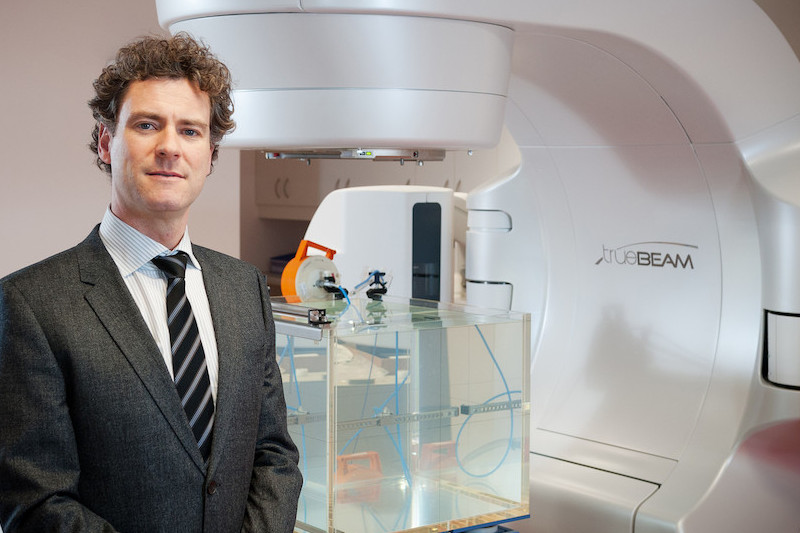 Professor Joe O'Sullivan
Joe is an academic clinical oncologist seeking new treatments for patients with prostate cancer developing new treatments in the fields of radiation therapy and bone-seeking radionuclide therapy
He leads the first-ever global trial of a new combination of therapies for patients with advanced prostate cancer. He is one of two Clinical Co-Directors of the first regional Movember Centre of Excellence, a partnership between Queen's and the University of Manchester.
More about Professor O'Sullivan's work
Dr Eileen Parkes
Eileen,from the Centre of Cancer Research and Cell Biology, achieved two firsts for Northern Ireland when she received the Prostate Cancer Foundation Young Investigator Award and the Conquer Cancer Foundation Young Investigator Award.
Her research focuses on the role of the immune system in the spread of cancer.
More about Dr Parke's work
Professor Usha Chakravarthy
Usha leads worldwide collaborations to help combat eye disease. Her discovery of the drug 'Avastin' is treating a common cause of blindness, saving the NHS a potential £84m per year
This anti-cancer drug is also highly effective in treating wet, age-related macular degeneration (wet AMD) as a more expensive specialist drug.
More about Professor Chakravarthy's work
Professor Michael Tunney
Michael's work focuses on the improved detection and treatment of infection in patients with respiratory diseases such as Cystic Fibrosis (CF) and Chronic Obstructive Pulmonary Disease (COPD)
He was part of a team that discovered 'Ivacaftor', a now approved drug for use in Cystic Fibrosis (CF) patients and described by the US FDA as 'a revolution in how we treat patients in the future'.
More about Professor Tunney's work
Professor Lorraine Martin
Lorraine played a pivotal role in a joint programme between Queen's and the biotechnology company behind Dolly the cloned sheep – PPL Therapeutics plc
She has published widely in internationally recognised peer-reviewed journals and presented her work both globally. For her work on Alpha1 Antrypsin in Cystic Fibrosis (CF) she received a Sir Henry Wellcome Innovative Award to develop tools for the real-time monitoring and subsequent inhibition of intracellular proteolysis.
More about Professor Martin's work