Welcome to Queen's University Belfast Progression Event Page
Welcome and thank you for visiting our page which has been set up to provide you with more information about postgraduate pathways and Queen's University Belfast.
Usually we get the opportunity to visit the Queen's College China campus and meet with you in person, and we are sorry that we are unable to travel this year but we wanted to give you as much information as possible to help with your postgraduate journey.
If you would like to attend the event please register your details, and we hope that you and your family members will take the opportunity to look at what the University has to offer.
Please scroll down for more information
Awards and Accreditations
Queen's is recognised as one of the UK'S leading research intensive universities and has a global reputation for excellence
200
Top universities in the world for 2021
*THE World University Rankings 2021
8th
In the UK for research intensity
*REF 2014 / Time Higher Education
TOP 140
In the world for graduate prospects
*QS Graduate Employility Rankings 2020
China Medical University – Queen's University Belfast Joint College Postgraduate Information Session
Date: Thursday 07th January 2021
Time: 5 – 7pm CST
All times below - China Standard Time
5 - 5.15pm
5.15 - 5:35pm
5.35 - 5.50pm
Schools will give individual talks highlighting progression opportunities, students can

now choose to attend any of the below:

5:50 - 6:25pm
6:25 - 6:50pm
6:25 - 6:50pm
6:25 - 6:50pm
Event close and Q&A with academics, alumni and current students
6.50 onwards
Suspendisse dictum feugiat nisl ut dapibus. Vivamus hendrerit arcu sed erat molestie vehicula. Ut in nulla enim. Phasellus molestie magna non est bibendum non venenatis nisl tempor. Sed auctor neque eu tellus rhoncus ut eleifend nibh porttitor.
Meet our students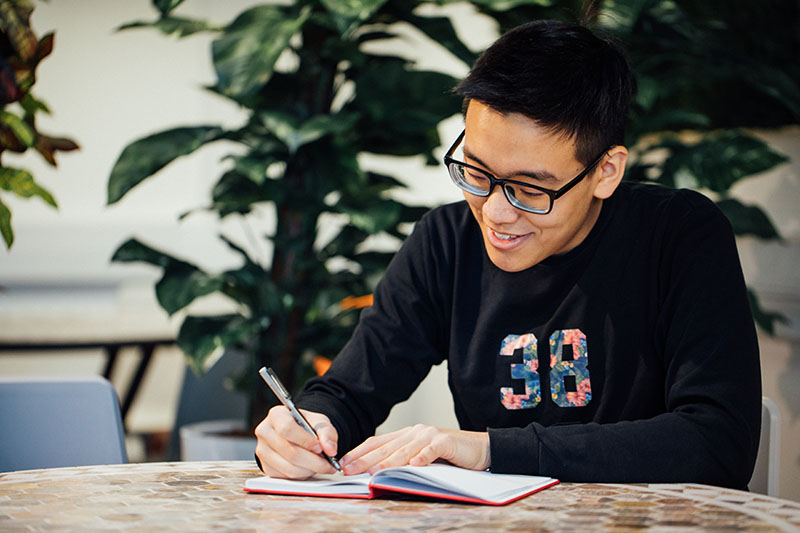 Hear from CQC Alumni students, Sijin Li and Yaocun Li who are talking about their experience at Queen's. Both students will be available to answer any questions you may have at 6:50pm
Hear from our students
Sijin Li, PhD Pharmacy, Materials and Advanced Technologies for Healthcare
"My name is Sijin Li, a PhD Student in The School of Pharmacy at Queen's University Belfast. My supervisor is Professor Colin McCoy and my study is on the use of selfcleaning materials using changes in chemical environment to trigger drug release. I completed my undergraduate degree at the China Queen's College in BSc Pharmaceutical Science. I choose to study my postgraduate at Queen's University Belfast as I had a wonderful time in my four years at CQC and really appreciated the help of the teaching staff. Queen's cares about their students not only in their study but also in their normal life and we were taken very good care of in our undergraduate degree. I attended a summer program run by Queen's University Belfast last summer and it offered me a great opportunity to get involved in the city of Belfast and the academic atmosphere in Queen's. Belfast is a liveable city and life here is really enjoyable. "
Queen University Belfast – Progression Options
Queen's has a rich history of welcoming students from Queens College China – Queen's University Belfast Joint College, and there are many opportunities for CQC graduates to enter onto postgraduate taught and research courses at Queen's. Students have went on to study research in of our world leading research centres, or continued to highly specialised MSc programmes.
School of Pharmacy
The School of Pharmacy at Queen's has been consistently ranked as one of the leading centres for pharmacy education and research in the UK. Research focuses on making real-world improvements for patients through our expertise in pharmaceutical science and practice. Active areas of research within the School include Drug Delivery and Biomaterials, Infection and Antimicrobial Resistance, Nano medicine and Bio therapeutics, and Pharmaceutical Materials Science and Formulation. Please click on the links below for more information on MSc and Research Options within the School of Pharmacy
Pharmacy PhD
MSc Industrial Pharmaceutics
Other Schools which offer progression options: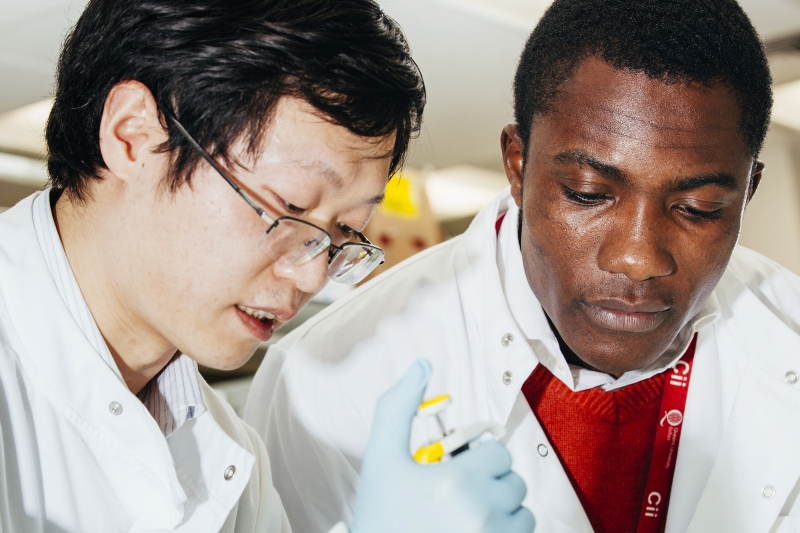 School of Medicine, Dentistry and Biomedical Science
Our world leading research centres are addressing key global challenges in healthcare by making scientific breakthroughs in mechanisms of disease, translating these to innovative therapeutics and preventive interventions to improve patient outcomes. Thanks to its Research Centres and successful spin out companies and partnerships, we are in an excellent position to drive and influence the future of medical/biomedical research across the globe.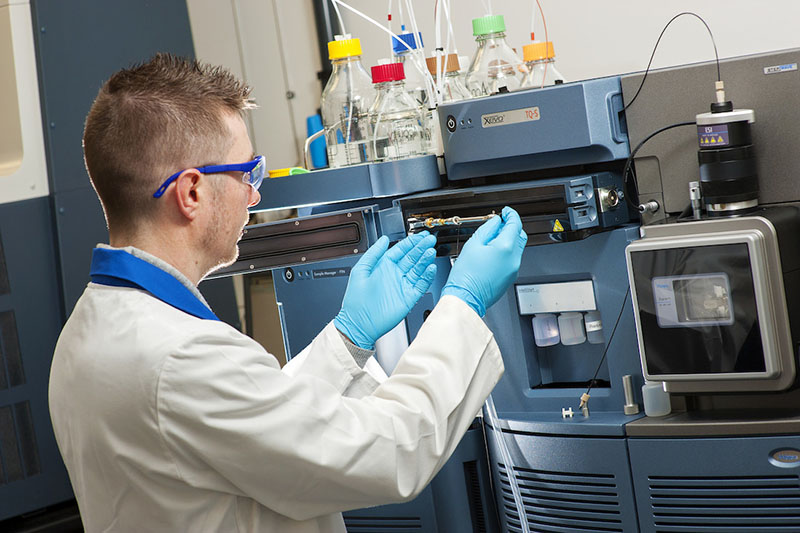 School of Biological Sciences
The School of Biological Sciences aims to enhance the way we use technology in research, food security, microbiology , pathogen biology, disease control and sustainability. The School is dedicated to providing the very best learning experiences and environment with students benefitting from our new £40m School building featuring state-of-the-art teaching, research and laboratory facilities. Potential progression opportunities include:
School of Chemistry and Chemical Engineering
The School of Chemistry and Chemical Engineering aims to promote sustainable processes and materials to meet the energy and healthcare demands of the future. Core research themes focus on areas such as Energy, Catalysis, Materials, Sensors, Synthetic Organic Chemistry and Ionic Liquid