JOIN THE FMHLS CELEBRATIONS
In celebration of International Men's Day 2020, the Gender Equality Team across the Faculty have collaborated to organise a Programme of Events and Initiatives for Staff and Students.
International Men's Day is celebrated worldwide on 19 November every year and it is a great opportunity to:
Highlight some serious issues affecting men and boys and their wellbeing
Make a difference to men and boys' lives
Raise money for charities supporting men and boys
Celebrate men and boys in all their diversity
Have some serious fun!
INTERNATIONAL MEN'S DAY EVENTS AND INITIATIVES
OUR CHOSEN CHARITY FOR INTERNATIONAL MEN'S DAY 2020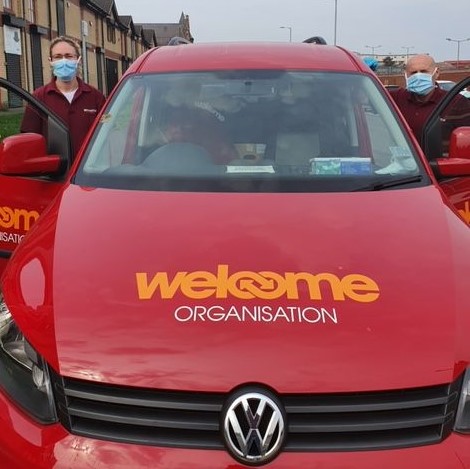 OUR 2020 CHOSEN CHARITY
THE WELCOME ORGANISATION BELFAST
The Welcome Organisation provides a range of potentially life-saving services to people affected by homelessness across greater Belfast. Homelessness can affect social well being, physical and mental health and can have devastating consequences. There are many reasons for homelessness, from marital breakdown and debt to ill health. In Northern Ireland the highest presenters of homelessness are males aged between 26 and 59.
WHAT DO MALE STAFF IN FMHLS LIKE TO DO IN THEIR SPARE TIME?
We invited our male colleagues across FMHLS to participate in this Word Cloud Generator to capture their favourite activities outside of work.