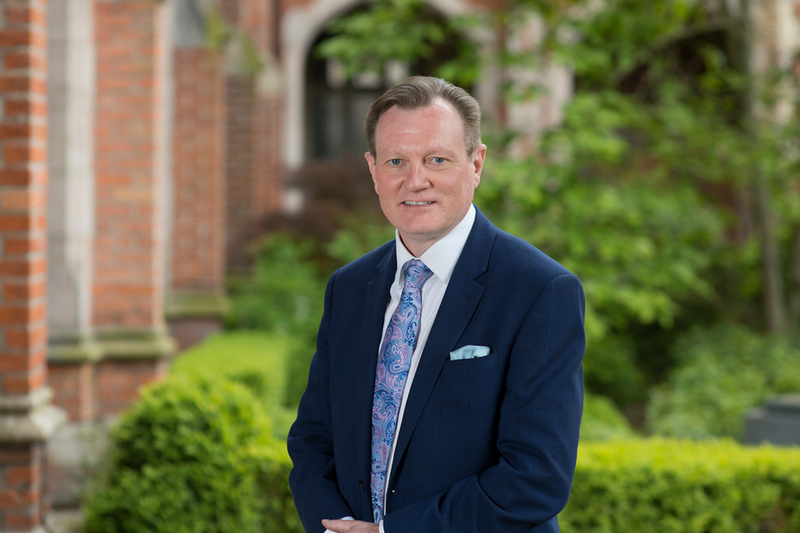 Easter 2019
Vice-Chancellor's Update
We are just over halfway through my first academic year here at Queen's. These past few months have certainly flown by and we have achieved a great deal, even in that short time. We have much to be proud of and so I thought that it would be valuable to reflect on our achievements and also to look ahead given the changes in our external environment.
Investing in our People
People and Culture
Investing in our people and creating a positive work environment has been a key priority for me. As I visited Schools and Directorates in my first few weeks in post, a frequent topic that was raised by staff was our appraisal system, along with academic standards and profiles. You told me that the system did not work well, was not tailored to individual roles, and was not supporting the development of our staff as much as we would have hoped. So we made this a priority with our Staff Forum and this was considered at their very first meeting in October 2018.
Now we are renewing the whole appraisal system, with a simpler more developmental approach which will be used in the next round of appraisal in 2019-20. This new approach, along with the roll-out of our new People and Culture Strategy, emphasises our commitment to staff – to listen to your concerns and act on them.
There have been other developments too such as the progress that is being made in the delivery of the Technician Commitment and our success in reducing the Professorial Gender Pay Gap from 14.5% to 8.3%.
I was delighted to attend my first Staff Excellence Awards as Vice-Chancellor in February 2019. This event highlighted the contribution of all our staff across many areas. Our Gardeners, Porters, Technicians, Library and Catering Staff, Athena Swan Champions and members of the Students' Union team were amongst many colleagues nominated, recognised and rewarded for their outstanding service. The talent and professionalism of our staff, across all areas and academic disciplines continues to impress me on a daily basis.
These developments are important achievements from my perspective as valuing our people is a key priority for me. However, simply having a good Professional and Development Review system and a good People and Culture Strategy is not enough. We need to ensure that these deliver in practice, developing and retaining our people and attracting the very best staff across the University. I am committed to seeing this take effect in the coming year.
Read more
Read less
---
Research Impact and Economy
Research and the Belfast Region City Deal
Queen's drives much of the Northern Ireland economy. A London Economics Report published in 2018, showed that each year, the University's economic impact is of the order of £1.9 billion, and for every £1 million of research spend at Queen's, £3.9 million of economic impact is generated. This is exceptional, as is our record in Knowledge Transfer Partnerships where we are the leading university in the UK, despite our modest size compared to the other leading Institutions. We currently have over 50 live KTP projects, our highest ever number and the first UK university to achieve this.

At an institutional level, a major achievement in relation to research impact and the economy is the Belfast Region City Deal. This is a once in a lifetime opportunity for our City Region, providing substantial investment for infrastructure and innovation to drive the economy.
Queen's, working with colleagues in Ulster University, is leading the innovation component. This will bring around £350 million in funding from Westminster to develop capacity and capability in some of our key research areas: the creative industries, advanced manufacturing, health research and computer science (the Global Innovation Institute) building on the success of ECIT. These four components interlock through the Global Innovation Institute creating a strong plan for growth. This success, announced officially by the Secretary for State a couple of weeks ago, was only possible through collaboration and co-creation across the two Universities and the six councils making up the Belfast Region City Deal. Staff from across the Faculties and Professional Services have played major roles in these developments and should all be rightly proud of what has been achieved to-date.

As we now enter the next stage of the Belfast Region City Deal, we also look forward to seeing the Derry/Londonderry deal progress where Ulster University, with its Magee Campus, will play a major role.
Read more
Read less
---
Growing our Reputation
Partnerships and Reputation
Growing our excellent reputation is a key factor for our development. So it was particularly pleasing to see some outstanding events such as the Symposia that we held with the University of Chicago and Yale, both of which delivered enormous impact. The conferment of an Honorary Degree on Secretary Clinton was also impactful, as well as hosting the Prime Minister as she discussed Brexit issues with key groups of people from Northern Ireland. These events are complemented by many other initiatives across the Globe from our engineering and pharmacy initiatives in China, through partnerships in Dubai and Jordan, to collaborations in the USA. Queen's has a strong and growing international reputation only made possible by international reach and impact of your work.
We are also developing collaborations across Ireland – earlier this month, I invited the Irish Universities Association and Universities Ireland to Queen's for one of their regular meetings. At that meeting, all the universities confirmed their commitment to collaborating, on an all-island basis, across a broad range of research and education initiatives.
---
External Environment
Students, HE Funding and Brexit
Queen's, and indeed the whole university sector in the UK, is subject to challenges from the external environment for higher education, with significant pressures on funding. In Northern Ireland there are particular challenges with capped student numbers and less funding per head of undergraduate population than our peer universities in England. Despite this, I believe that Queen's is well positioned to respond to the opportunities around us. We are a successful Russell Group University - critical to that success is our teaching and learning, and research quality. Our quality drives substantial external impact both locally in Northern Ireland and globally. Our teaching and research reputation is strong and building that excellence by investing in our people will be key.
Our social impact complements our economic impact in Northern Ireland. Queen's has a significant influence on society in Northern Ireland. Addressing the education and skills agenda is critical to meet the needs of society and to drive the economy. Despite funding limitations, we are exploring every possible avenue to grow our student numbers and the type of courses to meet the needs of our population.

Widening participation (WP) is a priority for us. While we already have a strong commitment to WP, we know that we can do more. So, we are developing an exciting WP initiative to deliver even greater impact that will ensure that the excellence of Queen's is accessible to all with the ability to benefit. This is particularly important in times of funding challenges in order to ensure that no-one with the ability is denied access to high-quality university education that we are so proud of.

A particular challenge is Brexit and the uncertainty that it creates in terms of staff and student mobility and European research funding. One practical issue is the threat of losing Erasmus funding for our students, a scheme that is important especially in areas such as modern languages. So I was pleased that we could announce that if Erasmus funding is lost that we will deliver similar support for Modern Languages at Queen's. Because we are conscious of the benefit and importance of student mobility, we are also assessing other subject areas to determine what support might be possible in the event that the Erasmus scheme no longer applies to us.

Queen's is known for providing a rich experience not only for home students, but also for our international students, who speak highly of the welcome they receive in our University and indeed in Northern Ireland. With our cap on home and EU students, growing our international numbers is really important for our growth as a University. We want to attract the very best talent in the world to Queen's, and to bring greater diversity to our campus and our City region. Our proportion of international students is around 12% and as our main competitors have more than double that proportion, there is a great opportunity for us to grow our international student profile.
Read more
Read less
---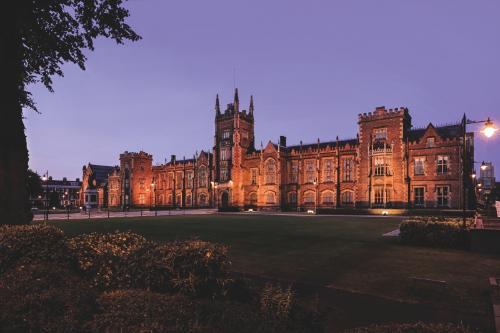 Corporate Plan
Future Strategy
While our existing strategy and Corporate Plan remains relevant, their context has been changed by developments such as the Belfast Region City Deal and, of course, the possible consequences of Brexit. So it is important to update our current plan to reflect these changing factors, new opportunities, and challenges. In the course of the next few months we will be reviewing and updating our Corporate Plan and in the new academic year, we will set about developing our new strategic plan, which I would like all staff to be able to contribute to.
Meantime, we will continue to focus on research excellence with impact, delivering high-quality teaching and learning, growing our international student numbers and reputation, and ensuring that our social impact and specifically WP is the best possible. All of this is only possible by investing in our people so you, our staff and students, remain my number one priority.
In summary, the past few months have been a busy time for the University and it has been my privilege to lead Queen's. We can be proud of the quality of our student experience and research expertise, and also the absolute professionalism in how we approach everything we do.
---