SECURING NORTHERN IRELAND'S MANUFACTURING FUTURE
Northern Ireland has a rich manufacturing heritage which is the backbone of our economy in jobs, sales and exports. Manufacturing is going through a radical transformation due to developments in digital technologies, data and automation.
While we do have exceptional manufacturing facilities and capability, there is an urgent need to support businesses to scale-up R&D within a smart factory setting. This is the only way we can ensure they can compete in the global marketplace. That's where AMIC comes in.
OUR ROADMAP FOR THE FUTURE
In collaboration with manufacturing industry partners and experts from the University of Cambridge's Institute for Manufacturing, we have developed a Strategic Technology Roadmap for Northern Ireland.
This Roadmap has identified key priorities for AMIC to improve Northern Ireland's distinctive strengths in advanced manufacturing and outlines how it can support the region's large, world-class companies as well as its SMEs.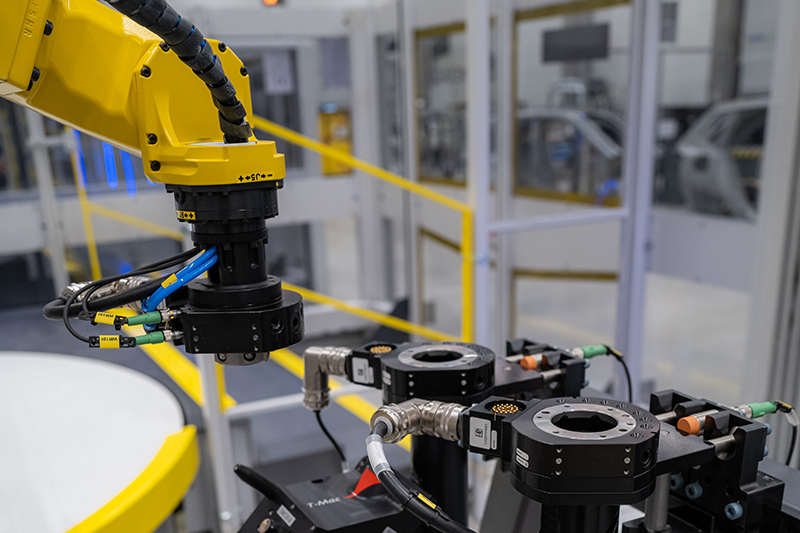 Our Factory of the Future
Our flagship facility, a £98m state-of-the-art Factory of Future at Global Point in Newtownabbey will be an industry-driven game changer.
A springboard for manufacturing innovation, it will elevate Northern Ireland globally.
We're working to launch our Factory of the Future in 2025 and we're collaborating with industry to ensure that when it opens, it supports industry in exactly the way it needs to
to create innovative and creative products
generate jobs
and create economic growth
THE ROADMAP TO THE FACTORY OF THE FUTURE
We've brought together over 70 leaders in advanced manufacturing to help shape a technology roadmap for the industry. We continue to work closely with our diverse stakeholders on plans for the Factory so Northern Ireland can be recognised worldwide for manufacturing excellence for generations to come.
A powerhouse of manufacturing innovation
The Factory of the Future will build on 50 years of sustained innovation and industry support through:
the Northern Ireland Technology Centre
the Polymers Processing Research Centre (PPRC) and the more recent university-industry partnership
NI Advanced Composites and Engineering (NIACE)
Ulster University
Antrim and Newtownabbey Borough Council
Meet your new workshop
Providing industry with access to the very latest manufacturing technology and industry 4.0 smart automation, it will be supported by experienced engineers who will solve real world industrial challenges and enable our companies to access global markets.
It will be a manufacturing centre of excellence that behaves like the ultimate workshop – a multifunctional, multidisciplinary location for experimentation and advancement.
Design and product development is vital for companies and here they will have the opportunity to trial the latest manufacturing technologies before they invest in large scale production in their own factories.
A new meeting place for manufacturing
AMIC will open up access to existing innovation networks in the UK and Ireland.
We hope to engage closely with the High Value Manufacturing Catapults and other catapult centres, creating a collaborative environment for this significant industry.
By increasing capability in advanced manufacturing Northern Ireland can truly compete in the global marketplace, attracting new investment and opportunities for many.
Working with and for industry
AMIC will provide an opportunity to expand manufacturing research and drive innovation from within our universities; change that responds to industry challenges today.
Our researchers will be able to work with their industry counterparts, learn about the challenges they face and co-create innovative solutions to propel our manufacturing capability into the future.
The future of manufacturing needs a future-proof workforce. By working with further education colleges and universities, we will also be able to develop future-focussed skills in an inclusive way. The work that we will do at AMIC will help to create higher skilled and better paid jobs in the industry.
Our work so far
For many years our researchers have been collaborating with industry to use cutting-edge research to make a real difference in society.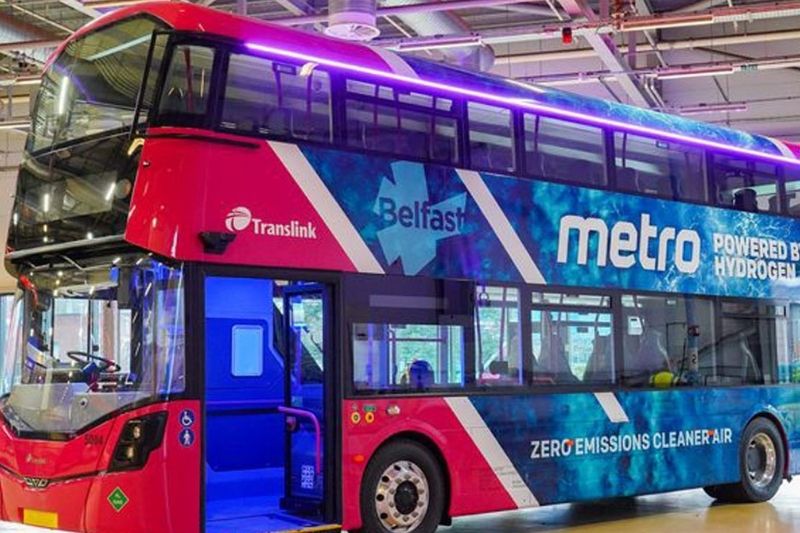 ZERO EMISSION PUBLIC BUSES
Researchers from Queen's, in collaboration with Wrightbus have developed best-in-class low and zero emissions technologies, playing a key role in decarbonising UK and international public transport.
DELIVERING NEXT GEN NANO-PHOTONICS
Queen's University researchers are working to deliver the next generation of nano-photonic devices in partnership with Seagate Technologies in an initiative that is driving significant inward investment to Northern Ireland.
The partnership has led to the creation of the Smart Nano NI Consortium which has been awarded over £60m to develop new technology for medical devices, communication, and data storage.
SCENIC
Automation engineers from the Northern Ireland Technology Centre at Queen's have been working with Moyola Precision Engineering on a project to ensure the safety of components on aeroplane wings, which has resulted in significant time savings for the company.
The Queen's group identified a new process by which Moyola could apply sealant to prevent moisture entering the components, ensuring that they do not become corroded. So far, use of the sealant has increased by 45%, while time savings of 78% have been recorded. In total a 64% financial saving has been reported since the new equipment was introduced.
The partnership is taking place under SCENIC, a £9m collaborative research and development project, between the Northern Ireland Technology Centre and a consortium of aerospace companies in the region, part-funded by Invest Northern Ireland. Project SCENIC will give Northern Ireland a strategic advantage and ensure that the region is at the forefront of expertise for titanium and hard metal machining within the global aerospace sector.