Recycling and Waste
Queen's is committed to promoting sustainable waste management through the reduction of waste generation, and by maximising recycling of materials which enter the waste stream. We need the full support of our staff, students and visitors to make this recycling scheme successful.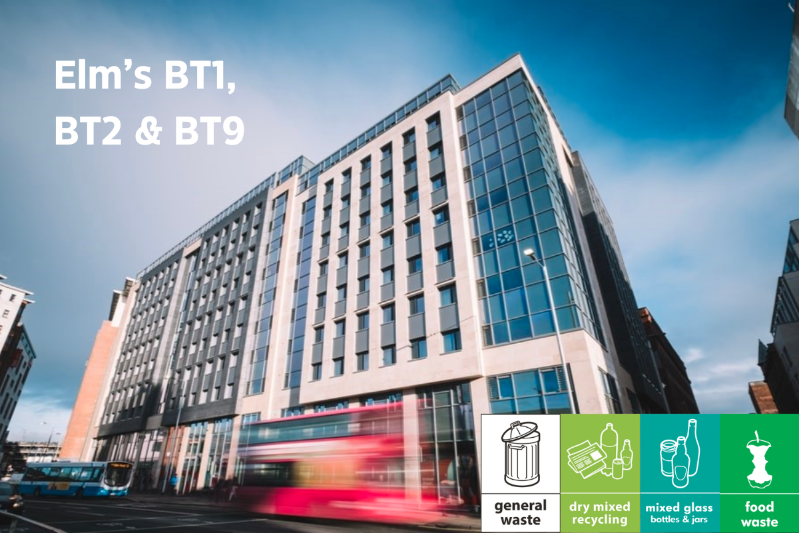 Elm's Accommodation Recycling
Elm's BT1, BT2 and BT9
In Elm's BT1, BT2 and BT9, all bins are included in accommodation kitchens. It is the responsibility of residents to make sure their bins are used appropriately, with waste segregated, and then emptied as required.
If you have any issues with your bins, please speak to the relevant individuals in your accommodation, either your Residential Assistant in your area, or someone in reception will be able to help point you in the right direction.
Read more
Read less
---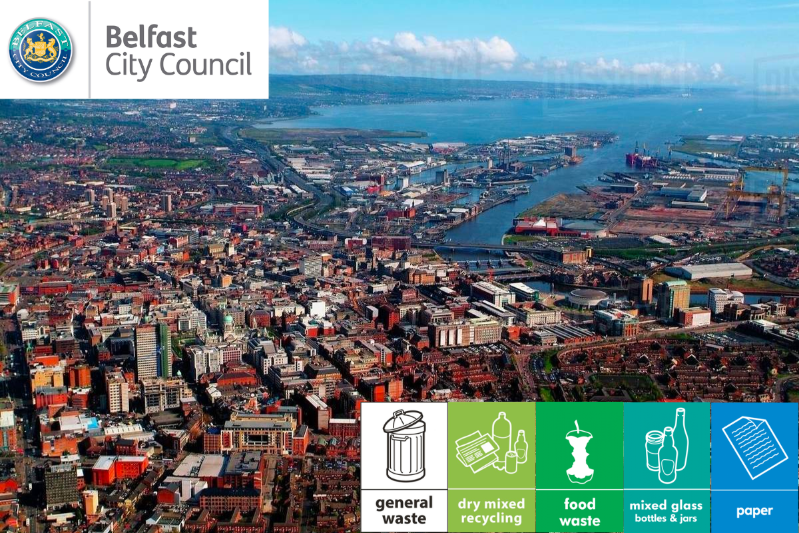 Private Accommodation Recycling
Wider Belfast Area
Areas in Belfast such as the Holylands, Stranmillis and the Lisburn Road have their recycling collected by Belfast City Council. If you move into a house that has no recycling bins, you can order your bins from the Belfast City Council recycling website.
Bins that can be ordered from Belfast City Council include:
Glass recycling box
Dry mixed recyclables box
General waste bin (£15 charge applies)
Brown food caddy (countertop bin)
And other bins
Belfast City Council recommend you download their Bin-ovation App, which includes information on:
Bin and box collections
Nearest recycling centres
Holiday arrangements, and
Items that can go into each of your bins.
Read more
Read less
---