Student Accommodation
Grant House
Grant House is comprised of 50 standard rooms and each bedroom has a washbasin, bed, desk, wardrobe and storage space.
Large kitchens and common rooms are shared by 16 students, with bathrooms shared by 4 to 5 students.
Grant House is available to returning students.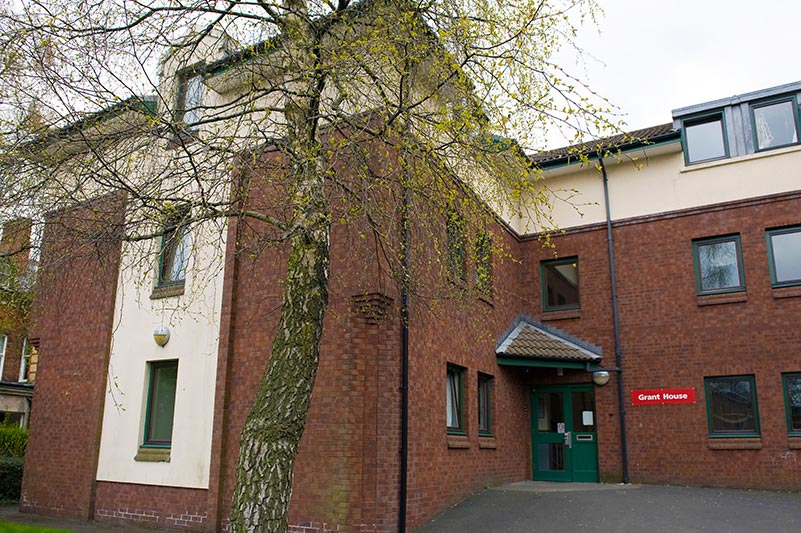 Location is everything

Situated near Elms BT9, Grant House is a great location for those who want the convenience of being close to the centre of student life but with some independence.
Just 10 minutes from Queen's main campus, you are close enough to walk to class or you can get one of the Metro buses that pass by your accommodation every 15 minutes.
Image Gallery (778916)
Image Gallery (778917)
Image Gallery (778918)
Image Gallery (778919)
Key Facts
☑ Available to all Undergraduate students, Study Abroad students and Erasmus students
☑ 40, 48 and 51 week contract period (one-semester contract available to Erasmus and Study Abroad students)
☑ 4-5 people share bathrooms
☑ Free off-peak membership of Queen's Sport
☑ High-Speed WI-FI
☑ Contents insurance
☑ All inclusive package (heating and electricity)
☑ Pay As You Go Laundry facilities
☑ 24/7 security
☑ Secure controlled entry
☑ Large kitchens and common rooms are shared by 16 students
☑ CCTV
☑ TV licence for communal areas
☑ On-call safety team
☑ Bicycle parking available
☑ 10 minute walk to Queen's Main Campus
Available room types
Standard room
2022-23 Price: £110.00 per week.