Queen's libraries include the McClay Library, the Medical Library and the Biomedical Library. Study spaces in each are designed to suit the way you want to work.
Facilities include
PC Workstations
Individual study booths and tables
Group study rooms
Silent and whisper zones (McClay and Medical Library), whisper zones (Biomedical Library)
Relaxed study space where conversation is allowed/ encouraged (Medical Library - Fry Room)
RESPECT YOUR LIBRARY
Everyone should have a positive experience using the library. Please show respect for other users.
R Reserving seats: you can leave your desk for up to thirty minutes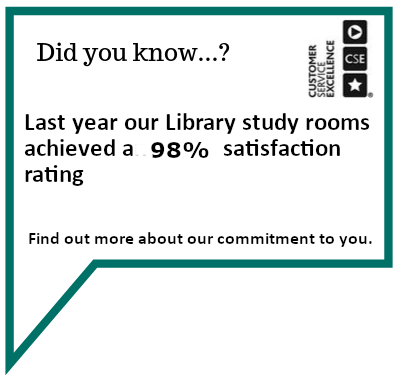 E Eat only in designated areas
S Silence in silent study areas
P Please only whisper in the whisper zones
E Everyone deserves the right to a positive working environment
C Comments and feedback welcome
T Tidy up before you leave