Strategic Marketing and Communications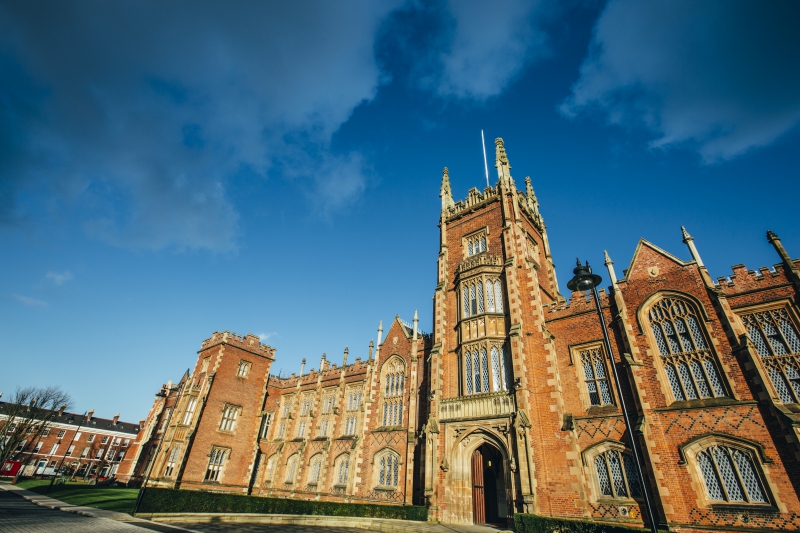 Strategic Marketing and communications
Positioning Queen's as a
global leader
The role of the Strategic Marketing and Communications unit is to position Queen's as a global leader in education and research, delivering a world class experience for our students and continuing to drive the future economic growth of Northern Ireland with impact on global society.

Acting Head of Strategic Marketing and Communications

Peter McConkey
p.mcconkey@qub.ac.uk | (028) 9097 1150
What we do
We communicate locally and internationally with prospective undergraduate and postgraduate students and those who influence them, the global academic community, funding institutions, the media and policy makers. Our work attracts and welcomes students, staff and researchers, raises the University's profile and reputation and generates support and funding for Queen's.
The unit is responsible for internal, external and corporate communications; media affairs; brand, marketing and advertising; website, social media and digital activities; market research and insight; publications (including the university prospectuses), design and video.
The team is made up of three divisions:
Communications
Strategic Marketing and Campaigns
Digital and Content
We deliver a full service in-house marketing and communications service, develop and protect the Queen's brand, manage all communications channels, plan and produce marketing campaigns, manage paid media campaigns, manage media relations and corporate communications.
Key Functions
Media Relations, Internal Communications and Corporate Communications
Share your story
If you are about to publish an interesting research paper, have reached a significant milestone in your research, or just have an interesting story to tell, please get in touch with the communications team.
Key Contacts
Strategic marketing and campaigns
Key Functions
Strategic Planning, Market Insight, Advertising and Marketing Campaigns.
Key Contacts
Key Functions
Content Planning, Design, Brand, Video and Prospectus.
Key Contacts
Key Functions
Website, CRM and Email Campaigns.
Key Contacts