Menu Planning (allergies/culture)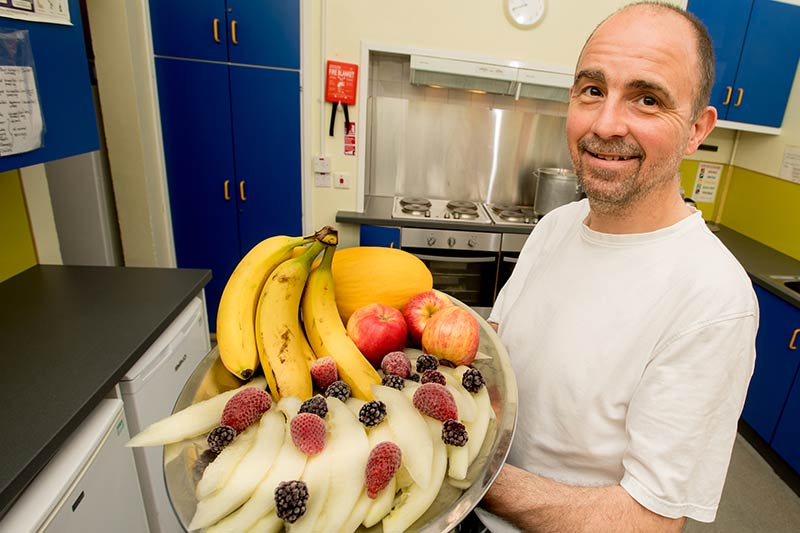 Our Nutrition
Menu Planning (allergies/culture)
At the Queen's Childcare Services we know that good nutrition is important for growing children. The children in our care are provided with a healthy and diverse menu which has been thoroughly researched taking into account the daily requirements needed.
We know that healthy eating habits start from an early age and in order to develop and support these habits we have listed below some of the measures taken to ensure your child is eating at their best:
All of our staff keep up to date with training for food hygiene and safety.
We incorporate fresh fruit and vegetables into our daily eating routines.
We create a carefully considered menu that combines a variety of foods to ensure a balanced diet.
We cater to those with a vegetarian diet.
We cater to those with special dietary requirements.
From an early age we encourage the children to learn the value of healthy eating through activities such as songs, stories, art and other age appropriate activities.
Our facilities have a 'No Nuts Allowed on Premises' policy.
We rotate the menu every six weeks.
Below is an example of the menu for one week in our Childcare Services:
| | | | | | |
| --- | --- | --- | --- | --- | --- |
| Day | Monday | Tuesday | Wednesday | Thursday | Friday |
| Morning Snack | Breakfast Cereal | Toast | Croissant | Toast | Brioche |
| Lunch | Chicken Fricassee & Boiled Rice | Red Lentil & Carrot Soup | Beef & Root Vegetables with Creamed Potatoes | Indian Spiced Mince Shepherd's Pie | Chicken Stir-Fry with Ginger & Spring Onion & Egg Noodles |
| Veg Lunch | Vegetable Fricassee & Boiled Rice | Red Lentil & Carrot Soup | Quorn Mince & Root Vegetables with Creamed Potatoes | Indian Spiced Quorn Shepherd's Pie | Vegetable Stir-Fry with Ginger & Spring Onion with Egg Noodles |
| Pudding | Apple & Berry Crumble with Custard | Greek Yoghurt with Raspberry & Peaches | Fruit Jelly & Ice Cream | Mixed Berry Cranachan | Fresh Melon & Pineapple |
| Afternoon Snack | Carrot, Cucumber & Pepper Sticks with Dips | Pancakes | Potato Wedges | Breadsticks, cheese & Sliced Apple | Homemade Scones |