Peer Mentor Training Programme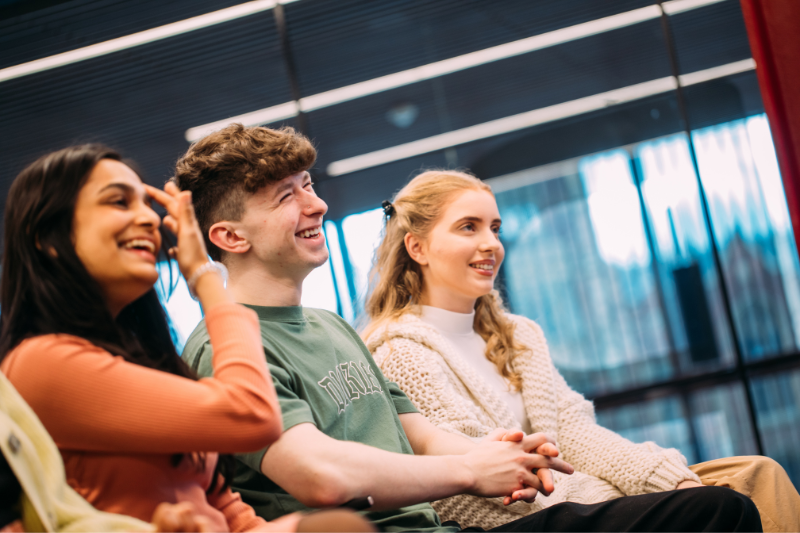 Learning Development Service
Peer Mentor Training Programme
The Peer Mentor training programme is delivered by a cross-Directorate training team, comprising colleagues from the Student Experience Team, Student Wellbeing, Widening Participation Unit, and the Learning Development Service.
The Peer Mentor Scheme supports student transition to the University by allowing new students access to the support of experienced undergraduates who have already completed the transition to Higher Education. The Peer Mentor Scheme aims to make the transition to University smoother and less daunting by formalising peer-to-peer support. Each Peer Mentor Scheme is subject-based and is supported at School level by a designated staff member, the Scheme Coordinator. The Learning Development Service supports the Peer Mentor Scheme by leading the coordination and delivery of the training programme.
How is the Peer Mentor training programme organised?
The Education and Student Services (ESS) training team provide training to the student Peer Mentors ahead of each academic year to support the Peer Mentor Scheme. All Peer Mentor Scheme Coordinators are contacted by the LDS Peer Mentor Training Coordinator ahead of time to organise the training sessions. Students do not have to prepare for this training and all relevant resources will be made available at each training session.
By the end of the Peer Mentor training session, students will be able to:
Define the role of a Peer Mentor.
Identify best practice associated with the role.
Demonstrate mental health awareness with mentees.
Demonstrate awareness of the support available for mentees.
Identify the best self-care strategies.
Please note that students cannot be active in the role as a Peer Mentor until they have completed the training.
Are Peer Mentors eligible for the Future Ready Award?
Students who complete the Peer Mentor Scheme in full will be accredited with the Future Ready Award. For more information, please click here.