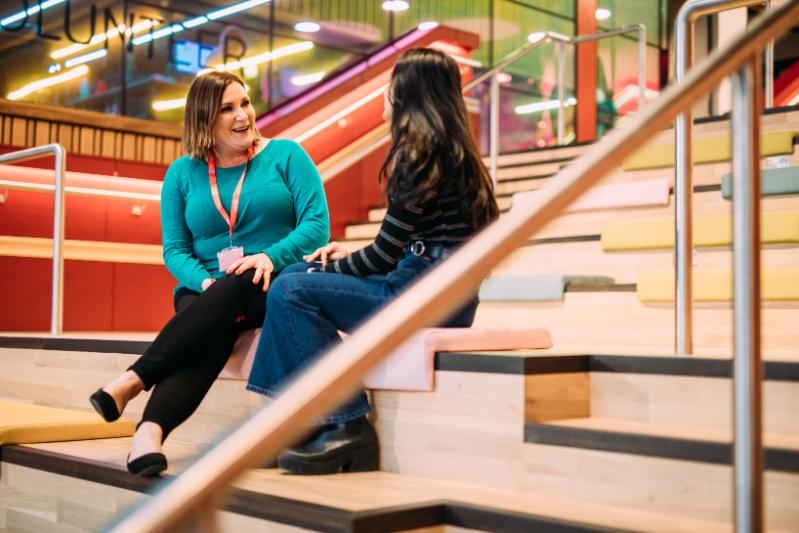 Learning Development Service
Personal Tutor Scheme
The Learning Development Service provides central support for the University's Personal Tutor Scheme. Working together with colleagues in Faculties, Professional Services and the Students' Union, we provide resources and guidance to School staff who act as Personal Tutors.
Overview
Each School is required to put in place a structured scheme for the coordination of Personal Tutoring. The scheme will normally be coordinated by a Lead Personal Tutor, with administrative support offered via the School Office. A team of nominated academic staff, or Personal Tutors, will deliver the scheme each year.
The responsibilities of a Personal Tutor are:
to promote reflection upon and support for students' general academic development while they are on their course;

to promote other activities and experiences related to the personal, academic and professional development of their students;

to

appropriately support students through effective signposting to relevant student support services.
Support and resources for Personal Tutors
A new and updated

Personal Tutor Guide 2023-24 is available here.

Canvas content to enable the delivery of School schemes online can

be accessed

via Canvas Commons

.

An annual training programme comprising a schedule of on-campus events for Personal Tutors. This is delivered by colleagues in Professional Services and the Students' Union.
For further information on the Personal Tutor Scheme and the annual training programme, please contact PT-Scheme@qub.ac.uk.