Want to try out some different recipes? A complete beginner but not sure where to start?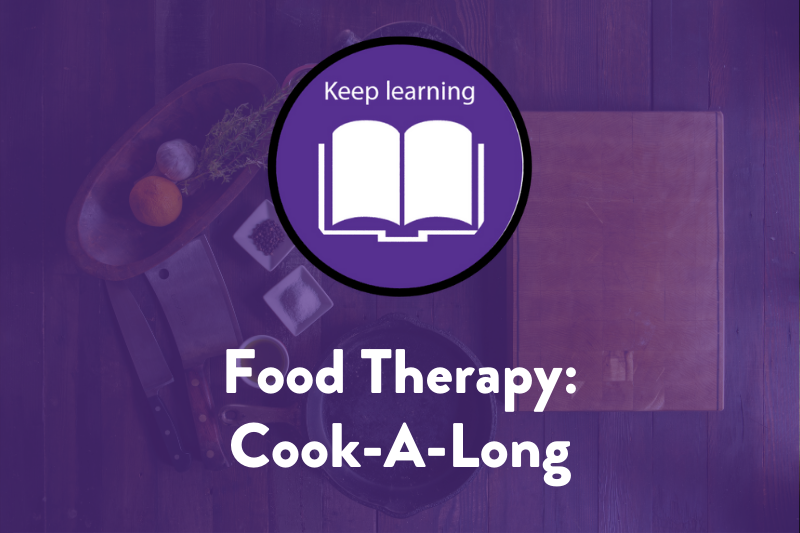 ---
Join the Student Wellbeing Team virtually on Thursday 4 February at 5:00pm to cook your evening meal with us!
Sometimes recipes can get overcomplicated or have expensive ingredients, which is not useful for the average student meal.
We will make one of our favourite takeaways at home! With the help of Tony & Jen, you'll learn how to make a healthy version of the popular Thai street food dish Pad Thai. We will take you through each stage step by step so you can follow along, by the end you'll basically be a masterchef!
We encourage group participation with this event, so grab your housemates and join our live stream!
Tony & Jen's Style Pad Thai
Serves 2
Ingredients

**Cooked** meat or meat sub (chicken, prawns, tofu etc)
4 Cloves of garlic
2 Limes
6 Tbsp peanut/almond butter
1/2 Teaspoon chilli
2 Tablespoon soy or tamari sauce
Salt
Coconut oil (or oil of choice)
1 bunch scallions
1 red pepper
1/2 head broccoli
2 Medium carrots
2 Medium courgette (can sub out for another 2 carrots)
Rice noodles for 2 people
Optional Garnish: Toasted peanuts, fresh lime, coriander
Equipment
Chopping board
2 Frying pans with a lid
Sieve or colander
Grater
Peeler
Knife
Spoon measures
2 Medium sized bowls
Mixing spoon
Tongs
We'd love to see your photographs of your creations! You can use our hashtag #LoveQUB, or tag us in our social media channels.
About the Facilitators - Tony & Jen
Tony & Jen were the brains behind Tony & Jen's Healthy Restaurant in Belfast. Jen worked as the head chef in the restaurant for 5 years creating recipes and serving up countless buddha bowls and sexy oats. Tony works in athlete nutrition both professional & amateur, mainly within the boxing community. He also works with online clients on weight management. Together they bring the understanding of nutrition and the science of food. The aim is to make food that is nutritious and tasty (they try to make it look pretty too)!
---
To see our full WOW programme, check out our overview of WOW Semester 2.
Do you have any feedback on WOW Events? Or have some ideas on what you would like to see us do? Let us know!
Department

Student Wellbeing Service