Junior Academy AHSS Taster Day
Ever wondered what it's like to study a subject from Arts, Humanities and Social Sciences? Our Junior Academy students got the chance to find out!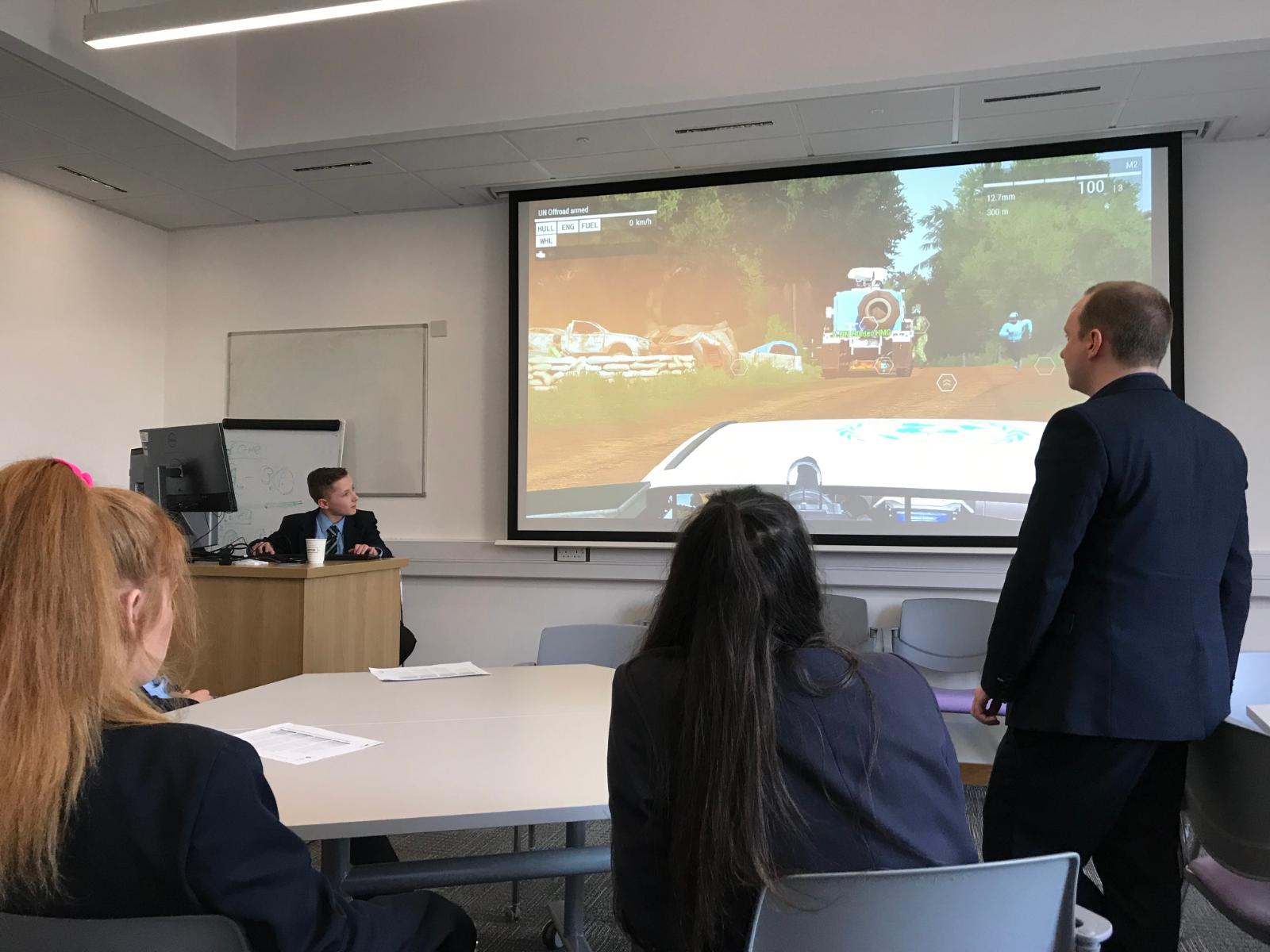 Last month we welcomed almost 100 Junior Academy pupils from 20 different schools across Northern Ireland for the Arts, Humanities and Social Sciences (AHSS) Taster Day. After escaping the freezing cold weather, the students headed inside where Patricia welcomed them and gave them a run-down of the activities of the day.
The first half of the day saw the students try their hand at criminology, where they examined the representation of criminals in Hollywood movies such as 'Ocean's Eleven' with one of our resident Crimonology lecturers. They then got to be actors themselves in a drama session where they had to tackle all sorts of challenges with no communication with one another.
After a quick stop for lunch, students then got to experience three different subjects; Law, Languages and Poetry. They learned about the theory of war, and had the lucky chance to try their hand at a war simulation game, learning about the law of distinction and breeches in humanitarian law.
PHD student and poet Bebe Ashley then helped the students turn on their creative mind as she helped them write poetry, taking inspiration from various movie posters. The final stop of the day was a languages quiz, where they got the chance to hear first-hand from a recent graduate of French & Irish what studying language entails.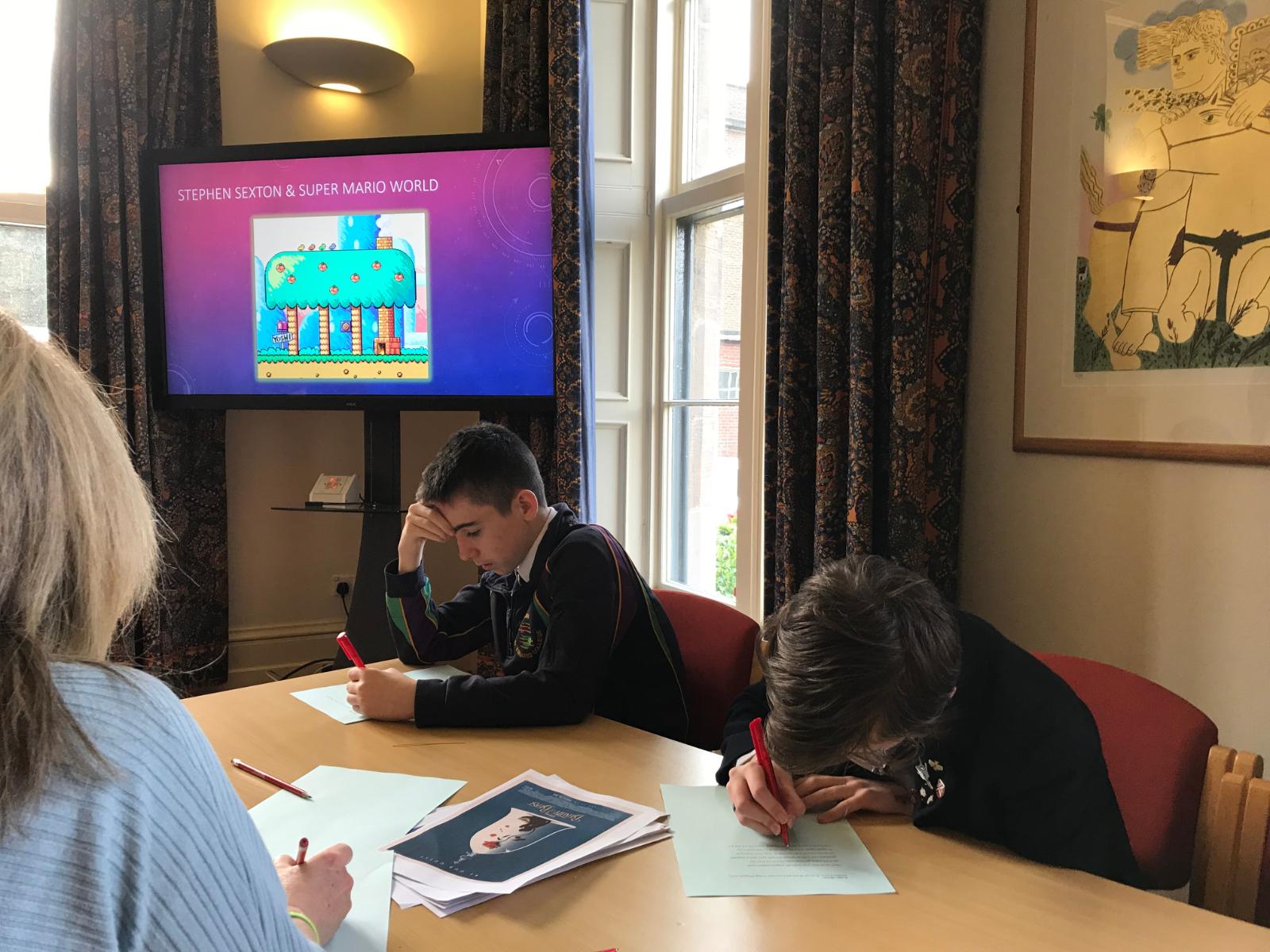 We hope our students enjoyed getting to grips with what AHSS has to offer at Queen's, and we're looking forward to seeing you all again soon!