Pathway Opportunity Programme Welcome Event 2020
We finally got to welcome our new Pathway Opportunity Programme - almost all 245 of them!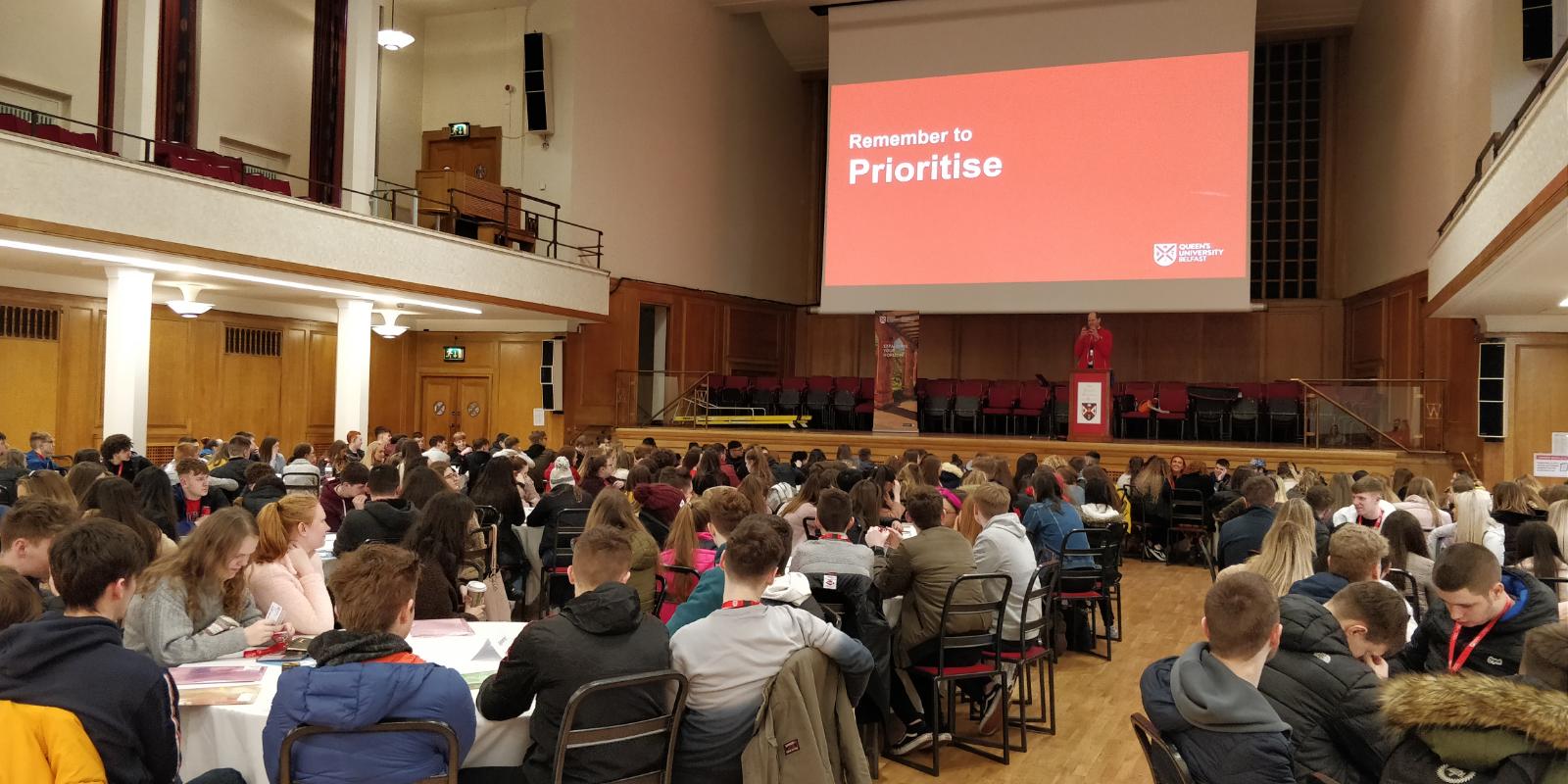 Pathway Opportunity Programme 2020 started off with a bang last week as we welcomed our new cohort of students to Queen's University for the first time. Whitla Hall was buzzing as our students began to arrive from all over Northern Ireland. With our student assistants ready for our new students, we also had our other Outreach Officers from WPU HQ to meet and greet the students.
As we waited for the event to kick off, the students snacked and had some tea and coffee as they got to meet who else was on their pathway. Our Outreach Officer and Programme Director Ted started things off with an introduction and an overview of the programme. To ease the nerves, we then got the students to work in teams of their pathway to build a paper tower. The goal? As high as possible! While it sounds easy, it is a lot harder to execute! While there were some very admirable efforts, it was a table from the Natural & Built Environment (NBE) Pathway who were our winners.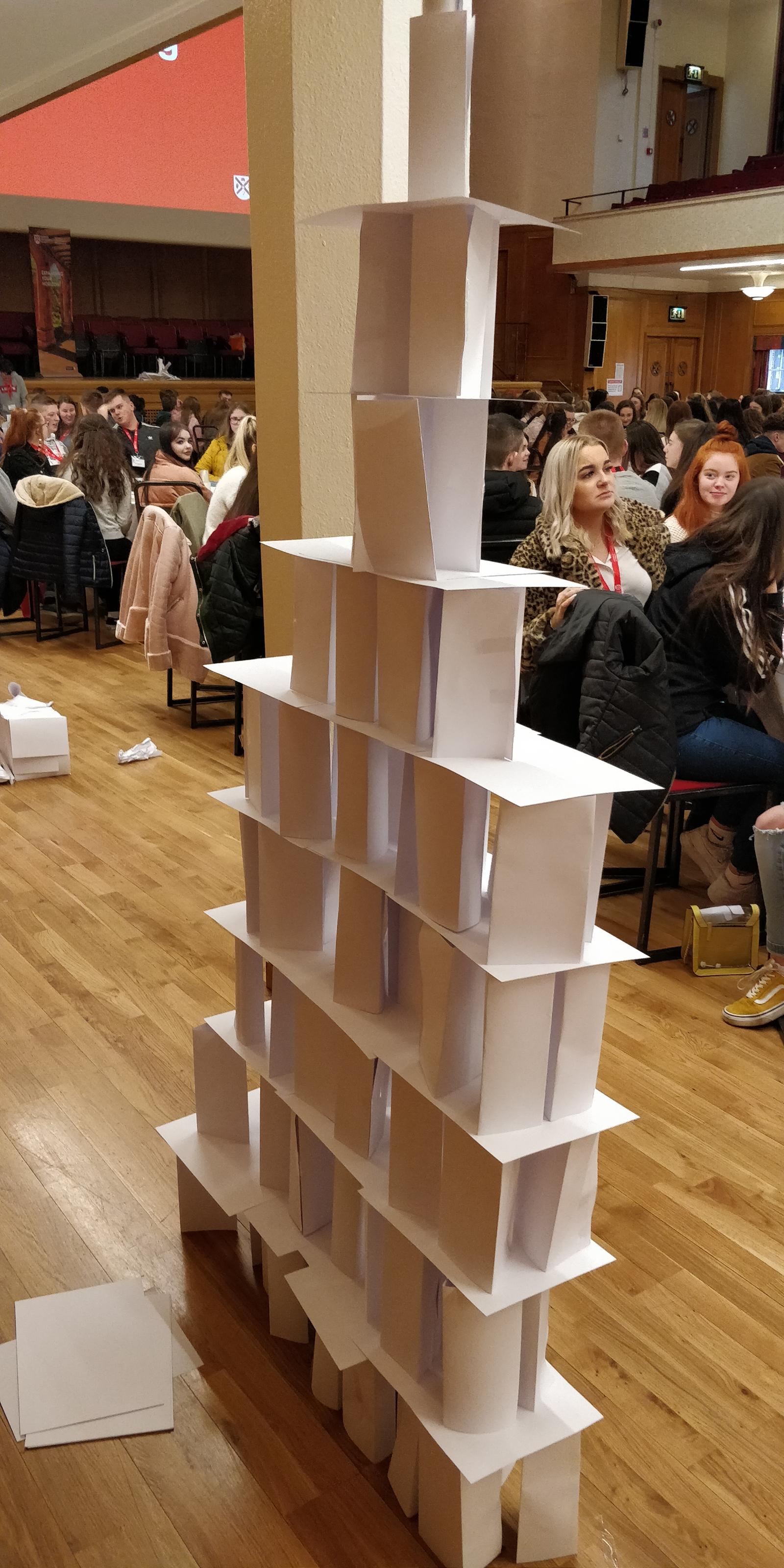 The group was then split up as each pathway got a chance to meet an academic from their pathway who told them a little bit more about what Queen's had to offer them, and what they could expect from the chosen subject. Following that, they met Ted again who took them our online learning environment where the students got to grips with the online work they have to do as part of the programme.
The final part of the day was a campus tour, and a delicious lunch served in Whitla Hall. After some food and an inspirational talk from Ted, we parted ways until we see our students again in April.