International Postgraduate students - Your Offer Guide
Applied to Queen's?
We look forward to welcoming you in September 2024. Please follow these important next steps to secure your place at Queen's.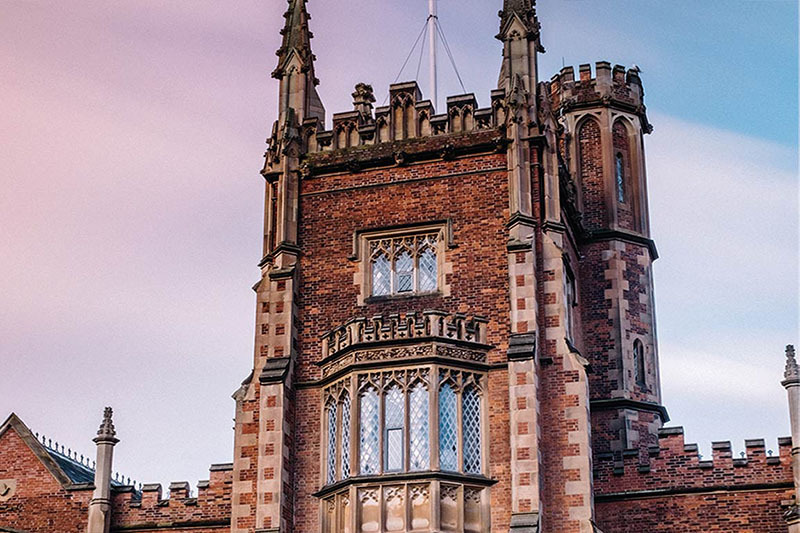 Step 1
Accepting your offer
Congratulations on receiving your offer! Please let us know if you intend to take up your place, even if you haven't met the conditions of your offer yet.

To accept or decline an offer of a place, you should reply online following the links through the Postgraduate Applicant Portal. This should be completed as soon as possible, ideally within 14 days from receipt of your offer letter.
If you cannot accept your offer through the application portal, email International Admissions (intl.admissions@qub.ac.uk) with your Name and Application number.

If you have a conditional offer:

If your offer of a place is conditional upon the completion of a degree or other qualification (such as an English language examination), please remember to upload a scanned copy of your official examination results by logging on to the online application portal.

Guidance notes for International Applicants
Read more
Read less
---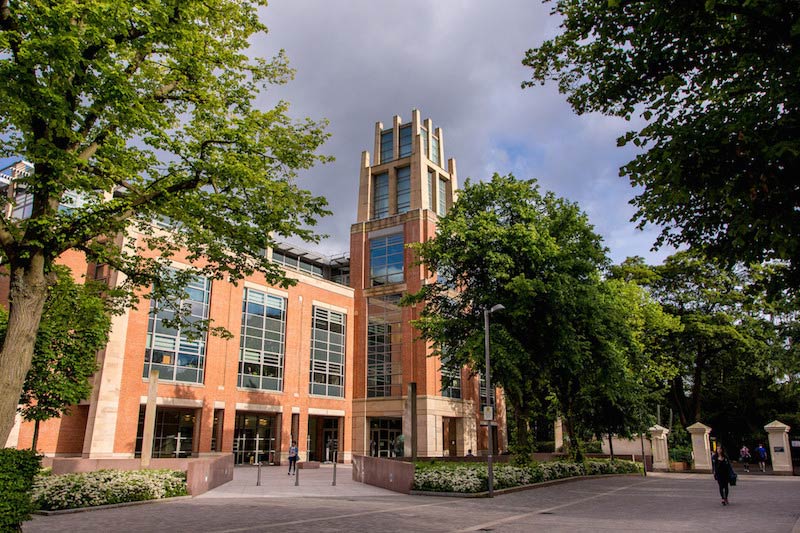 Step 2
Upgrade your status from conditional to unconditional offer holder
If you are a conditional offer holder, your place is still here for you. Please upload scanned copies of your final transcript and degree award certificate, along with your English language qualification (if appropriate) to the My Applications section of the application portal. Where applicable, confirmation of your qualifications must be officially translated into English. This will enable us to process the required documentation in preparation for your enrolment and send you information details for your visa application.

Please submit your results even if you have not exactly met the academic condition(s) of your offer, as it may be possible to exercise some flexibility if places are available.
If you cannot upload documentation through the application portal, email these to International Admissions (intl.admissions@qub.ac.uk) with your Name and Application number.
---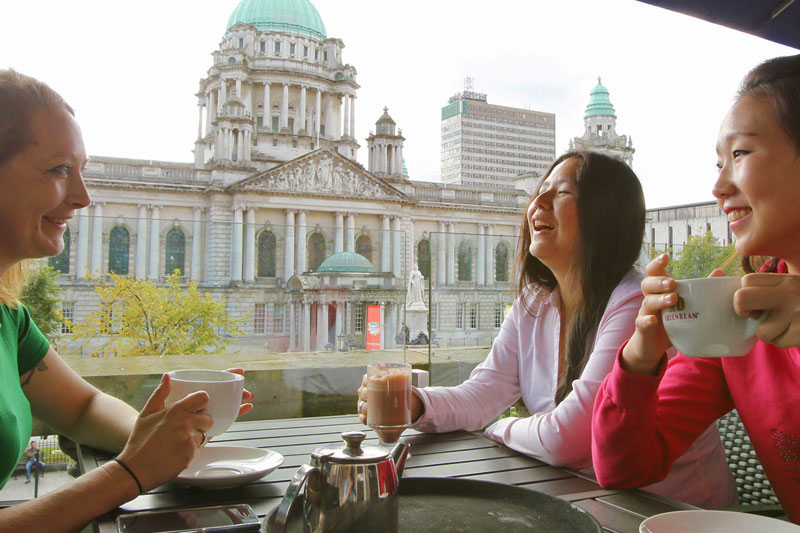 Step 3
Pay your deposit
Please note that applicants holding unconditional offers for postgraduate taught courses commencing in September 2024 will be required to pay a tuition fee deposit of between £2,500 - £6,000. Details of the exact amount required will be communicated to each applicant following the issue of an offer. For those applicants who require a CAS, this deposit must be paid before a CAS can be issued.
If your offer of admission includes a formal condition to pay a deposit in order to secure your place on the course, this payment should be made as soon as possible, in order for your offer to be uprated. Find out how to pay your deposit
Applicants who are required to pay a deposit as a formal condition of their offer, or in advance of receiving a CAS, should pay online by Flywire as indicated:
https://www.qub.ac.uk/Study/Feesandfinance/pay-tuition-fees/self-funded/

After you pay a deposit towards your fees, you will be issued with a receipt which you should present with your documents when you apply for your student entry visa to the UK.

Details of the amount of deposit you pay will also be included in your CAS Statement – see leaflet 'Studying at Queen's: Study Visa Options'.
Read more
Read less
---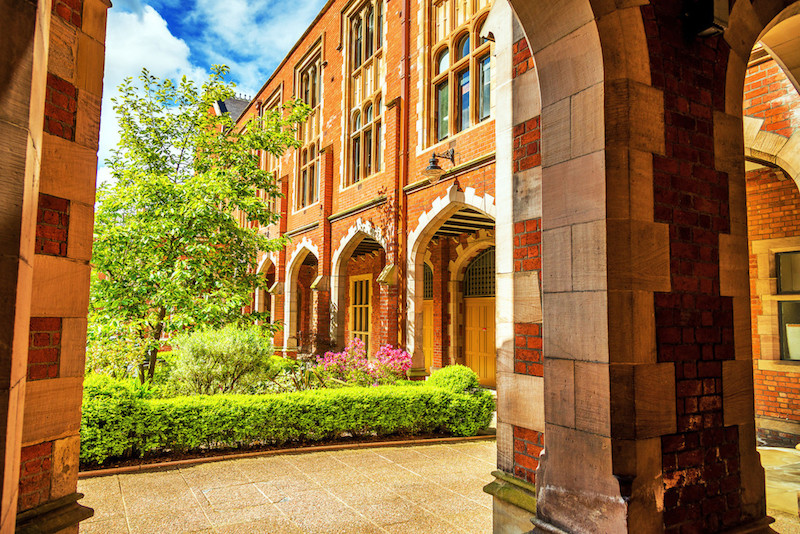 Step 4
Obtain your Confirmation of Acceptance for Studies (CAS) to get a VISA
CAS details will be required for visa applications and will only be issued by the University to those who have accepted unconditional offers and paid the relevant deposits (Postgraduate Taught Programmes). CAS details will not be issued earlier than six months before the start of your degree programme.

Find out more about Visas and Immigration
Immigration/Visa/CAS procedures

UKVI CAS Assessment Form
Read more
Read less
---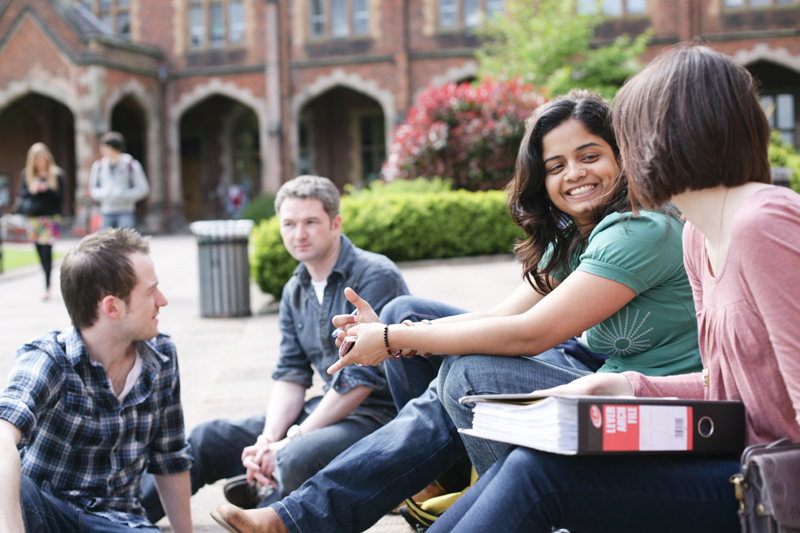 Step 5
Get a tuition fee discount
New international students with unconditional offers to commence full-time courses in the academic year 2024/25 may receive a discount when paying their tuition fees in full by the appropriate deadline.
Find out more about tuition fee discounts.
---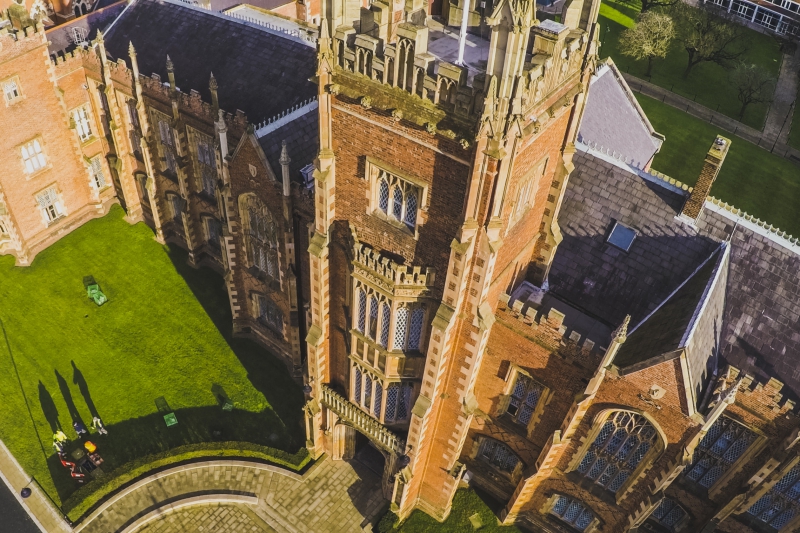 Step 6
English Language
Students must be able to demonstrate their competence in English in order to benefit fully from their course of study or research. Non-UK/Irish nationals must also satisfy the UK Visas and Immigration (UKVI) immigration requirements for English language before the University can issue a Confirmation of Acceptance for Studies (CAS) for visa purposes.

Please view the Coursefinder for details of the English Language requirements for entry to individual degree programmes.
English Language Courses

Read more
Read less
---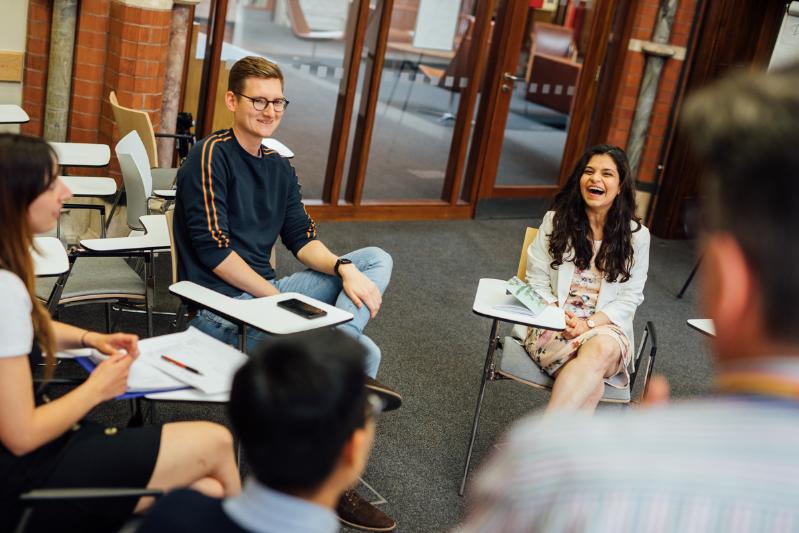 Get ahead
Future Ready Launchpad
The Future Ready Launchpad will give you a head start, so join us on a 4-week programme which will equip you with the skills you need to transition to your Masters. During the programme you will have the opportunity to connect with other students before you join us in Belfast. There is also an opportunity to be considered for a scholarship with the Chartered Management Institute.
---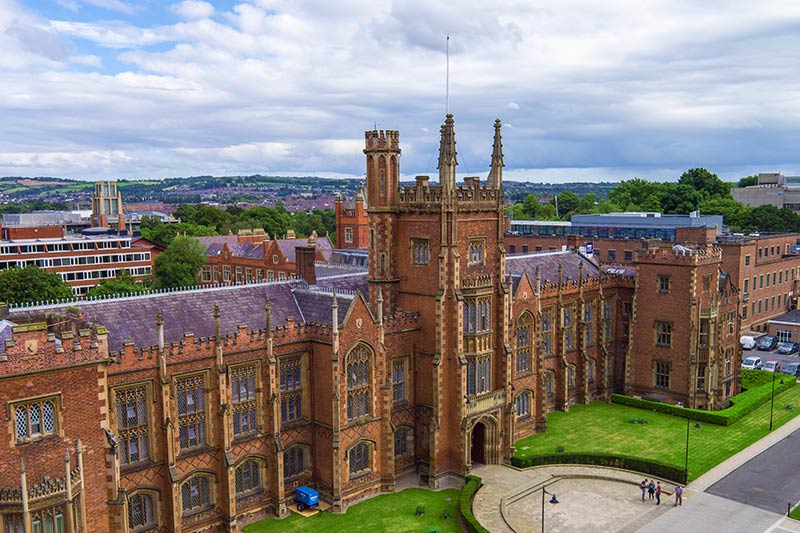 Information
Pre-Sessional English
Information on deadlines, fees and accommodation if you're doing a pre-sessional English course this summer.
Download INTO Pre-sessional Flyer
Find out more about the Pre-sessional English programme offered in a duration of 6 or 10 weeks here.
Start dates
Mon 17 June 2024–Fri 23 August 2024 (10 weeks)
Mon 15 July 2024–Fri 23 August 2024 (6 weeks)
Course length
6 or 10 weeks
Class hours
20 hours per week
Age requirement
17 years and above
Academic entry requirements
You must hold an offer of a place on a degree programme at Queen's University Belfast
Find out more about Pre-Sessional English on the INTO website.
Read more
Read less
---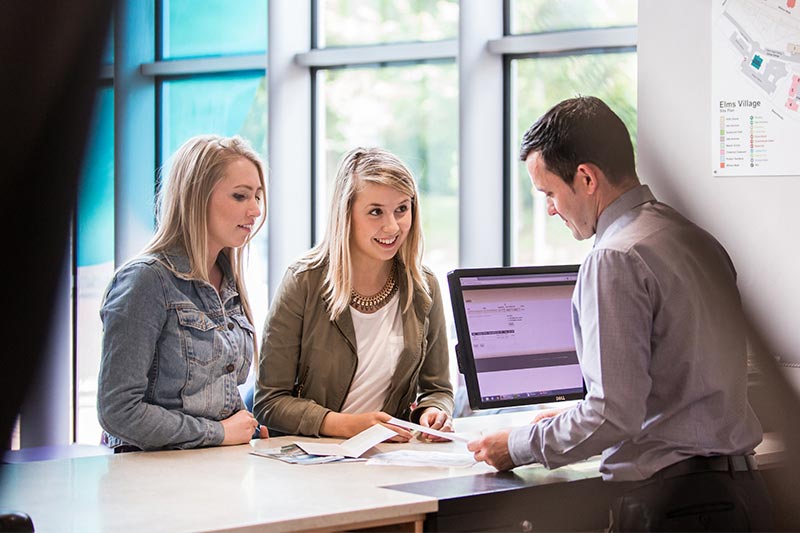 Step 7
Accommodation and other Queen's Contacts
QUEEN'S ACCOMMODATION:
Queen's guarantees an offer of accommodation for the first year of study to postgraduate students who have applied by 30th June 2024. For further information on guarantees, view our Allocation Policy. A limited number of apartments in Willow Walk are suitable for postgraduate students who are couples or require family accommodation.
This year we are working in partnership with external providers (LIV Belfast, Student Roost and Novel Student) to provide additional accommodation for students, and we have over 3,500 rooms available. Weekly rent ranges from £85 - £195, with room options for every price range.
Email: accommodation@qub.ac.uk
Web: www.qub.ac.uk/accommodation
Read more
Read less
---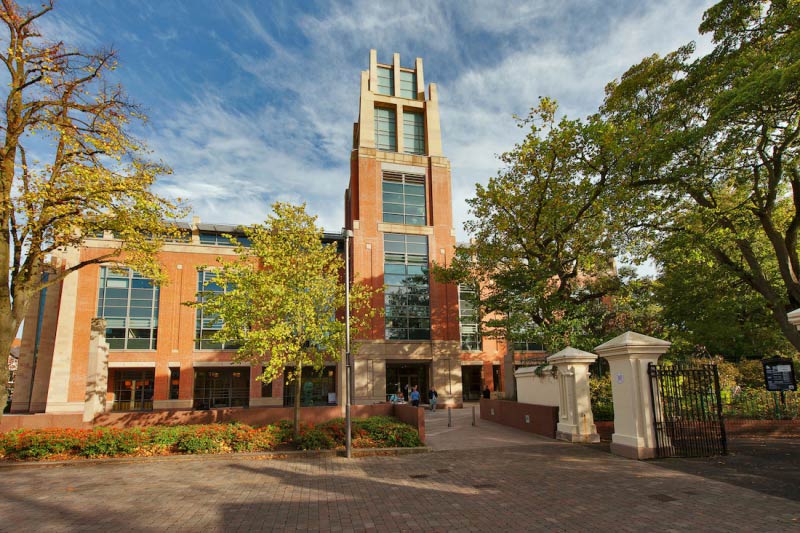 Useful documents
For Postgraduate International applicants who have received an offer of admission:
---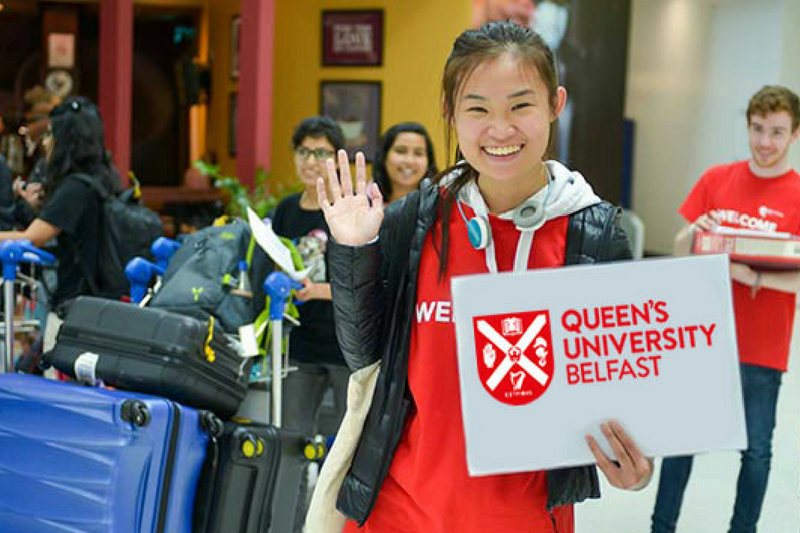 Preparations for Arrival
My Queen's - Arriving at Queen's
Get your university life off to a great start by viewing useful information about travelling to the UK, arriving in Belfast and taking advantage of the events and services offered throughout the Pre-semester engagement programme.
It is anticipated that a Postgraduate Welcome Programme will be offered by the Graduate School in September 2024 with a dedicated week of social events. Details will be available in due course on the Graduate School website.

Childcare at Queen's – The University offers a range of childcare support. This includes full-time day care in three different crèches for children aged two months to four years, after school care for children aged 4 to 11 years and a Summer Activities Scheme for children aged 6 to 14 years. For information about the fees and how to apply, please see:
https://www.qub.ac.uk/directorates/StudentAndCampusLife/ChildcareatQueens/
---