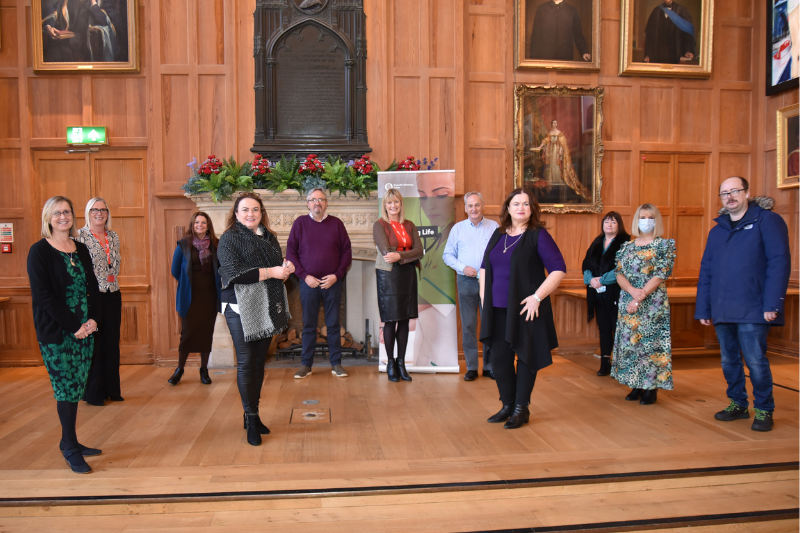 Patient and Carer Education Partnership (PCEP) Event
PCEP Launch Event
On Wednesday 24th November 2021 the PCEP Forum held an event in the Great Hall, QUB with members of Staff and Students from the School of Nursing & Midwifery to launch the new name for the forum and to discuss plans moving forward.
PCEP held its first event in the Great Hall, QUB on Wednesday 24th November 2021 to reflect on the early formation and collaborative work of the group to date and plan the way forward in terms of consolidating that work along with further strategic development. Despite covid restrictions, the event was attended by 40 forum members, staff and students from Nursing and Midwifery and provided a really positive opportunity to meet together as one team and thank everyone for all their hard work.
This was highly valued and enjoyed by all as it was the first face to face meeting since the start of covid. Following updates from key staff members within the School, several forum members representing both patients and carers spoke of their personal experiences and their input as regards the forum. These were very meaningful sessions that reemphasised the importance of involving patients and carers in everything that we do within the School. The event finished with the launch of the website and some discussion around plans moving forward followed by a very welcome lunch. Overall a very successful morning!
Read more
Read less
---