Women in Business - Women in Tech Conference 2023
The Women in Business - Women in Tech conference was held on Friday 24 February 2023 at Titanic Belfast.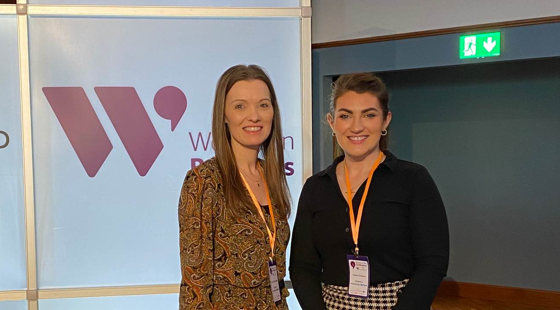 QGI Director Professor Karen McCloskey was delighted to attend the Women in Tech conference and participate in "The new age of women – all different, all equal" panel. This panel discussed the traditional perception that all women have the same goals and life aspirations – marriage, children, family and explored the stigma surrounding different aspirations and how many women don't need or want to fit the 'norm.'
Other panellists included:
- Priyanka Lingegowda, Principal Software Engineer and Chair of Liberty IT
Women in Tech Employee Resource Group
- Heather McDonald, Vice President in EMEA Compliance, Citi
- Mimi Munchetty, Senior Delivery Director, Alchemy Technology Services
Also in attendance at the event was QGI Data Analyst, Claire Owens.