BLOG: Belfast Region City Deal – one year on: Getting civic society working for all
"As an anchor institution, we take pride in social and civic responsibility, supporting progressive social change and economic growth in an environmentally sustainable way."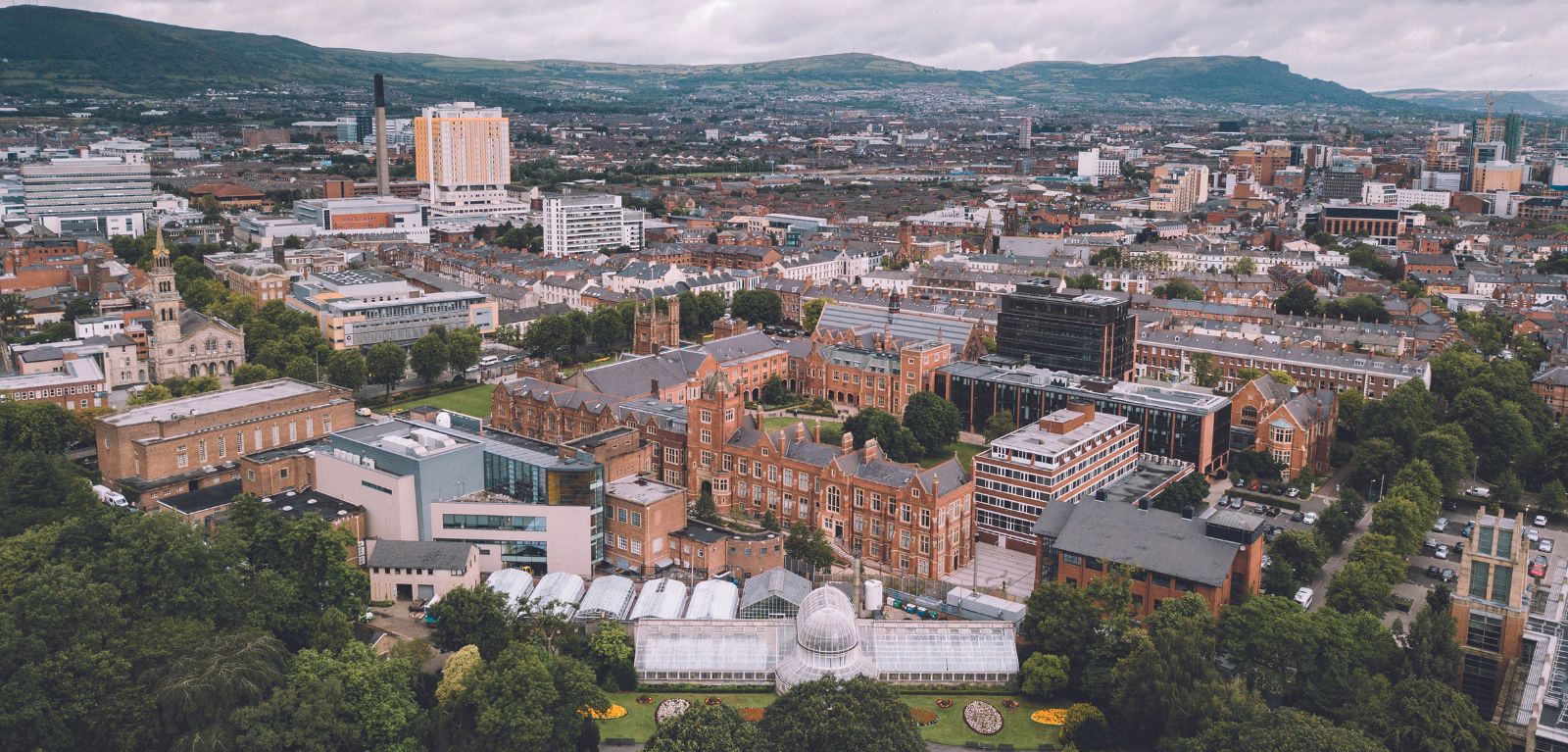 One year on from the signing of the Belfast Region City Deal, Professor Stuart Elborn, Interim Provost and Deputy Vice-Chancellor, reflects on how it will act as a catalyst to get civic society working for everyone in Northern Ireland.
Our University has been making a difference to society locally, nationally and internationally for 177 years and we have huge ambitions to build on this in the next decade – to shape a better world through our Strategy 2030.
Proud to be an anchor institution
Queen's University was founded when Belfast was at its peak of manufacturing and was a key player in developing civic society in Northern Ireland and supporting our industrial development.
As an anchor institution, we take pride in social and civic responsibility, supporting progressive social change and economic growth in an environmentally sustainable way.
We have an exciting education and research ecosystem delivering innovation and impact. Through the commitment of our staff and students, we make a major contribution to the Northern Ireland economy, but there are opportunities to go much further.
A recent independent analysis by London Economics shows that Queen's is delivering an economic impact with a value of over £3bn per year, a 45% increase over the last five years.
We know there are many more benefits to come for Northern Ireland in the next decade, through work on initiatives including the Belfast Region City Deal, signed a year ago this month.
The magnitude of the opportunity presented by this investment cannot be underestimated.
Using our unique position to solve real-world challenges
Working collaboratively with other partner anchor institutions, including Ulster University, further education colleges, local councils, health trusts and businesses, we are leading on the delivery of three Innovation Centres under the Innovation Pillar of the City Deal.
The UK Government and Northern Ireland Executive are providing £170m funding towards the three Queen's-led Centres – the Advanced Manufacturing Innovation Centre (AMIC), the Global Innovation Institute (GII) and the Institute of Research Excellence for Advanced Clinical Healthcare (iREACH), while an additional £30m will be invested by the University and its partners.
The centres in advanced manufacturing, clinical research and secure, connected digital technologies will build on the areas where Queen's has demonstrated research excellence, working with key partners in public and private sectors to solve real-world challenges.
The world is changing and we want to help solve some of its toughest challenges
These centres represent a step change in our region's digital and innovation capabilities, tackling big issues which will improve lives, like data-enabled decision-making in healthcare, finding solutions to feeding a global population, alleviating the effects of climate change and addressing how automation in manufacturing can be used to solve industrial challenges.
Our aims are ambitious – to embed a culture of innovation to act as a driver for increased productivity; to support local companies; attract investment; and to ensure we have the skilled workforce we need for the future.
It's not an overstatement to say that these projects represent unprecedented opportunities to bring massive and long-lasting benefits to our society and economy and much further afield. These initiatives, with complimentary exciting programmes with colleagues in Ulster University, will provide a platform for further economic and research growth in Northern Ireland.
But with that opportunity comes a big responsibility to work together both within Queen's and with our partners to deliver maximum benefit from the investment. This is not an easy task, and as we reach one year from the Deal signing, we are reflecting on the significant challenges ahead, as well as staying focused on the impact we can achieve.
Creating a new force for change in collaboration with industry
We are an engine of progress that is central to the socio-economic success of Northern Ireland and working with business, industry and government on these projects will turbocharge our region's capabilities.
If we successfully build this ecosystem, we will also positively influence the health and wellbeing and prosperity of our community.
One of the biggest challenges we face locally is in ensuring our workforce has the skills to compete globally, as well as retaining skilled people in Northern Ireland.
We know that a lot of the opportunities of the future are in digital, in health and in bioengineering, so it is critically important that we develop the right skills, both in our public sector and private sector, to allow industry and the economy to flourish here.
The City Deal is a fantastic platform to take a co-ordinated approach to the development of these skills, bringing together that strategic alignment around areas of excellence with what is needed for the future.
Focusing our efforts on what we do best
Although we need to think big, we also need to be focused in our thinking and consider the long-term benefits for our region.
It would be a mistake to try to do everything. We must focus on what we excel at and identify opportunities to contribute to all-island, UK and EU and global opportunities.
We must think in terms of grand challenges – solving tricky problems that are global in scale, those with the potential to have real-world impact.
iREACH, for example, is about driving evidenced based, continuous improvement in patient care and societal outcomes through partnership and innovation – something this University has a strong track record in.
One example of this is our collaboration with the NIHR Manchester Biomedical Research Centre to improve outcomes for older people with multimorbidity.
Multimorbidity – the presence of two or more long-term health conditions – is a major challenge for the NHS, as well as for the individual, as it is one of the biggest barriers to getting good healthcare.
A common example of this is if you cannot see or hear and you are ill, for example with heart disease or diabetes. At Queen's, we excel in research around eye disease, while researchers at the BRC in Manchester have expertise in hearing issues. Together we are improving outcomes for older people by giving them better access to the treatments they need.
There are many ways in which we can partner with other anchor institutions to deliver collective impact and maximise benefits. For example, within both iREACH and GII there are clear opportunities to engage with the health and social care sector to transform healthcare in Northern Ireland, in line with our focus on how we can create a better quality of life for all.
Healthier societies mean a more productive workforce, which leads to a flourishing economy.
Within AMIC we are working with industry to meet the manufacturing challenges of the future, ensuring that Northern Ireland can truly compete in the global marketplace, attracting new investment and opportunities for many.
Through City Deal we want to deliver inclusive growth benefits right across Northern Ireland in terms of productivity, jobs and skills. We will support and innovate with our public and industry partners to develop and implement new knowledge for the common good.
We will align our capabilities with wider funding opportunities so we can connect to national and global networks, bringing together the greatest minds through our partnerships and adopting the kind of thinking that changes society for good.
Our vision is to create impact where it truly matters and see real world progress for generations to come.
You can follow Belfast Region City Deal at Queen's University Belfast on Twitter and LinkedIn for all the latest news, and sign up for our BRCD newsletter here. To contact the BRCD Team, email: brcdinnovation@qub.ac.uk.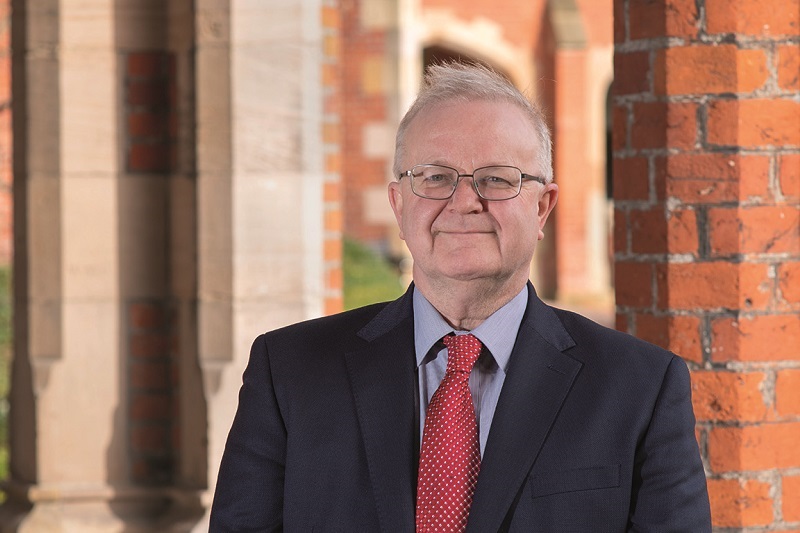 Professor Stuart Elborn
Interim Provost and Deputy Vice-Chancellor