Packed with everything you need to give your family and friends a taste of the Queen's Graduation experience from the comfort of your own home or garden, each hamper serves four and is presented in a University branded box. Contents include scones and homemade shortbread, fresh local strawberries with clotted cream and macarons, as well as coffee from local roastery Established, a selection of teas and hot chocolate by Bewley's, and artisanal French pink lemonade.
The hamper is £20.00 and serves four people. Please make sure to order your hamper in advance and it can be collected from the same location as Graduation gowns or the Welcome Centre during virtual Graduation.
The Graduation Hamper is available for collection on weekdays from Wednesday 9 June until Friday 30 July 2021 (excluding weekends and week commencing 12 July), and must be collected between 9.30am and 4.30pm.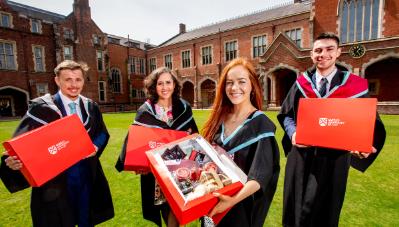 Image Gallery (1094637)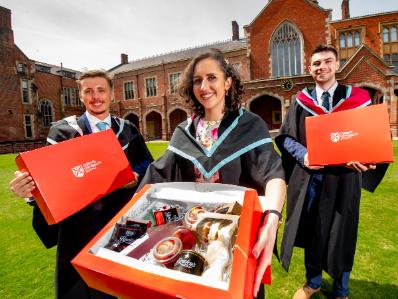 Image Gallery (1094638)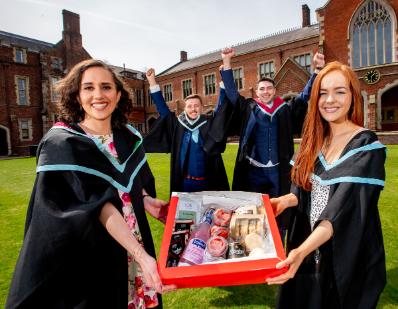 Image Gallery (1094641)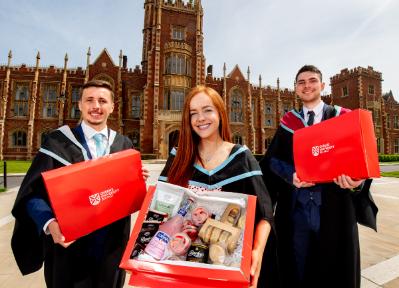 Image Gallery (1094643)