My accommodation journey at Queen's – from Elms to private renting
Yi Kang Choo tells us his journey through accommodation at Queen's. He started out at Elms BT9 in first year, where he made new friends and moved out in his final two years to private accommodation in Belfast.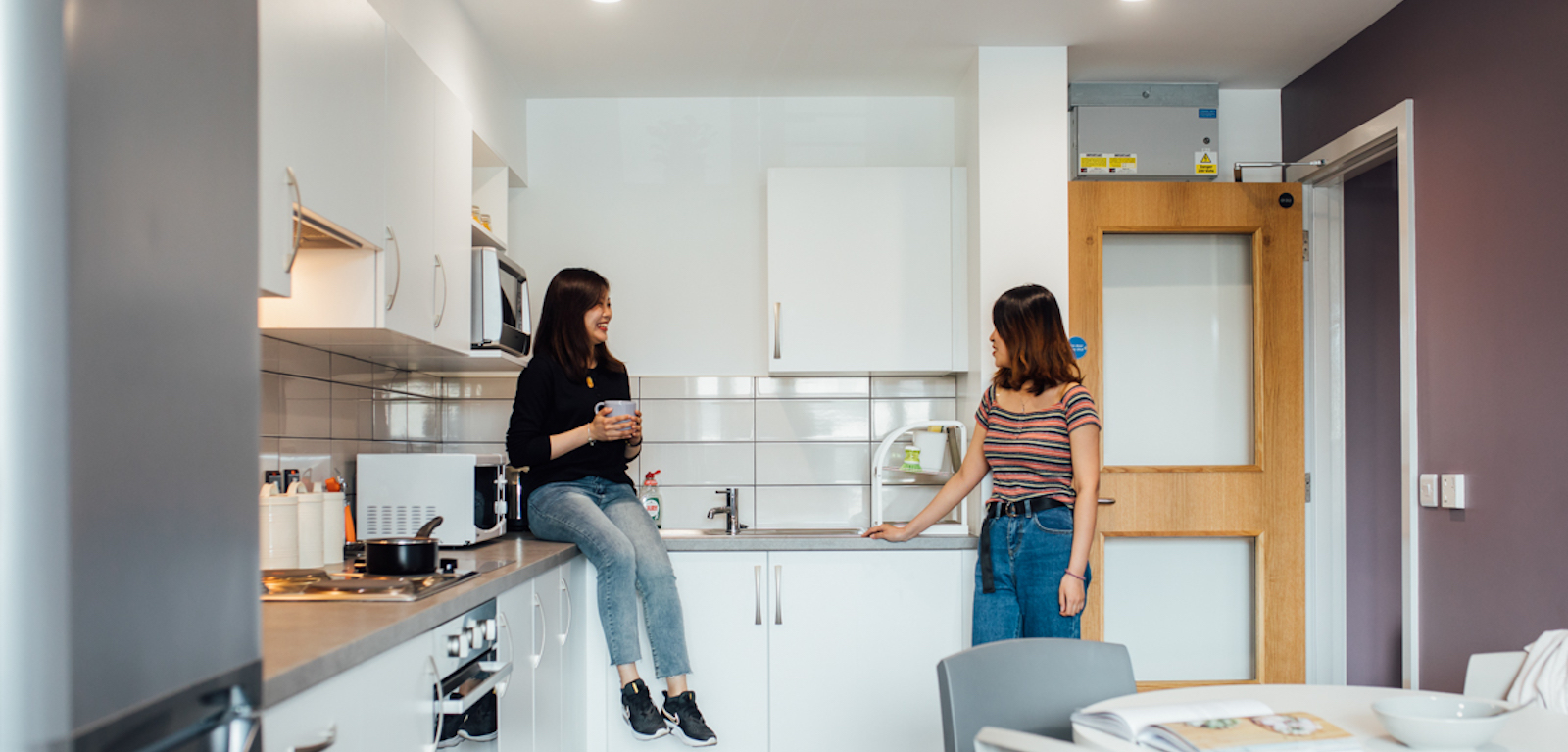 If you're starting Queen's in a few weeks, you might be worried about where you should stay, and what you can expect from student accommodation in Belfast.
I'm an international student, so I didn't have the option to live at home while studying at Queen's. But this gave me the opportunity to experience living in Queen's Accommodation at Elms, as well as two years of staying in private accommodation with my friends.
Here's my university accommodation story – from my time at Elms to moving to private accommodation.
My first year at Elms BT9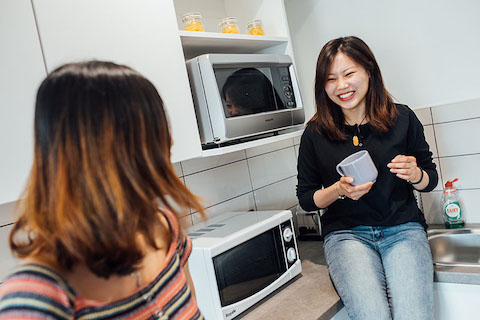 I made a great decision to stay in Elms BT9 in first year. The registration process was straightforward, and I didn't need to worry about moving in, setting up Wi-Fi, sorting bills or even collecting keys. You get all the information you need in an email before you move in.
Queen's organised a bus to pick me up from the airport when I landed and it took me directly to my accommodation. I think it took me 30 minutes to get everything sorted in my new room.
When I was applying for my accommodation online, I could let the university know about my living preferences. For example, I could choose if I wanted to stay in quiet, single-sex or non-alcoholic accommodation. I found this really reassuring because I wouldn't need to worry about living with random housemates or people with drastically different living habits.
Queen's accommodation instantly connects you with new friends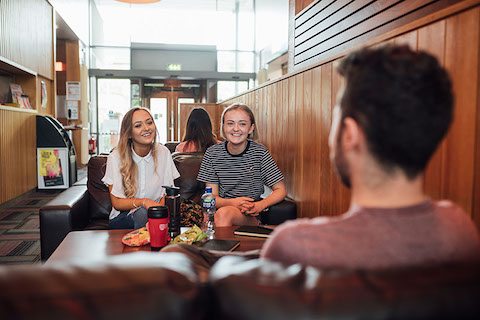 Not only did staying in university accommodation ease my arrival in a foreign country but it gave me a chance to meet new people. When I moved in, I really liked that I was connected with new friends who were right next door in the same accommodation.
We have a common area called the 'Treehouse' in BT9 Accommodation – and that's where I got to meet many new friends. It gave me a chance to meet people from other courses that I would never have had the chance to meet otherwise. The accommodation teams also organised frequent day trips and activities for all of us.
So if you're someone who hasn't been to Belfast before, or you'd like to get to know more new friends during your first year in university, staying in the university's accommodation would be a great choice!
Moving out to private accommodation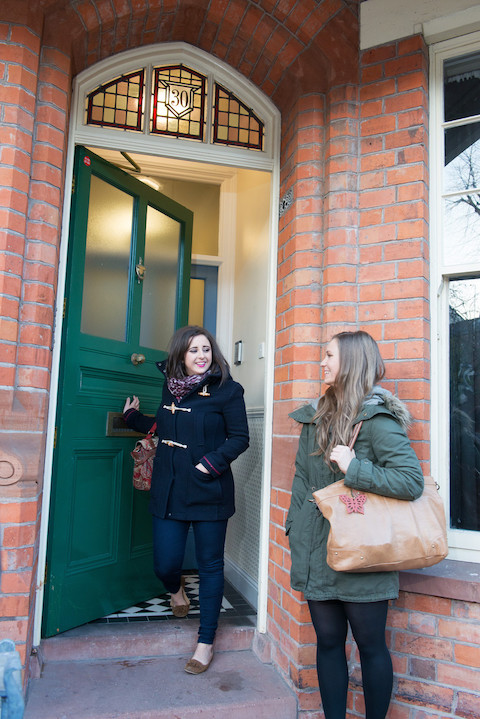 I moved out with a few friends that I met in first year to private accommodation. The great thing about renting privately in Belfast is that you can choose to live closer to your school/where you usually study. You can have more freedom as well – you can have parties or invite friends to your house whenever you want!
Obviously, the pandemic happened a few months after I moved in, so the distance part wasn't much of a benefit for me, but I still enjoyed my time there. I felt more independent, especially because my friends and I had nearly a whole house to ourselves.
However, you will need to worry about some 'adult' stuff. But this does give you a chance to figure out how to set up Wi-Fi, manage bills, or replace your own lightbulb and these skills will be handy for the future.
The key to finding your perfect place? Know what suits you!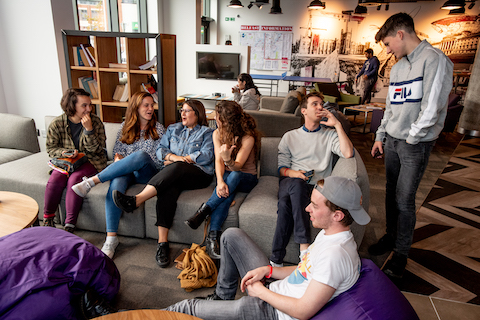 Whenever anyone asks me if I regretted any of my decisions, I would confidently say no. I utterly enjoyed my time, both staying at Elms and private accommodation.
While deciding on where to stay, the key is to understand your own budget, your lifestyle preference, who you would like to stay with, and whether there's any relevant 'red flags' existing with your desired property/landlord.
You can also get more information (which I personally found really useful) from the SU's website. Good luck and enjoy your stay in Belfast!
Find out more:
Living in Belfast and Northern Ireland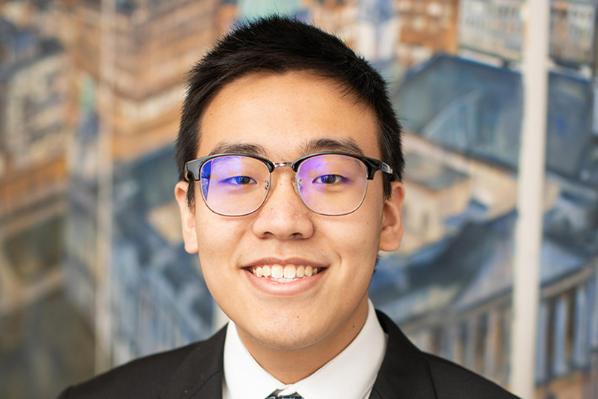 Yi Kang Choo, LLB Law