Private accommodation in Belfast: a guide for international students
From navigating the rental system to decoding letting agent lingo, Tamanna Khurana, a Master's student from Canada has you covered.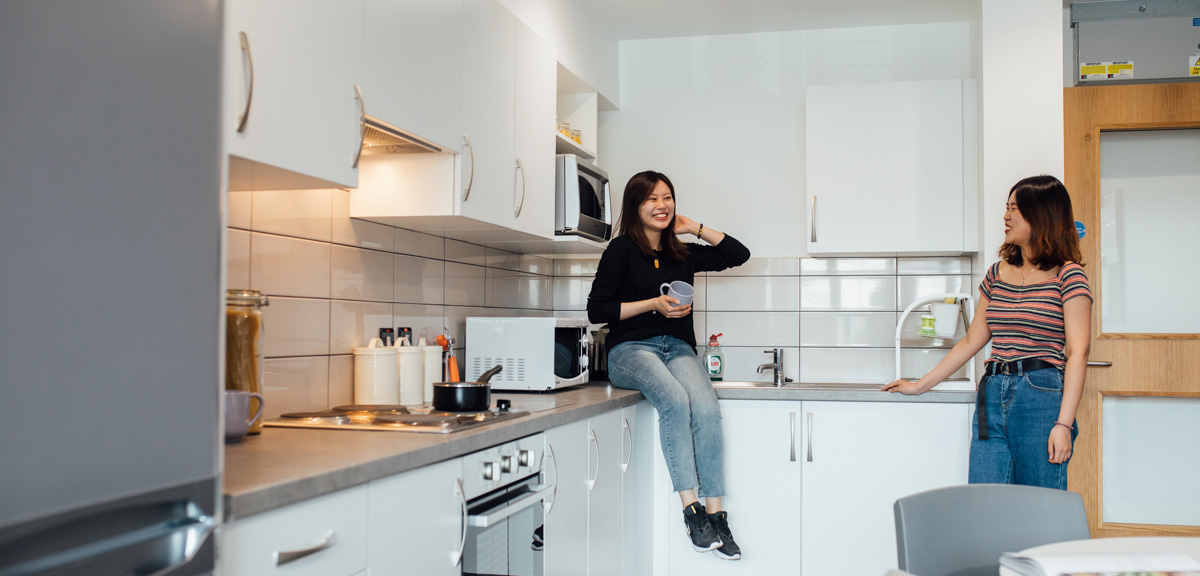 One of the hardest things about moving away from home is picking out a new home. Picking Belfast was easy for me- it was affordable, there's lots to do and the people are ridiculously nice. When it came down to picking an actual place to live it was a bit more complicated in some ways. When I first got into Queen's University Belfast, I was sure I would be staying in student accommodation but when my partner decided to join me, we realised we wanted to try finding a place on our own.
Before we left home, we spent a lot of time Googling apartments in the City Centre and around Lisburn Road. We had our heart set and thought once we came in there would be a lot available and that would it would just come down to finding a place in our budget. We booked an Airbnb for 8 days at the beginning of September and learnt very quickly Belfast works a bit different than Edmonton, Canada…
Know your letting lingo
Very quickly we got used to the terms "flats" (apartments), "letting" (renting), and "letting agent" (agent who shows you the place/application, different from the landlord). You'll speak to a lot of letting agents if you look at openings on sites like PropertyPal.com. They'll often be a great source if you have questions about how the system works in Northern Ireland but make sure to always take it with a grain of salt. At the end of the day, these are sales people.
Look beyond the city centre
I definitely imagined living in an apartment in the City Centre but once we got into Belfast we realised there's not a lot of apartment buildings in the City Centre. It really wasn't an issue because it only took us a day to realise how accessible Belfast is. Our Airbnb was in East Belfast and we had easy access to the city centre with the Glider buses and there were lots of shops, pubs, and restaurants nearby. Once we knew how much more expensive the scarce City Centre apartments were and how easy Belfast is to get around, we expanded our search to all around the city.
Find your neighbourhood fit
I'm definitely not old. I did however come back to do my Master's after working for a few years, so there's a difference between my lifestyle and that of a Fresher. Don't get me wrong, I love a few pints at the pub and love entertaining people, but nights with me are more likely to include a cheeseboard than keg stands. If you're a mature student, remember what university was for you at 18 compared to where you're at in your mid/late 20s and how that'll affect your living situation. I enjoy the Queen's campus, but we were told quickly that there's areas around that are very fun – but also very lively. Make sure you talk to locals about a potential neighbourhood to find a good fit! We fell in love with a neighbourhood away from the core campus area which had amazing local shops!
Act fast when you find 'The One'
I thought arriving at the end of August, three weeks before class, was getting ahead of the crowd. It turns out that Queen's University and Belfast are getting more and more popular every year with students, which means finding the prime spots near the university can be tough. We signed up for viewings we found through PropertyPal and assumed it would be like home: meeting an agent and being walked through the house. Instead there was often 6-10 people viewing the house at the same time and the tenants before might even be home still. The accommodation goes quickly so if you like a place you have to act quick to fill in an application.
Keep the faith you'll find the right place
Back home, most apartment applications are a few pages but a lot of the letting agencies here gave us links to online applications which included submitting photos of our passports, bank statements, and references. To be honest, it could get overwhelming and after the first two times where we didn't receive a call back, it took a big hit on our motivation. In the end we realised that this was just a reality of moving to a new country and kept on our way.
A commute with a view
At the time it felt a bit stressful, but looking back on our experience we managed to have a lot of fun along the way. We ended up viewing about eight places and put in four applications before finding our perfect fit beside Ormeau Park. My daily walk to campus includes 10 minutes through a beautiful park filled with dogs to pet, and 5 minutes in the opposite direction we have Woodstock Road which is filled with local bakeries, butchers, and restaurants. Our terrace house home has way more space than we expected to be able to afford (3 bedrooms!) and our landlord is actually a Queen's Alumni who is super helpful and kind. The best part is really just having that routine where the place truly feels like home, which I feel is often hard to come by in other living situations!
Want to take the headache out of flat-hunting? Discover Queen's Accommodation.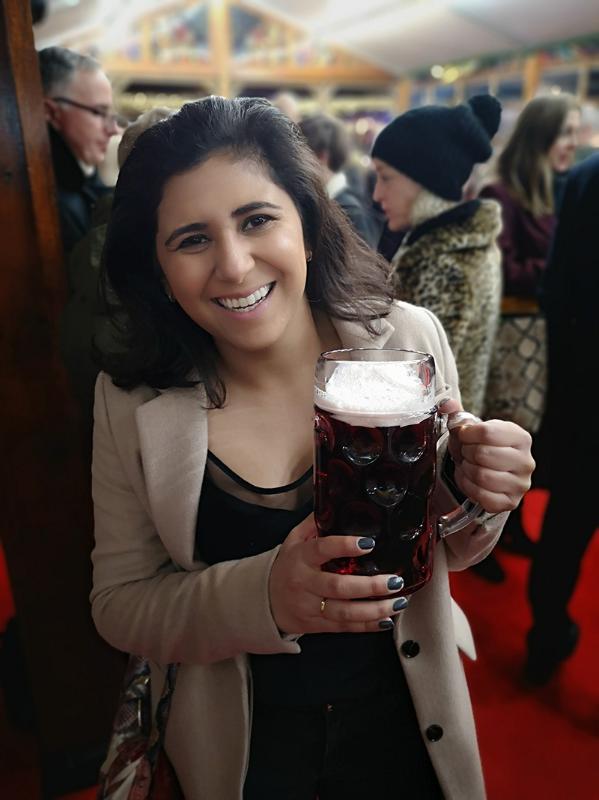 Tamanna Khurana, MA Arts Management