Postgraduate Student Housing Guide
Belfast has affordable student housing to suit all lifestyles and budgets.
Looking for housing in any new city can be daunting, never mind if you're also navigating a move to a new country. Deciding where to live is one of the first big decisions international students make when coming to Queen's for postgraduate study. While many students chose the comfort and convenience of Queen's Accommodation and enjoy their time living there, I made the decision to look outside of Queen's Accommodation. Although it took a bit more effort and planning, it was the right decision for me personally and shaped my experience living in Belfast in positive ways – giving me a feeling of more freedom, integration into the city, and allowing me to save money. Here, my tips on finding accommodation that is right for you.
1.Establish your preferences
Firstly, it is important to decide what you are looking for in your accommodation. For instance: how close to campus do you want to be? What sort of neighbourhood do you want to live in? What is your budget? Do you want housemates?
These are all important questions that when answered, will allow you to narrow down your search. Decide what preferences are priorities for you, and what you may be willing to compromise on for others.
2.Get a feel for different neighbourhoods
The most popular areas for students living that are easily accessible to campus (besides the Malone Road and the city centre, where Elms student accommodation is located) , tend to be Lisburn Road, Stranmillis, Botanic, and the Holylands.
Lisburn Road
Lisburn Road, where I live, is one of the main roads leading into the city centre. Depending where you are along the road, or down which side streets, it can be a 10-minute walk to campus, or a half hour in the more residential sections. Living towards the bottom end, Queen's is nearby and the city centre remains highly accessible and just about a 25 minute walk or short bus ride away. Along the Lisburn Road itself, there are plenty of nice restaurants and shops – especially in the areas that are a bit more family-oriented and in the direction opposite the city centre. Personally, I feel the Lisburn Road is a great balance between being close to campus, close enough to the city centre, but also far enough away from the main student living areas that you feel like you belong to your own neighbourhood.
Stranmillis
Stranmillis is a main road which stretches from the Ulster Museum down to the River Lagan, with a bunch of side streets. Depending where you are, it may be a 5 to 20 minute walk to campus. There are a bunch of popular coffee shops and restaurants around, which tend to be a bit less overrun with students that those in the Botanic area. While a bit farther from the city centre, it's very accessible by bus or walking, and there is the benefit of a more neighbourhood-feel and being nearby the river and Lagan Meadows park.
Botanic
Botanic is well positioned between Queen's and the main city centre, making it a popular choice for a lot of students. It's highly convenient if you want to head in either direction, whether for food, shopping, or a night out. Apartments in this area therefore tend to be a pricier than the others, but many opt for the convenience and with searching, you will be able to find a good deal.
The Holylands
The Holylands is home to the lowest rent and therefore the most students. While the area itself doesn't have the most nearby amenities, it is just a short walk to Queen's or the Botanic area. Given that this area has the most students, it can be a bit loud at night which is something to beware of, depending what you are looking for.
3.Talk with people living here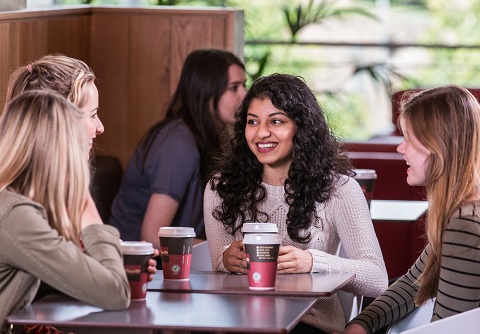 You can find a lot of information online, but there is no substitute for talking personally with someone living here to get their advice or even better yet, have them check out a potential apartment for you in person.
If you have a mutual friend or contact who is in Belfast, or has lived in Belfast, I would set up a time to call and chat with them – which is what I did. If you're an international student and do not, do not hesitate to get in touch with the International Office on campus who can connect you with an International Student Ambassador who would be happy to chat.
4.Explore websites and do your homework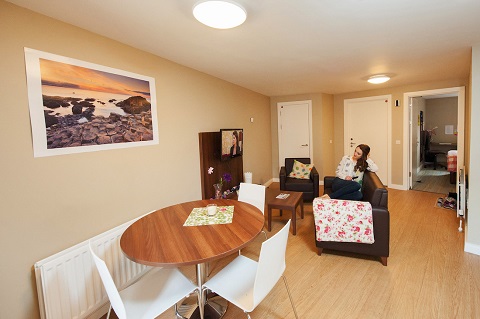 I was fortunate to have found a flat online through a website. This took a huge pressure off knowing that I had secured a place before arriving. However if you take this route, it is important to agree to live somewhere before arriving only if you have done the due diligence. In my case, it involved speaking to multiple people about the neighbourhood and location of the flat, Skyped with the current housemate multiple times, communicated with the rental agency and read their reviews, and asked honest questions.
In the end, it was the best decision for me and I could not have lucked out more. But even if you want to decide on a place in person after you arrive – while potentially saying in a hostel or Airbnb for a week or two - you can get a head start by looking at places online. This is either to just get an idea of the options out there, or to coordinate viewings when you arrive. I used Spareroom.com to ultimately find my flat, however I also looked at PropertyPal.com and rental agency's personal websites.
5.Reconsider University accommodation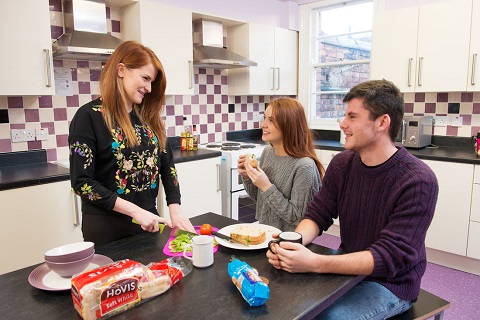 Many postgraduate students have a misconception that student accommodation means noisy dorms full of Fresher's, but Queen's does offer accommodation options that are tailored specifically to postgraduate students. These include contemporary studios and apartments in Willow Walk, a purpose-built postgraduate village off the Malone Road. If you prefer more independent living but still want to take the headache out of flat hunting, Mount Charles just off Botanic Avenue has a variety of room options in a buzzy location.
To find out more about Queen's Accommodation, click here
Marissa Piccolo

Masters in Global Security and Borders | 1st year | Connecticut, United States of America

Hello! I am from Connecticut, USA, where I grew up and attended university. I spent a semester studying abroad in London, which in large part inspired me to pursue my Masters degree abroad. I studied political science and economics in undergrad, and am a self-confessed political junkie, having worked as a campaign manager and for my Congresswoman back home. I am passionate about learning, travel, meeting new people, and trying new things. In my free time I enjoy reading, running, and exploring around Belfast and the North Coast.

‌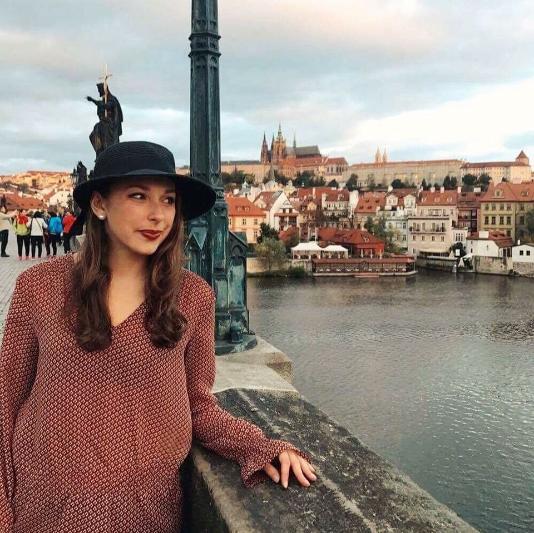 Marissa Piccolo
Student blogger, MA Global Security and Borders