All-Ireland Cancer Consortium builds bridges in cancer research
A North-South consortium set up in the wake of the Belfast (Good Friday) Agreement has been shown to be dramatically effective in boosting cancer research across the island.
A new paper, by a team of researchers including Queen's University's Professor Mark Lawler, shows that the All-Ireland Cancer Consortium (AICC), set up in 1999, has increased citation rates for research outputs from Northern Ireland (NI), the Republic of Ireland (IE), and from joint cross-border research.
The team compared improvements in cancer research outputs on the island of Ireland since the creation of the AICC to those in Scandinavia, following the building of two bridges at around the same time, one connecting Copenhagen to mainland Denmark, and one connecting Malmö and Lund, two major cities in Sweden.
This allowed the team to test the effect of the creation of the AICC – the brain child of the late Professor Patrick Johnston – by comparing the growth in citation rates to those in an area newly connected by physical infrastructure. The paper shows that researchers in the island if Ireland, connected by the metaphorical 'bridge' of the AICC, outperformed their Scandinavian colleagues, connected by a physical bridge, in terms of the growth in the number of citations their papers received.
Citation scores for the Scandinavian cities rose by a factor of around 2.3 between 1988-93 and 2009-13, but they rose even more on the island of Ireland, by a factor of around 3.3.
Moreover, the papers produced in cross-border collaboration of researchers from NI and IE received more citations than those from either region individually, reflecting the potential cross-jurisdictional impact of the AICC. Indeed, even collaborations with US-based researchers rose at a higher rate than the comparable Scandinavian regions.
"Our analyses suggest that AICC influenced both the amount of cancer research and its impact within the global research community", states the paper, adding: "The increase was particularly marked in NI, where ACI [Actual Citation Impact] increased from 4 to 25, or more than six-fold".
The paper, the first peer-review published study capturing overall cancer research activity across the island of Ireland (IE and NI), is to be published in the European Journal of Cancer.
Professor Lawler's previous work on cancer inequalities in Europe was a Queen's University Social Charter Signature Project. Read more here.
For more on the Patrick G Johnston Centre for Cancer Research follow this link.
Details of the paper: 'The "Good Friday Agreement" and cancer research on the island of Ireland: Evidence for the impact of a tripartite cancer research partnership', Grant Lewison, Anna Gavin, Karen McCallion, Ray McDermott, Richard Sullivan and Mark Lawler.
Featured Expert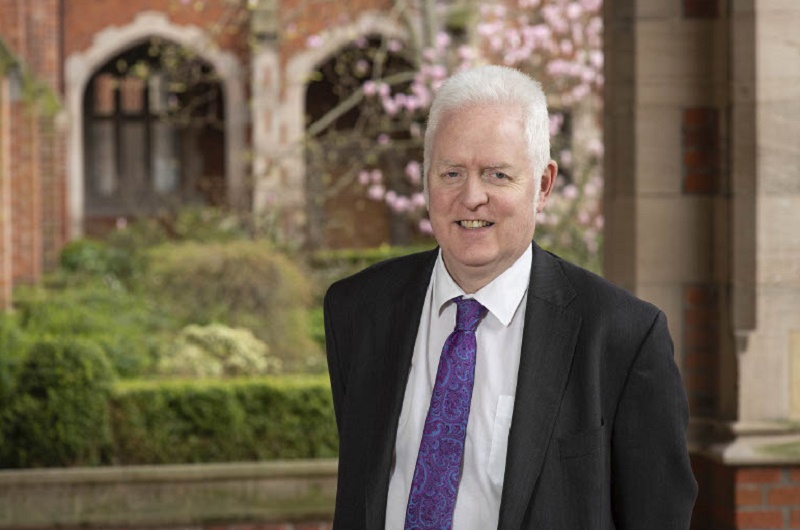 ASSOCIATE PRO-VICE-CHANCELLOR AND PROFESSOR OF DIGITAL HEALTH, CHAIR IN TRANSLATIONAL CANCER GENOMICS
The Patrick G Johnston Centre for Cancer Research