Research Partnership with Migrant and Minority Ethnic Council
Queen's staff have formed a partnership with the Migrant and Minority Ethnic Council, a strategic think tank based in Northern Ireland.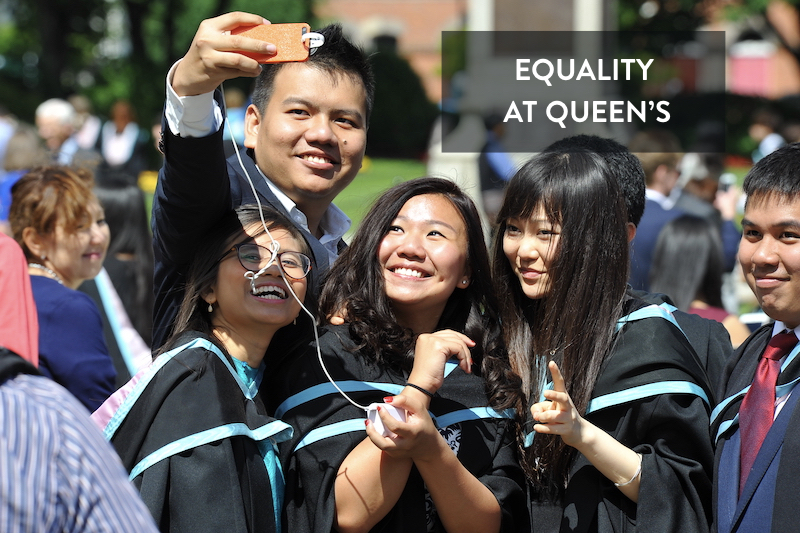 Seeking to increase the impact of research related to migrant and ethnic minority matters in Northern Ireland, a partnership between the Migrant and Minority Ethnic Council (MME Council) and Queen's University has been initiated. The project is led by Dr Dina Zoe Belluigi (an academic in critical Higher Education Studies at SSESW and the research coordinator of the MME Council).
Relevant research papers and dissertations produced by scholars within the University are being collated and annotated in a systematic way, and made publicly accessible on the Council's online page to ensure they can be retrieved swiftly when such evidence-based findings are needed. The Archive can be accessed here.
On completion of the project, the researchers will be invited to outline the findings of those studies on a dedicated page within the University's website, and to engage in public discussion on blog posts and podcasts about how their studies have provided insights that may raise awareness and lead to changes in relations, policy or practice in Northern Ireland.
SSESW researchers have already made important contributions to calls for evidence and to public discussion, in partnership with the Council. This includes input from Dr Michelle Butler, Dr Teresa Degenhardt, Dr Paula Devine, Dr Ulrike Vieten and Dr Belluigi into a consortium response to a call for evidence in November 2020. It was coordinated by Dr Belluigi and Dr Maurice Macartney (Public Engagement at Queen's University) and brought Northern Ireland perspectives to bear on the question of 'Ethnic disparities and inequality in the UK'. Colleagues have also made contributions to a number of podcasts, such as Ulrike Vieten's discussion about the Bill of Rights in December 2020.
Find out more at the MME Council's website.