SWOT wins Student-led Event of the Year award
SWOT (Students Working Overseas Trust), a Social Charter Signature Project, has won a prize at the QUB SU Student Awards – another Signature Project – for their Annual Fashion Show.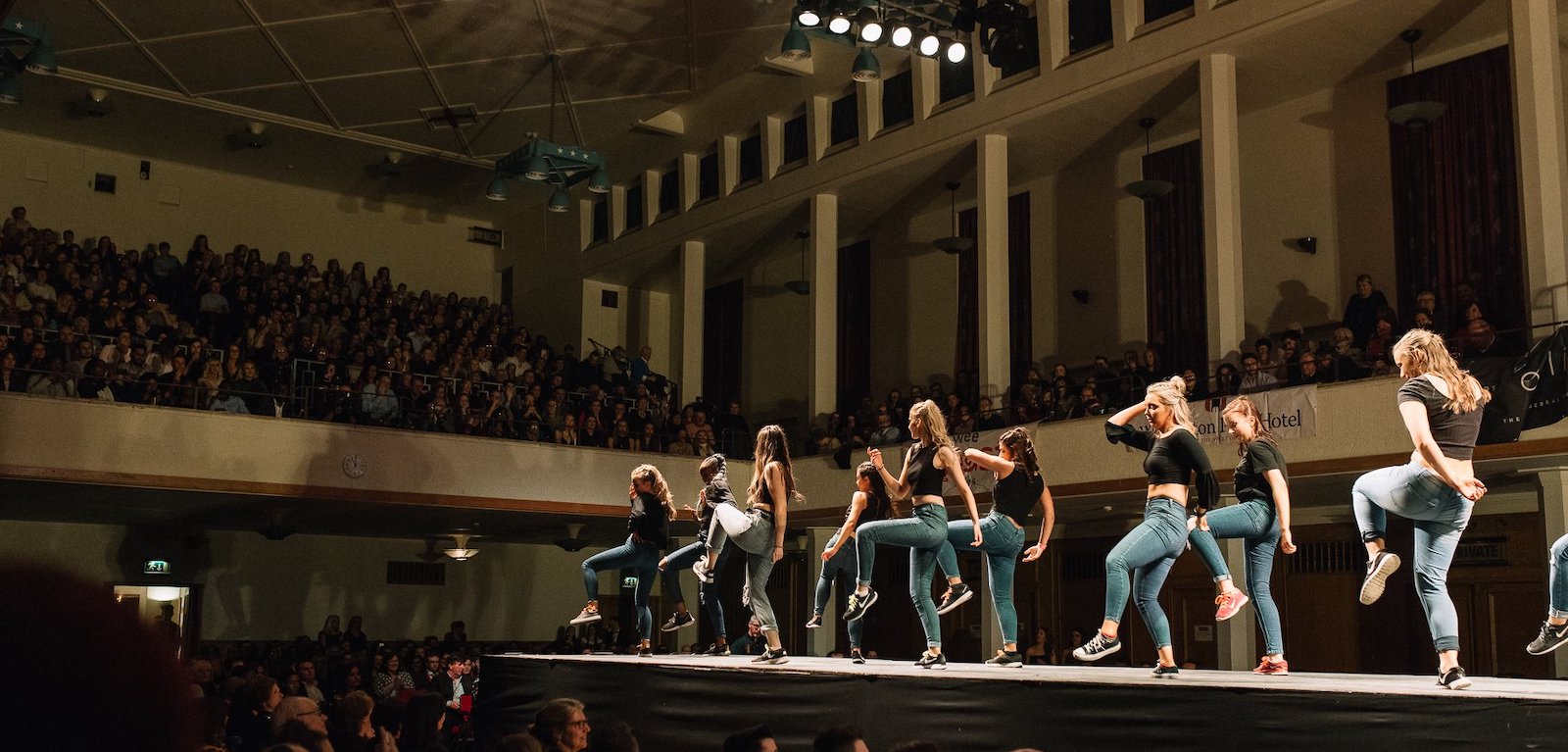 SWOT is a student-led charitable organisation run by fourth year medical students at Queen's University Belfast. SWOT members run events and raise funds throughout the year, including at an annual Fashion Show that is one of the highlights of the Queen's social calendar.
The team behind the Fashion Show won this year's 'Student-led Event of the Year' at the awards, in recognition of the great work they had put in over a number of months.
The Award ceremony – like the Fashion Show itself – could not take place in its usual physical location, as a result of measures brought in to combat the COVI-19 pandemic.
"We may not be in the Whitla Hall" Tweeted SU Director Ciaran Higgins, "but great to see the winners of the #QUBSUAwards being announced tonight by QUB SU, recognising the brilliant achievements of over 200 clubs and societies, student volunteering and student enterprise at Queen's".
Fittingly, the aim of the Fashion Show is to raise funds for medical interventions in places of need. The students take the funds with them, during their elective year, to developing countries, enabling them to meet needs and better serve the communities in which they are placed.
The team also carries out other activities at home in Belfast and beyond, such as a series of blood-pressure clinics run in partnership with local supermarkets each weekend, where medical students offer blood pressure checks to members of the public, and can raise funds in the form of small donations.
To find out more, watch this video interview with Paóirse Toner, this year's President of SWOT.