Looking Back at the KTP Associate Conference 2019
Almost one year on from our KTP Associate Conference, hosted by Queen's University Belfast, we've been looking back at some of the highlights.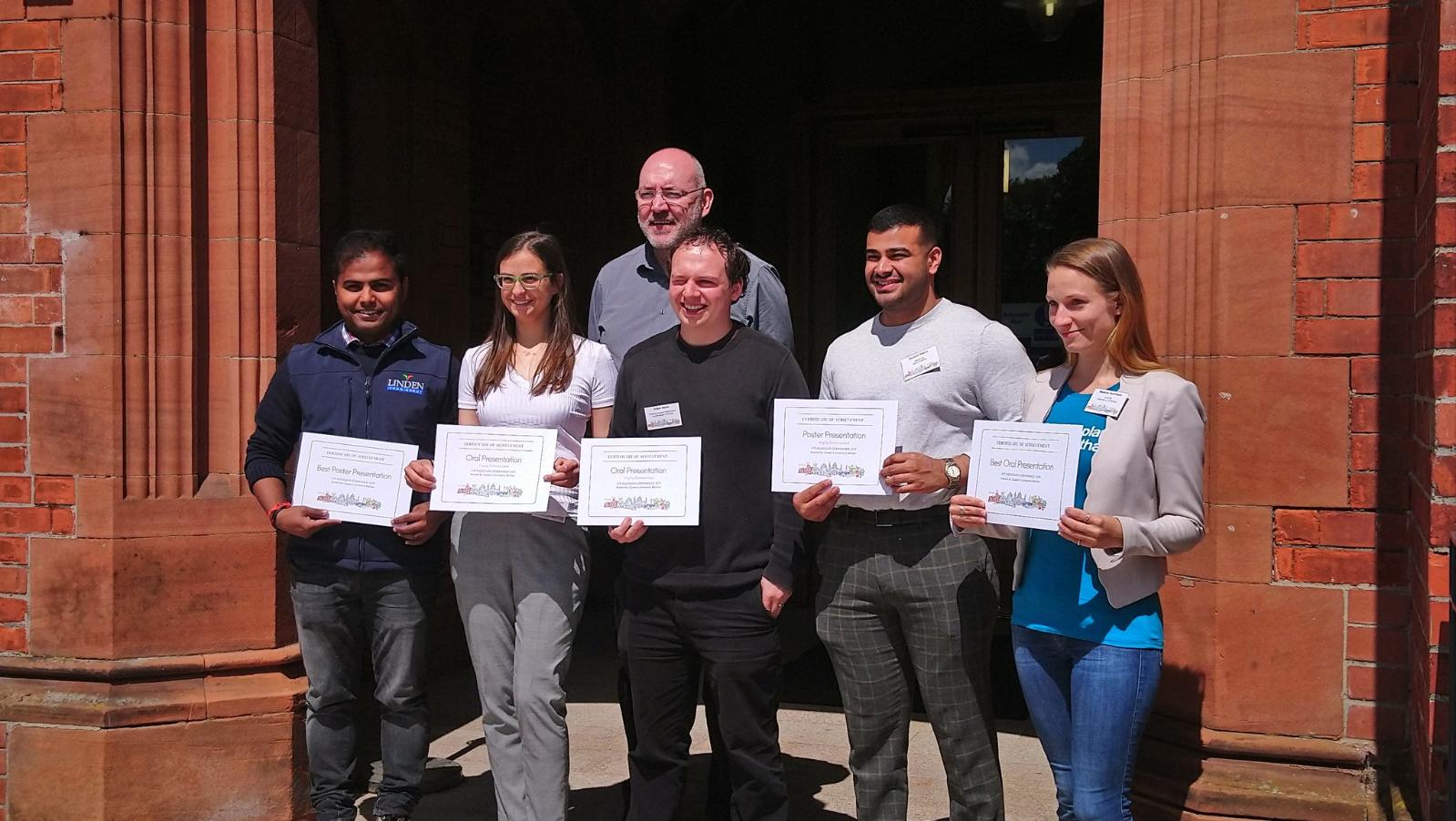 On June 20th and 21st 2019, the KTP at Queen's team hosted KTP Associates from across the UK at Riddel Hall. Founded in 1913, the building now houses Queen's Management School, the William J Clinton Leadership Institute, the Institute of Directors (IoD) and the Northern Ireland Centre for Pharmacy, Learning and Development, while also providing an outstanding conference centre.
A pre-conference Table Quiz in the QUB Students' Union Speakeasy on Wednesday 19th June gave Associates an opportunity to network and form connections, before retiring back to QUB Elms BT9 Conference Accommodation to rest up for a busy day ahead.
Professor Su Taylor, Dean of Research, Faculty of Engineering and Physical Sciences at QUB, opened the conference on Thursday 20th June with a Welcome Address, before handing over to international keynote speaker David Meade. David's bespoke programme helps Associates to maximise their KTP opportunity through Intrapreneurship, with topics such as leadership, motivation, innovation and communication, providing key skills to apply every day.
Twelve Associates from universities across the UK gave presentations in the areas of Engineering & Manufacturing, Science & Health and IT, Data & Emerging Technologies. This was followed by the KTN Innovation Canvas Workshop, facilitated by KTN Design & Innovation Effectiveness Team, presented by Jake Larsson, KT Manager Design & Innovation. KTN's Innovation Canvas proposes a model of innovation to use as a creative platform to sketch your innovation development landscape, and a diagnostic tool to better understand opportunity.
Day One was closed by KTN Senior Knowledge Transfer Advisor Joel Ferguson, before a Drinks Reception and Conference Dinner at the unique and beautiful Titanic Hotel, Belfast.
Dr Vicky Kell, Director of Innovation, Research & Development, Invest NI, gave Day Two's Welcome Address. Camilla Long & Sarah Travers of Bespoke Communications hosted an interactive Elevator Pitch workshop, equipping Associates with the tools to explain their projects in a relatable, easy-to-understand way.
Associate Posters were presented (with tea and coffee kindly provided by Riddel Hall), before competition winners were announced and the conference was brought to a close by Richard Lamb, KTP Programme Manager Innovate UK.
The whole KTP at Queen's team loved every stage of the Conference, from the initial planning to finally seeing it all come together, almost a whole year ago now. The Associate Conference gives Associates a chance to get to know others working in both similar and vastly different fields - these networking and development opportunities are unrivalled.
As a KTP Associate, you will find a vast amount of opportunities such as attending the KTP Conference and you can use your training and development budget for continuing your career development throughout the lifetime of your project. Becoming a KTP Associate is an opportunity you will not want to miss out on. Visit our Current Opportunities for all available and upcoming roles.
For more information about KTP, contact us at ktp@qub.ac.uk