Queen's has welcomed students from North America for many years; students from the US are Queen's 4th largest international cohort. Our current Chancellor of the University is former United States Secretary of State, Secretary Hillary Rodham Clinton and we have over 2,800 active alumni living in North America, making an impact on, and a difference to, their local communities.
In the past, Queen's University have held high level events in Washington DC, New York, Toronto and more; many of our alumni are active on social media groups and at online events. From Pulitzer Prize-winning journalists, to former USA Presidents, our graduates and honorary graduates are working across all sectors and industries on the North American continent. Find out more about their work below and how you can get involved
OUR ALUMNI IN NORTH AMERICA
We currently have over 2,800 active alumni in North America. Check the map above to see associations near you.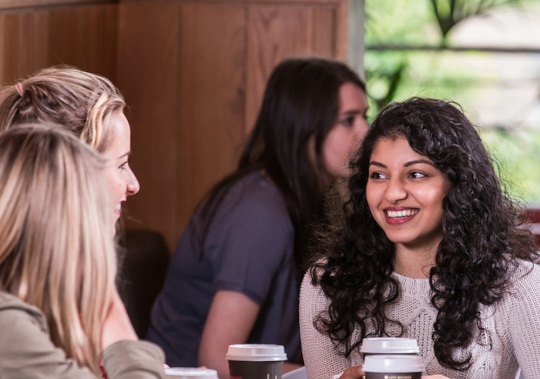 EVENTS AND NETWORKING
We run events for alumni and friends all around the world. Have a look at our events page to find the latest virtual event, in light of Covid-19. Find out more on our events page.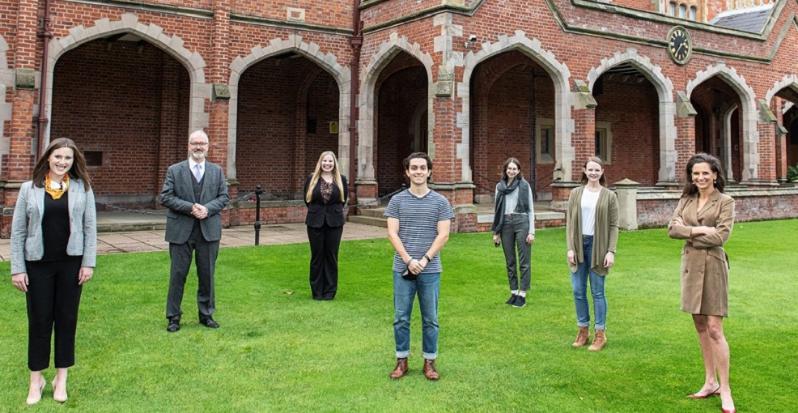 Latest news
USA Scholarship Recipients
Despite all its many difficulties and ruthless challenges, this year has seen the largest number of inbound USA scholarship recipients at Queen's in over a decade. Beneficiaries represent a mix of internal (QUB) award winners along with a number of recipients of prestigious external scholarships such as Fulbright, Marshall, Mitchell and Rotary.
Read more
Read less
---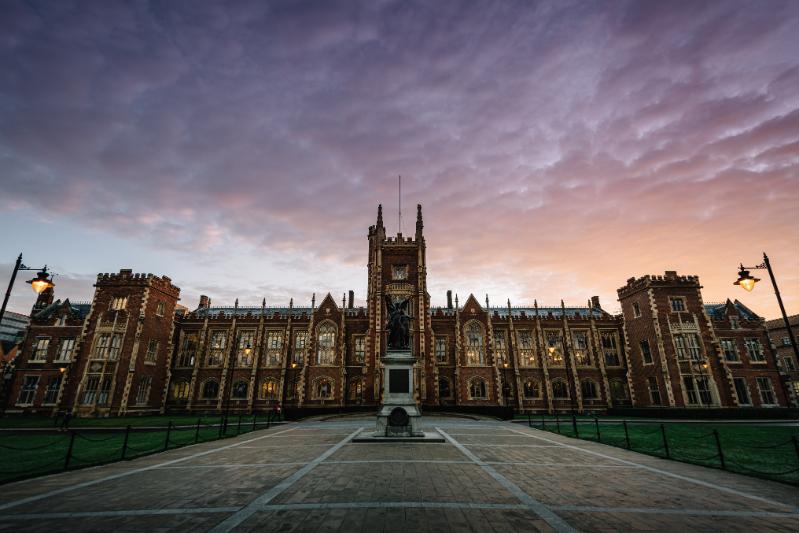 Latest events
Webinar: In Conversation with alumni in the USA
Pro Vice-Chancellor and Professor of Politics, Richard English joined Isabel Jennings, Director of Marketing, Recruitment, Communications and Internationalisation, for an hour session chaired by Director of Development and Alumni Relations, Nathalie Trott on Wednesday 1 July.
The webinar gave the University's graduates in the US first-hand insights into the impact of the COVID-19 crisis and the subsequent lockdown on Queen's. It also enabled alumni to find out exactly how individual researchers – and the broader University community – have responded to the pandemic, and what the future might look like for Queen's.
Read more
Read less
---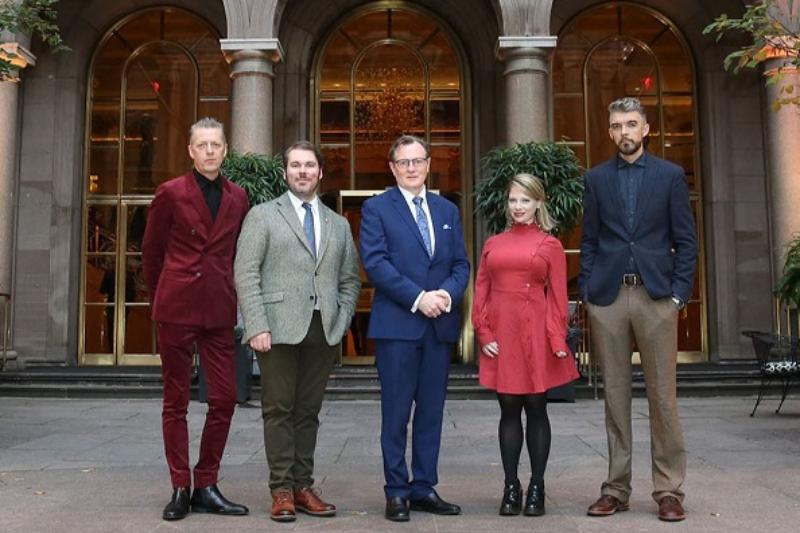 Latest events
Seamus Heaney Centre showcase, New York
The Seamus Heaney Centre at Queen's University Belfast hosted a showcase event to celebrate fifteen years of the Centre and to introduce new writers and initiatives.
Part of a week-long visit to New York by staff of the Seamus Heaney Centre, the showcase reception took place on Monday 28 October at the Lotte New York Palace, and was hosted by the President and Vice-Chancellor of Queen's University Belfast, Professor Ian Greer.
Read more
Read less
---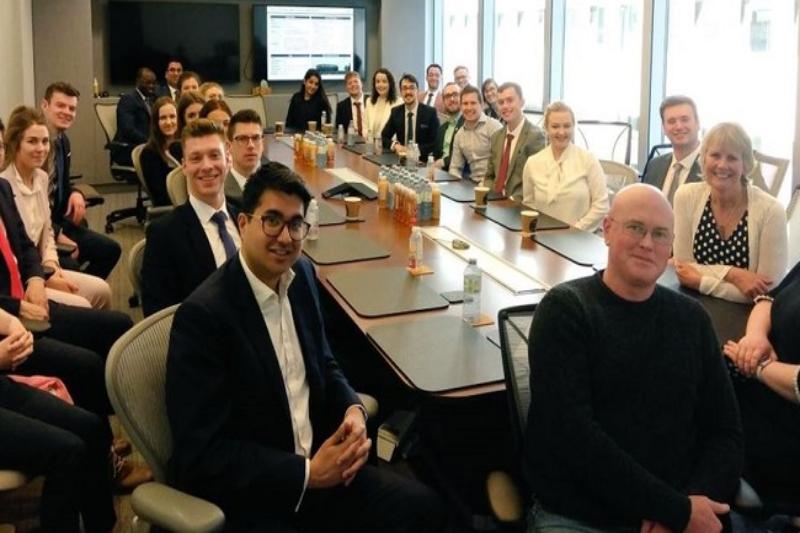 Latest events
Global Leadership Programme visit, Toronto
Twenty-five Global Leadership Programme students enjoyed a 'trip of a lifetime' to Canada when they met with the University's alumni and visited leading international companies with local links.
The students also attended the launch of Northern Irish Connections in Canada – the latest branch of the global community of the Northern Irish diaspora and friends of Northern Ireland – held in the offices of Ernst & Young on Tuesday 21 May.
Read more
Read less
---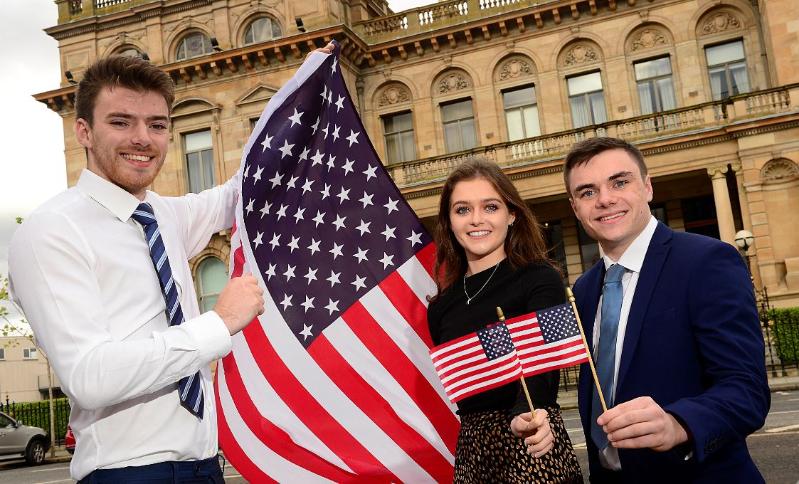 Connect with other alumni
Social media
Find a full list of our social media channels below. We currently have groups in Canada, East Coast USA, West Coast USA, New England and more.
Find a group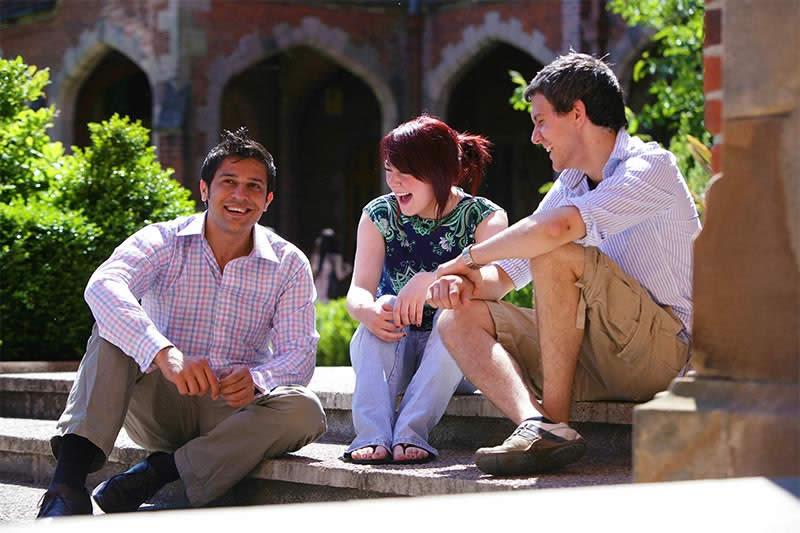 Loyalty Scholarship
Postgraduate study scholarship
The Queen's Loyalty Scholarship is offered to international alumni of the University who wish to return for a postgraduate degree. This award, worth 20 per cent of tuition reduction, is also open to students who undertook a summer school or exchange and study abroad semester with Queen's. Full information on the award can be found on the University's postgraduate scholarship page.
More information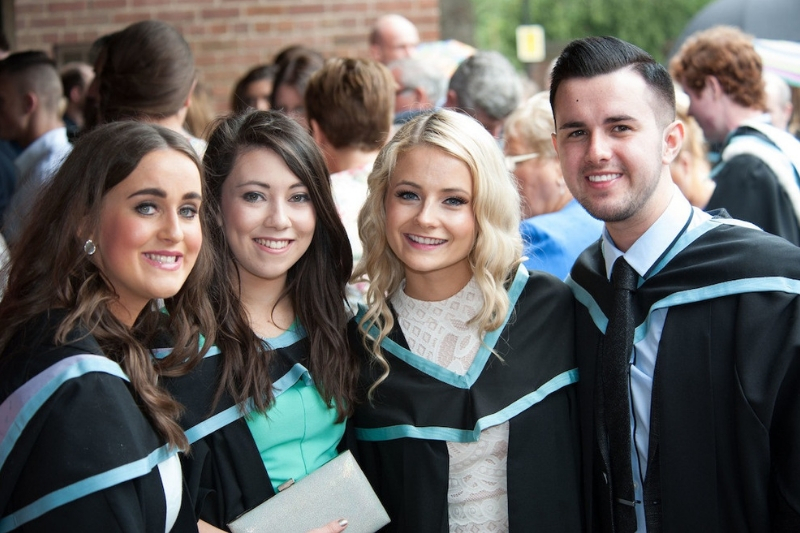 Family Scholarship
Family discounts at Queen's
The Queen's Family Scholarship is for children, sisters and brothers of Queen's alumni beginning a degree course at Queen's University Belfast. The award offers a tuition reduction of 20 per cent of fees during year one. Applicants must be classified as an international student to be eligible. For more information visit the University's international scholarships page.
Find out more
Meet our alumni in North America
Check out videos below or click 'North America Profiles' to read about Alumni
Meet alumni in the USA
Sinead O'Sullivan (BEng, Aerospace Engineering), has previously worked with NASA and the Jet Propulsion Laboratory on Human Spaceflight missions and focused on space technology commercialization at Harvard Business School, as an Entrepreneurship Fellow. She is now at MIT as a Senior Research Fellow at the Schwarzman College of Computing and CEO of a behavioral science tech company.
Irish-American Heritage Month 2021
Meet Katie Grant, Law graduate and Business Analyst for First Derivatives.
Irish-American Heritage Month 2021
Meet Natlie Metz, MA Conflict Transformation and Social Justice graduate and Fundraising Officer for Age NI
Irish-American Heritage Month 2021
Meet Sean Clifford, MSC Marine Biology graduate and Assistant Director for Volunteer Engagement at James Madison University, Virginia.